As I mentioned briefly in my previous post, we spent some time during our summer hols in and around Genova. Genova, or Genoa as it is for some unknown reason known in English, is, yes, it still is, a port town on the north Italian coast. It's quite an interesting place because it is rather long and thin as cities go, due manly to the fact that there are a series of hills right on its back doorstep. This has meant that expanding inland was not really feasible, but expanding sideways has worked just fine.
It's not a bad place and is probably worth a day or two of any holiday spent touring northern Italy. There are not that many places to see in the city itself, but the centre and the area around the old port are worth checking out, but do not venture into the alleyways behind the old port area after dark unless you happen to like living dangerously or you have SEAL or SAS training or happen to be James Bond. Anyway, warnings aside, a wander around this area, including the alleyways (but hang on to your bags), is a nice way to spend an afternoon. A quick trip around the harbour area by boat is worth doing, although the commentary is in Italian. We did this this summer and it was interesting and well worth the 5 Euros it cost.
If you fancy forking out 25 Euros a head, then the well known aquarium in Genova is well worth a visit and is probably still good value for money at the rather high entry price. Little ones will love it. I last went a couple of years or so ago and enjoyed it very much. I still remember wondering just how all the little fish seemed to get along so well with the sharks with whom they shared a tank. The rock-hopper penguins were also fun to see too.
Just along the road towards the south is the Nervi suburb of Genova. It is easily reachable by car, bus or even train from the centre and is worth a trip as there is a very pleasant seaside walk which goes from what I think is Nervi harbour along towards the greenery of the park. You could even stop for a bite to eat or an aperitif at one of the many bars which can be found at various points along the walkway. There are no beaches though, but you may well see many an Italian sunning his or herself on the rocks which go down to the sea. Swimming is not really advisable though. Should you manage to find your way under the railway track an into the park you may not be disappointed. It's very green and pleasant. There are tamish squirrels everywhere and there is an excellent children's play area, behind which there is a nice little bar. The park does close rather early though and the siren they use tends to give the impression that if you overstay your welcome you may be shot, or something like that. Maybe the squirrels transform into vampires after dark. Anyway, you get my point, it closes early.
However if you find yourself feeling a bit peckish after all your wandering and did not succumb to the temptations of the seaside bars, then you could do a lot worse that heading for the 'Quinto Maggio' a seaside, seafood eatery which you can find about half way along the winding road which takes you back into Genova. The restaurant does pizzas, but also a good line in seafood and the portions are generous to say the least. It's not super luxury, but then neither are the prices. I had a 'Quinto Maggio starter', which is a selection of seafood and fish and then a 'fritto misto' which is a mixture of squid, octopus and prawns all battered and deep fried. (Yes, I did add to my girth this summer, surprise, surprise. Not.) This all came with two enormous portions of chips, which we just could not finish. It was very good. We have been there before a couple of times and will probably go again. During the summer it's not a bad idea to get there early because the place gets very full. Not surprisingly many Italians rather like to munch away to the sound of the waves breaking on the rocks beneath them.
Back to Genova and its surroundings. We have some friends there, not a surprise when you know that my other half grew up there. One of our friends has his own printing business and likes to get away from it all when work starts to get on top of him. Now, if you are from Milan you have to drive for at least one and a half hours to get to the tranquility of the mountains or lakes and you have to brave the incredibly dense traffic which builds up when all the Milanese head for home on a Sunday evening. However, if you are from Genova, you can get to the silence in less than an hour and not have to worry too much about terrible traffic jams. Not stupid these Genovese. My friend, Mauro, rents a small flat in a quaintly named hamlet called Vi. There are about twenty houses, no shops or bars but there are lots of noisy families and the silence is often broken by the sound of barking dogs, lawnmowers and other garden implements doing their stuff. However, just round the corner there is this: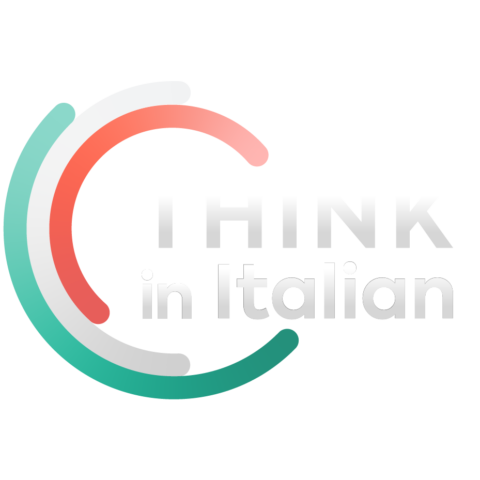 Stop reading, start speaking
Stop translating in your head and start speaking Italian for real with the only audio course that prompt you to speak.
It's another little hamlet and there is yet another one beyond. There is only one road in and out. We, Mauro, Marty and myself walked there and back without being passed by one single car. And there are people living in the sleepy little enclave shown above, at least during the summer. I understand that the zone gets clogged up with snow during the winter, so you would need something with 4 wheel drive to get there if you wanted to. The wooded valley in which Vi is found contains quite a number of semi-hidden little groups of houses and it is not much more than a stone's throw from Genova. Wonderful, is is not? Unless you happen to be a born and bred city dweller, that is. In which case the sound of the silence may kill you.
One final thing, which must have been written about before, so I'll try to be brief, is the number of forts dotted on top of the hills upon which Genova is located. There are many of them, although I have not visited one of them, yet. They would, however, make a very good walking trip, I reckon.
Yes, we have chatted about moving to Genova, and I'm not dead against the idea. We'll see, although nothing is likely to happen for quite a few years to come.
OK David, you need pine no more, for scribbled I have! 😉
For those who might like to know more about life in the Genova back hills, then this book may be of interest:
[amazonify]0060958111:center[/amazonify]