Mario Monti, the economist called in to clear up the mess left by Berlusconi and previous Italian governments, has his work cut out for him.  Responsibly, the PD or Democratic Party led by Pierluigi Bersani appears to be supportive of what Monti, the benevolent dictator, has been brought in to do.
Silvio Berlusconi's party, the PdL, on the other hand, is not as supportive and is indicating it will make noises if Monti proposes reforms which they find distasteful, such as anything which will damage Berlusconi's business interests or ruin attempts to end his legal woes.
While the Lega Nord, Berlusconi's former coalition partner, is not happy with Monti's non-elected government, the party has now stated it will evaluate Monti's proposals one by one and decide whether they are in the interests of the people it represents.  This will help them look better in the eyes of voters when elections are held in Italy.
In the meantime, the Lega Nord intends to form a parliament for Padania.  Padania is the name the Lega Nord gives to the areas of northern Italy from which it garners support.
Italy's other biggish political parties, the IDV and UDC appear to be generally supportive of Monti, even if IDV leader Antionio Di Pietro was unhappy that elections had not been called after Berlusconi left Italy's helm.
Talking of elections, current reports indicate that Monti would like to work until the end of the Berlusconi legislature – 2013.  If he can sort out Italy ills in just over a year, he will deserve a medal or two!
Despite being virtually kicked out for their inactivity and for leaving Italy in an extremely fragile state, Berlusconi's party still wants to dictate conditions.  Even Italy's former Premier requested that Monti did not reform electoral law and television.  Fortunately for Italy, Monti does not appear to be paying too much heed to the laments of Italy's now displaced government.
The PdL is moaning that it was elected democratically and is, therefore, entitled to have a say in Italy's new government, but the party conveniently ignores the fact that the democracy that led to their being elected was flawed.  This should be a good enough excuse to ignore the complaints of the political party which though its inaction left Italy in an extremely vulnerable position.
Mario Monti will be fully aware that it was Italy's current flavour of democracy which left the country in the hands of a self-serving billionaire businessman.
In a way, Italians owe Berlusconi a debt of gratitude as he has clearly demonstrated the dangers to democracy of electing someone with massive conflicts of interest, which, incidentally, were never resolved.
To help Italy back on the straight and narrow, Italy's democracy needs to become much more democratic.  Another person like Silvio Berlusconi should never ever be allowed to ascend to the position of Italy's Prime Minister – unless, perhaps, the person concerned agrees to and then renounces all business interests which may conflict with the interests of Italy.
Have you ever read those competitions in which it says employees, family members and those with connections to either, cannot enter?  Well, that same rule needs to be applied to politics in Italy.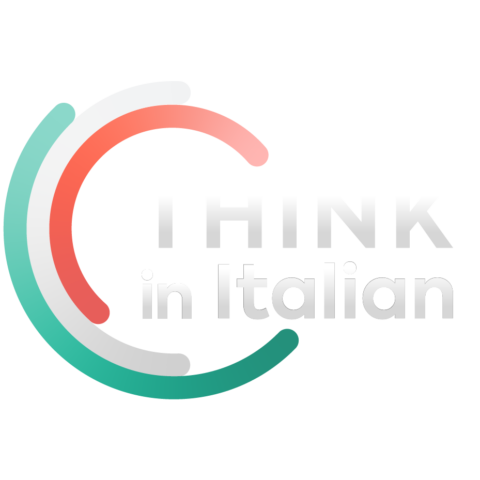 Stop reading, start speaking
Stop translating in your head and start speaking Italian for real with the only audio course that prompt you to speak.
It is still not clear exactly who will form part of Monti's new technocrat government.  There may be some politicians, but the real power will lie with apolitical specialists, most probably some will be from Milan's privately funded business university, the Italian equivalent of the London School of Economics, Bocconi, of which Monti is president.
Here is a little information on Bocconi from Wikipedia:
[Bocconi's] MBA program was ranked among the global top 28 by the Financial Times' Global MBA Rankings 2011.[5] SDA Bocconi was also ranked 18th by Businessweek's Top Global Schools for its MBA and 5th among European Business Schools.
It is clear that Bocconi is a major league player, as is Monti who is also a leading member of the Bilderberg Group, an elite, if somewhat secretive, think tank of politicians and business leaders.  Apparently some do worry that the Bilderberg Group has a secret, takeover-the-world, agenda.
Interestingly, in view of his claim he was the best Prime Minister Italy had had in the last 150 years, Italian businessman Silvio Berlusconi is not listed as someone who has been invited to participate in Bilderberg meetings.
Mario Monti believes in one thing Italy badly lacks: meritocracy.  This should come as no real surprise, Monti is also a consultant to Goldman Sachs, an organisation which has a reputation for selecting staff who are the best of the best.  If Italy chooses the best of the best, instead of attractive bimbos, it stands to do very well.
Not only does Monti want to render Italy more meritocratic, he also wants to make Italy far more attractive to foreign investment.  When I wrote about the subject of Foreign Direct Investment in Italy back in June 2010, Italy was not even in 15th place in terms of attractiveness to FDI.
Then there is Italy's old bugbear: tax evasion.  Monti realises that by clamping down on evasion, taxes for everyone in Italy can be lowered.  This will help stimulate Italy's economy.
Italy's wasteful, bloated by corruption, public spending will also be tackled by Monti.
I chatted with one of my students at the Il Sole 24 Ore Business School in Milan, Italy today.  He said he was optimistic on the Monti front and that he was not alone.  The idea of a government which does not have to worry about being voted in appealed too.  Setting aside democracy seems to be something a number of Italians are quite happy to do – provided that once the emergency precipitated by Berlusconi is over, democratic elections are held.
The Monti situation is quite interesting.  In a way, it will be a kind of benevolent dictatorship, which is something I suggested may be good for Italy when I asked "Does Italy Need Another Dictator?" back in 2009.  Looks as though this is happening.  Now, who's been reading my blog?!
The full Monti could be good for Italy, very good indeed – dictator or not.
————————————
Mario Monti photograph by Burson-Marsteller Italia