Would you believe that offering a little advice to someone via Twitter could get you an invitation to spend a week or so in Tuscany as a guest in a Tuscan villa with its own pool? No? You wouldn't believe it would you, except it happened.
Yes, tweeting a little advice about RSS and blogging towards Ray Lamothe of Tuscan Enterprises landed me with an invitation to spend a week in the heart of Chiantishire at Ray's luxury villas in Tuscany rental service headquarters.
I'm writing this from beside the pool of Ray's own Tuscan villa, next to the area where Ray makes his rather good ham and salami. Ray, you see, has his versatile hand in several Italian flavour pies – from his Tuscan villa rental service to wine, olive oil and delicious salami, as well as wine tasting tours and a few other bits and bobs.
Ray knows his neck of the Tuscan woods very well. I also have to say that his Tuscan estate, for that is what it is, is simply stunning. It's right on the doorstep of a charming little Italian town which goes by the name of Castellina in Chianti.
This area of Tuscany is chock a block full of luxury villas, many of which have pools too. Ray's company, Tuscany Enterprises has an impressive range of luxury villas in Tuscany. And Ray is no fly by night operator either.
Ray has got small luxury villas and very large luxury Tuscan villas for rent, most of which sit in charming locations around the Chianti area of Tuscany and all over Tuscany's enchanting countryside.
While the trip from Milan to Ray's own Tuscan villa took me a little longer than I expected,  good things are worth the wait – and I did not object to having to drive through the glorious countryside of Tuscany one bit.
An open topped car would be an excellent way of experiencing summer in Tuscany to the full.
Train, Car and GPS
After a 5 hour train trip from Milan was a leisurely drive towards Ray and his villa rental business in the heart of Tuscany.
I was in a fun little Italian Fiat 500, which was guided reasonably well towards my destination by a Navmii GPS application running on my brand spanking new Apple iPhone 4.
I got to Raymond and Anna Rita's Tuscan villa paradise in the nick of time too, as the iPhone was throwing up ominous messages to the effect that its battery was about to go flat. That would have been a problem. My faithful Blackberry was also showing signs of battery fatigue, and I had not invested in a car mobile phone charger for either of my mobile phones.
So, as you will have gathered, I eventually got to Ray's glorious Casamonti Tuscan villa – a good thing that was well worth the wait – and I kicked off my trip to Tuscany with a wine tasting.
Wine Tasting Tour in Tuscany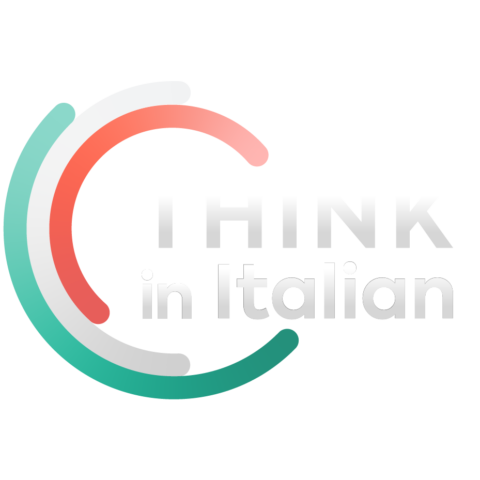 Stop reading, start speaking
Stop translating in your head and start speaking Italian for real with the only audio course that prompt you to speak.
Ray and his charming other half, Anna Rita, treated me very well.
Just after arriving in Ray's corner of Tuscany, I took part in one of Anna Rita's tours and wine tastings. All within the grounds of Casamonti, where delicious salami is prepared. Then, lucky me, I got to sample, along with a mixed group of English, Irish and Italian couples who were staying in hotels in Florence, Ray's Chianti and a refreshing strawberry red rosé wine.
The tasting was accompanied by an aperitif of locally produced Tuscan delights, such as truffle paste, and salsa verde – a green sauce, which can also be used as a spread. All of this while our host, Anna Rita, fed us snippets of information on how their wine is made, and how it obtains its certification. Very interesting, even if the Anglo-Saxon crew admitted to preferring white wine to red! It has to be said that the Italian group was much better informed on the wine front, as wine loving Italians tend to be.
After the tasting, the guests were taken to Casamonti's well stocked shop where they bought wine, olive oil – produced on the premises – and other scrumptious items made in Tuscany.
Casamonti's shop, onto which the olive oil production unit (one room actually) abuts, is a charming as the rest of Ray's domain, which, I have to say, I simply adore. It's utterly gorgeous, like my charming hosts.
Later on even more wine bottles appeared, followed by fennel flower salami – which melts in one's mouth, pasta cooked in cream and other delicacies, as well as a lovely rice salad. Anna Rita is an expert cook! We rounded off the evening with a good few glasses of chilled Limoncello from Sorrento.
What a wonderful introduction to Tuscany!  For me, this part of Tuscany was close to heaven on earth – and I'd only been there five minutes. Perhaps all that Tuscan wine had addled my senses.  No wonder Tuscany is so popular English men and women and a good few enlightened Americans who are looking for the best villas in Italy.
I woke up the next morning, Sunday, feeling slightly the worse for wear, as indeed did my hosts.
Good stuff! And all because of Twitter! It's amazing where a few tweets can take you – all the way to a luxury villa with a pool in Tuscany.
Ray and Anna Rita's company and hospitality has been wonderful, and both are fascinating and possess a wealth of knowledge on Tuscany.
You can see Ray in this appetising Tuscan Food Tour video from CNN.
If you are looking for a luxury villa in Tuscany, then I really recommend you take a look at the Our Properties map on the home page of Tuscan Enterprises selection of luxury villas, and many of these Tuscan villas come with pools.
More on my Tuscan villa stay and Tuscany trip experiences will follow.