Last year, thanks to Twitter, I ended up spending a lovely week in the depths of Tuscany.  This year, after sending out a sort of last minute appeal on a friendly expat group I belong to on Facebook, wheels were set in motion and ex-BBC man David Brenner led me to Paul and Kate Jennings' idyllic Fruttanoce Villas, near Vasto, in the central-southern Italian region of Abruzzo.
I'd been curious to visit Abruzzo ever since an ex-colleague of mine, who is now married to a lovely Italian lady from this region, mentioned bears.  So far, but I've been hear barely a day, I have not come across any bears, although I'm not really in the bear area of Abruzzo yet.
I am though, in a gloriously peaceful area of Abruzzo and am close to the seaside, should I be tempted to roast myself on a nearby beach.  It is very hot and sunny, so I'm pretty sure spending time on the beach would have me turning into glorious shade of crimson, the effects of which would be painful and would ruin a number of days of my stay here.  This would be a shame, for Abruzzo, like so many of Italy's twenty regions, has plenty to offer.
Aside from the bears, there are also wolves and peregrine falcons.  I've brought a 70-300mm lens for my trusty Canon dslr, so I might stand a chance of photographing one of Abruzzo's beasts or birds – if I manage to spot one.  We'll see.  If I happen to miss Abruzzo's famously elusive bears or wolves, I might spot some other examples of this region's abundant wild and bird life.  There are martens, foxes, wild cats, weasels, snow voles and southern squirrels.  Not sure how southern squirrels differ from their northern counterparts.  Maybe they have an 'S' shaped stripe down their backs, or something like that?
As for ornithological delights, in addition to the peregrine falcons, Abruzzo has golden eagles, buzzards, brown kites, and Lanner falcons to keep fans of birds of prey bird spotting away.  Owl lovers will be twit twooing with delight after they hear that impressive looking eagle owls inhabit Abruzzo too.  Actually, the list of interesting bird life goes on and on, with white storks and glossy ibises adding to the attraction of what is known as the green heart of Europe.
This not-so-well known Italian region really does have a lot to offer.  The more I read about it, the more it appealed.  Those who can afford the time could probably while away a whole month in Abruzzo, and even then, they may not see everything.  How about something like a thousand castles to go at?  Walkers and mountain bikers will find plenty to keep them occupied.
For those who are too busy to find a free month, but who live in Ireland or England, direct flights to Pescara airport make it easy to come here for a week or two, and then they can even pop back for a few odd weekends and I know of at least two couples who do this.  And you could try Italia Sweet Italia's Abruzzo painting, cooking, and pottery experience breaks too.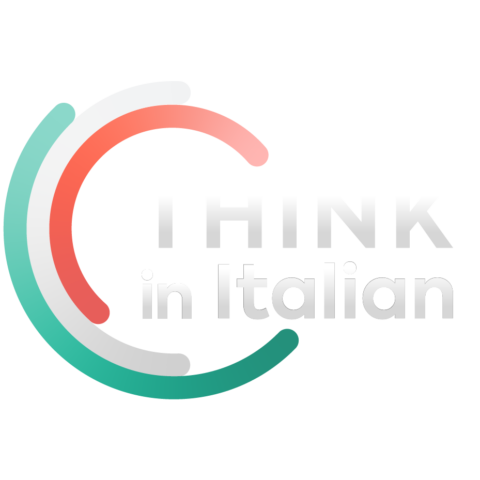 Stop reading, start speaking
Stop translating in your head and start speaking Italian for real with the only audio course that prompt you to speak.
Real converts could do what David and Pauline Brenner have done and set up shop here.  Paul and Kate Jennings have done the same and utterly adore the climate and Abruzzo's friendly population.  Paul Jennings, should you decide to visit his area, can even help you sort out that half-dilapidated farmhouse which becomes the apple of your eye.  Paul and Kate, his builder's mate,  have transformed Fruttaoce Villas into what it is today.  They have done a fabulous job – you should have seen it before!  And do not worry too much about earthquakes, as Paul uses construction techniques and materials which are at San Andreas fault levels of resistance.  It has to be said that Paul and Kate's Fruttanoce Villas are in a sort of high risk, low risk, area, so to speak, which means that while an earthquake may happen, it is not too likely, or that's what Paul told me over a few beers.
Tomorrow, I've been invited to lunch by Abruzzo resident David Brenner, he of the excellent wine videos, who also happens to run the Villas for 2 holiday apartments up in the foothills of the La Maiella national park. I'm looking forward meeting David and his wife Pauline greatly.
Later on in the week, I've been invited to go to a Queen tribute band concert in nearby Lanciano – and quite a number of the, er, limited number of expats who have discovered the delights of Abruzzo will be going too.  Should be fun!
Oh dear, sorry.  I almost forgot all the interesting wines and Abruzzo's cuisine.  Don't worry, after having sampled some of both, I'll write about it.
So far, in the words of a famous clown "I'm lovin it!".   The breeze keeps the heat at bay nicely, but during the day and at night when, surprisingly for me, it cools down to very comfortable levels meaning that a good nights sleep is easy to come by.
Right, I'm off to see if I can find some Pecorino Frizzante.
P.S. Photographs of my trip to Abruzzo will be added at a later date.   I'll transmit when via a Tweet on Twitter using my @newsfromitaly Twitter handle.