A while ago, Rome resident and fellow blogger, Rick Zullo wrote to tell me he was coming to Milan. "Could we meet up?", he asked. "Sure", I replied and I took him to see one of Milan's recently opened Eataly store's where, to my great delight, I found fritto misto on the menu.
Fritto misto, if you don't know, is a dish of mixed fried seafood and fish. It's delicious and I'd been after a fritto misto fix for quite a while. Rick's visit to Milan provided me with just the excuse I was looking for.
By the way, I thoroughly recommend checking Rick's interesting blog about the trials and tribulations of life in Rome. As you may learn from reading his blog, Rick is married to an Italian, only to get married, he travelled all the way back home to Florida. Getting married in Italy was so complicated and bound in silly Italian red tape, that it was easier for him to tie the knot in the United States. Such is Italy.
Rick also noted how clean and orderly Milan's metro system was compared to Rome's dirty, smelly and somewhat threatening underground railway system. I too have experienced Rome's dreadful underground and was shocked at how different it was to Milan's. Considering Rome is Italy's capital and it attracts millions of tourists annually, you'd think Italy's eternal city would have a more presentable metro. Once again, such is Italy.
While chatting about mischievous, though alluring, Italy, we washed down all the fried goodness with a nice bottle of prosecco and I ordered chips.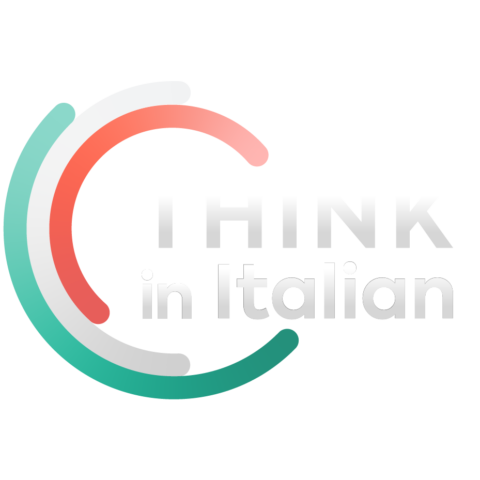 Stop reading, start speaking
Stop translating in your head and start speaking Italian for real with the only audio course that prompt you to speak.
Well, I'm English and friend fish without chips just isn't the same! It was just as well we ordered one one plate of finely chopped chips, for it was huge! Despite the assistance of Rick, I'd didn't manage to finish all the chips. I did, however, demolish the fritto misto. Rick was a little worried about the bones in the little fish included, but I assured him they could easily be crunched away without having to worry about the things sticking in his throat.
Indeed, the only pieces of the fried mix that you cannot pop straight into your mouth are the prawns which need to be peeled. They were tasty! The portion was generous too.
Yes, I know fried food is not too good for you, but every so often a little of what you feel like does you good. This did me good, I can tell you!
While inland Milan may not be the the most scenic place for fish dishes, the fish which can be found in Milan is as good as in any other part of Italy. However, for the full Monty, the best place to try a fritto misto is in a restaurant overlooking the sea, preferably during the balmy heat of summer. And don't forget that prosecco, either!
Rick is drifting slowly but surely towards Italy's south and in a month or so, he and his wife and their eight month old daughter will end up in sunny Sicily – in Messina. Then he'll be back in Rome to teach English and write more books too, no doubt. If you are interested in Italy, you'll find Rick's popular books of interest, I'm sure. Why not check them out: Rick Zullo's Italy Guides