UPDATE: Free Beer! After having a chat with Alessandro, the landlord, today, he agreed to offer readers of this blog the first two pints of beer ordered for the price of one. Not bad, eh?
There is a catch. Isn't there always? This catch, not a big one, is that this offer is only open to the first 30 people who turn up clutching a copy of this blog post. And, no, nobody's paying me for this, I just thought it might be a fun thing to do. Help get a worthwhile place off the ground.
By heck, it's hot in Milan at the moment. How about a nice cool beer? 😉
What is Four Four Two? Well, it's a new pub which has recently opened around these parts. It can be found at Via Procaccini, 61, and is on the corner of the appropriately named, for an English style pub, Via Londonio! You can find it on my Platial map. And I like this place. In fact, I've just got back from there after having downed two pints of Beamish. The simple fact that this place sells Beamish already puts it high up on my list of places to prop the bar up at. I know that this may sound odd, but Beamish and other English, Irish, Scottish style drinks are quite hard to come by in Milan. There are also John Smiths and Bulldog beers. And there is Strongbow cider – which is not at all easy to get hold of in Italy. The people that run the place are cool too.
This evening there was a group of Englishmen and various other non-Italians. There were also quite a few Italians, which was good.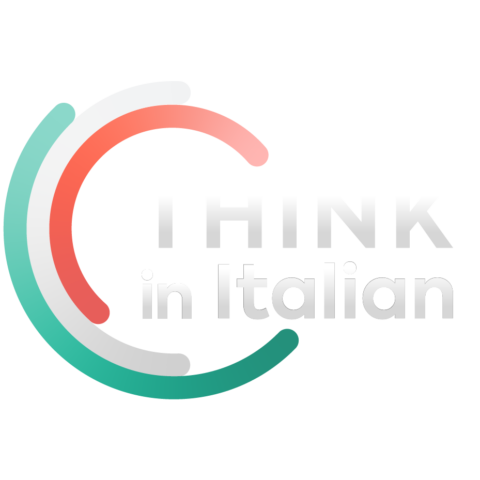 Stop reading, start speaking
Stop translating in your head and start speaking Italian for real with the only audio course that prompt you to speak.
This place is good because it is not your average sophisticated Italian evening joint, but a more down to earth place a like the English pubs I was used to. They even have a regular pub quiz. No darts though, as far as I could see! But, there is football and rugby on the TVs, which may appeal. Not to me, I'm not really a football or rugby fan, but we all have our little problems. They also do food, burgers, and, surprisingly for Italy, have a wide selection of cheeses from the UK, but no chips – planning regulations, I reckon.
Italian bars, the evening ones that is, which rarely have dart boards, are OK, but tend to be a little too flash for my tastes. This place is, as I have said, a little more like a normal English pub – so you don't have to worry about dressing up in your finest Armani gear to get in. You can also pay as you drink. I know this may sound banal, but in many places here in Milan you order and then pay at end of the evening. This is OK, but after a few of the local Long Islands and Negrones, it can become difficult to remember just what you poured down your gullet. So, when it comes to settle-the-bill time, endless confusion is the inevitable result if you are from Ireland, England, Wales or Scotland. This system is not generally a problem for Italians because they are highly adept at making a single drink last just about all night. So, in the Four Four Two, you can have a hassle free pint or three and not have to worry about getting your head around the mathematics of sorting out the bill at the end of the evening. On the right you can see the crew, from left to right Maurizio, Verdiana, and the Landlord, Alessandro. Nice bunch of people and they all speak English, so ordering a pint will be no problem.
This is a pic of Maurizio is showing off a good old rugby ball. The sporting theme in this place is all over the walls and just about everywhere.
If you do make it there, you will probably meet the guy down below, Alessandro, who runs the place and is a big fan of footy, rugby and a lot of things English. In fact, he has been to the UK over 40 times and has worked there too. The pub is named after his favourite football move – 4 4 2 and there is a UK football magazine which goes by the same name, incidentally. Football types will know just what the 4 4 2 move is, I'm sure. Personally, I have no idea.
So, remember the name – Four Four Two, it's worth checking out IMHO, especially if you are yearning for a nice piece of cheddar and you might even find me hanging around at the bar.Just look for a non-Italian looking face and more stomach than is good for a person.