In the central Le Marche region of Italy there were 8 earth tremors yesterday, with one reaching to 4.1 on the Richter scale.  More recently, in January 2012, there were two minor earthquakes in Milan – which is where I live.  In May 2012, a large section of northern Italy was rocked by earthquakes which left 26 people dead and thousands of people homeless in the Modena area of Italy.
While a 4.1 magnitude quake is not likely to do much damage, 'noticeable shaking of indoor items, and rattling noises*' are likely to be somewhat off-putting.  Earthquakes of over 5.o tend to cause extensive damage to buildings in Italy which have not been built or modified to withstand earth tremors.
Italy is a seismically active country, as the destructive 6.3 magnitude earthquake in April 2009 in the Abruzzo region clearly demonstrated.  The Abruzzo quake also showed that many of Italy's gorgeous looking old buildings simply cannot withstand a significant earthquake.  Actually, quite a number of modern supposedly earthquake proof buildings in the Abruzzo area came off the worse for wear, and, more sadly, caused loss of life.  Poor construction was blamed for the collapse of more modern structures.
Right, you've got the picture, earthquakes in Italy can cause damage.  For those who own property in Italy, but do not live in the country permanently, hearing that there has been yet another tremor could be worrying.
Fortunately, it is possible to monitor seismic events in Italy from a distance -thanks to that wonder which is the world wide web.  Here's how.
Italy's National Earthquake Center
Visit the earthquakes page on the Italian National Earthquake and Volcano Monitoring Center website and you will see a constantly updated list of all the latest tremors and earthquakes in Italy.
The date, time, magnitude, depth, and location of each seismic event is given.  Before you end up suffering from nightmares as a result of having looked at the list, note that the earth does move rather often in Italy.  However, it is only when the shaking hits 5.0 or over that damage can be caused.
Still, keeping an eye on things might give you enough time to ask someone to go and turn off the water and gas, so if pipes are ruptured by the big one, fire and water are less likely to make things worse.
Keeping an Eye on Earthquakes in Italy
For those who want to be able to keep a closer eye on earthquake events in Italy, the National Earthquake Center conveniently provides earthquake information via a Facebook page and a Twitter account.  And for those of you who know what it is, there is even an RSS feed for you to plug in to via Google Reader or Tweetly.  Very handy.
After the recent Milan earthquakes, Twitter became a prominent source of earthquake information and communication proving much faster than virtually all traditional news sources.  I sent out a tweet while the first Milan tremor was in progress.
Clicking on links these earthquake information links will take you to maps and other sources of valuable information which can you them understand exactly where the earthquake or tremor has occurred and how strong it was.  As a rule of thumb, damage checks need to be carried out to buildings when an earthquake of over 5.0 on the Richter scale occurs.  Earthquakes of a lower magnitude are unlikely to cause serious structural problems.  On the other hand, earthquakes of 6.0 on the Richter scale and over can cause structures which are not earthquake resistant to collapse.
If you find out a quake of 5.0 or so has occurred in an area of Italy which interests you, phone calls can me made or emails sent to someone so they can go and have a quick look at your cottage in Chieti, or whatever.
Links to Italy Earthquake Watching Services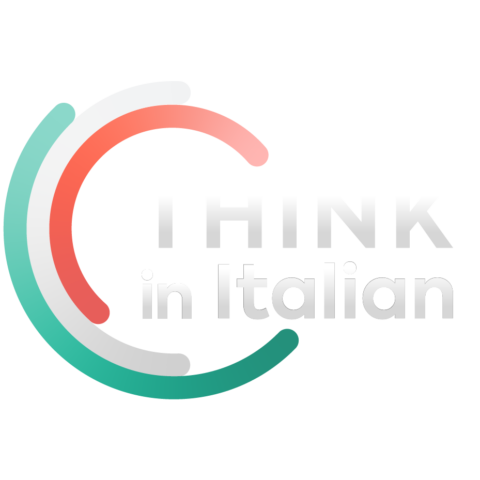 Stop reading, start speaking
Stop translating in your head and start speaking Italian for real with the only audio course that prompt you to speak.
italyquakes on Twitter – Twitter profile page – just click on one of the links to be taken to the same maps that are referenced by the Recent Earthquakes website page.
Terremoto Oggi – the Facebook page.  If you live within the Facebook world, then you can keep an eye on what's rocking your part of Italy by becoming a fan of the requite page.  Despite the Italian name, the quake information shows up in English.
Recent Earthquakes in Italy RSS feed.  Users of Google Reader or similar might be interested to know that an RSS feed showing up to date information on earthquakes in Italy is also available.  Users of smart phones, such as BlackBerry and iPhone, may also find the RSS feed service useful.
Note: Also listed within the information about earthquakes in Italy are details of earthquakes in other parts of the world.  Therefore, before throwing yourself into one almighty panic because you saw a magnitude of 7.5, stop, take a deep breath, and look at the location.
For House Buyers too
Some people can live with the idea that one day an earthquake may hit, others though, might not be so keen on living under a shaky sword of Damocles.
If you are thinking of buying a holiday home in Italy, do check beforehand whether it is in an 'at risk' area of Italy.  Knowing before buying may well save some heartache later on – at least everyone will have their eyes wide open.
Don't Be Paranoid
Highly destructive earthquakes are rare in Italy, but more importantly, construction technology means that properly constructed buildings can resist all but the most powerful of earthquakes.
Of course, if you do buy in a quake zone -make sure your dream holiday home has been certified as earthquake proof, and that those certificates are not forgeries (check with the issuing authority).
For anyone interested in buying a property in southern Abruzzo, there is an English builder there who knows a lot about earthquake proofing houses and other buildings, his name is Paul Jennings and you can find out more about him by reading this: Need a Builder in Abruzzo?
Bear in mind that a lot of Italians have lived in and around earthquake zones in Italy for many years, and they do not seem to be overly worried by the possibility of a quake happening.
Photo by enpasedecentrale on Flickr