The other day I was on the look out for something a little different to try, and I came across Floriovo, a marsala wine – with added egg yolk!
In this week's Food and Wine Friday feature I thought I'd tell you about this rather unusual wine, which is produced by a Sicilian company with a fascinating heritage.
In the flavour of Florio's eclectic founders, Floriovo is an 'alternative' aromatic marsala  wine which has been dressed up with the addition of egg yolk.
When I read about the egg yolk on the Floriovo bottle, I thought, 'I've got to try this!'  And so I bought a bottle.  Would you like to know what it's like?
Floriovo is produced Scilian Marsala wine specialists Florio, a formerly family company with a history of diverse business interests including architecture, art nouveau, ceramics, tuna fishing and even motor racing!  Some may have heard of the the Targa Florio, one of the oldest car races in the world, which was started by one of the Florio family's members, Vincenzo Florio.
And so to this fascinating company's intriguing eggy concoction, Floriovo.
Is it Wine?
In the interests of writing an accurately researched post, I felt forced to pour myself a wee drop or two of this curious wine.  Although to be honest I'm not that sure it can be called 'wine', but for the sake of simplicity, that is the term I shall use to refer to this unusual and, seemingly, original drink.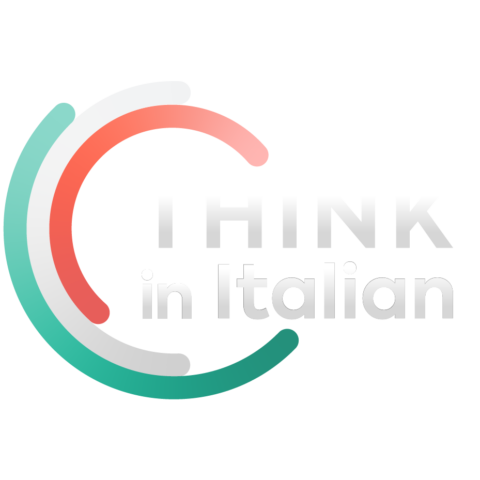 Stop reading, start speaking
Stop translating in your head and start speaking Italian for real with the only audio course that prompt you to speak.
I say 'seemingly' because my Italian neighbour tells me that marsala with egg has been around for a long time, and was sometimes given to children with colds to help them sleep a little better.
Coffee Brown
Back to the Floriovo.  The colour of this wine is a sort of coffee brown (that will be the caramel extract), but not so dark as to render the liquid opaque.  Indeed, it is transparent.  The perfume is that of wine white, and you can sense the marsala on which this is based, and, even if I did not find it to be the case, I am told that the egg is noticeable too.  As well as the aroma of marsala, there is also the scent of whatever else has been added to give it a distinctive though by no means overpowering taste.
Very Pleasant
The taste?  Very pleasant, if a little on the sweet side, but then it is a wine which could be served during the dessert course of a meal.  It's not exactly syrupy like some liqueurs, but it is heavier than normal wine white, and is a little heavier than marsala, which is to be expected with the egg yolk addition.
I do like it, especially as an evening drink, and I see myself partaking of a glass or two when I'm not in the mood for spirits or wine.  Floriovo is not all that strong at 18% proof, and does not leave you with the burning sensation that some grappa's and other rough spirits often produce.
Blind Tasting Time
Floriovo would make an interesting after-dinner drink, and it would be fun to hold a blind tasting and see if your dinner party guests could guess what it is and, more interestingly, what it contains.  Personally I rather prefer this wine to marsala, which is not something I am a great fan of.   Having said that I am no marsala fan, I would certainly not want to put anyone off from trying marsala wine, after all, my taste is not necessarily the same as yours!
You can also use this wine in certain recipes, and I'll publish a few after I have tracked them down on the Italian web and translated them.
Florio, the Company behind Floriovo
The company originally behind Floriovo, which was founded by the Florio's, has quite an impressive history, as I mentioned at the start of this post, and you can learn all about it, and about the other marsala wines this Sicilian based company offers, by visiting the Florio website, which also has a comprehensive English section.
Today Florio is an arm of the northern Italian multinational ILLVA SARONNO S.p.A., a company well known for its Disarrono spirit – which has quite a fun website too!  Take a look, if you are in the 'mood'…  Illva Saronno webisite