Italy is one of the most exciting and beautiful places on the planet. Famous for its cuisine, culture and character alike, Italy attracts millions of visitors every single year.
Most of the country's tourists flock to sample some of the greatest artwork to emerge from the Renaissance period: from Da Vinci's Annunciation to Botticelli's Birth of Venus, but there are many more electrifying, life-affirming and unexpectedly breath-taking experiences to be had in this wonderful country.
Many people associate a trip to Italy with pure relaxation and cultural soul-searching but, to counter that, here are a few feisty ideas to make sure you get the best out of your break.
Race an F1 car
Italy is home to one of the most exciting tracks on the F1 circuit: Monza.  If you're up for it, you can test your true driving ability on this thrilling circuit in one of the most powerful cars in the world. You will, of course, get to practice in a less powerful F3 car, but then you can make the jump to F1.  Reaching speeds of up to 300kmh, you'll get the chance to retrace the tyre-tracks of world champion drivers like Sebastian Vettel and Fernando Alonso with this incredible experience.
Gladiator training
In the capital city of Rome, you can step back into history and train as a gladiator yourself. Rome is the location of the world's only gladiator school, the Scuola Gladiatori Roma, but if you don't have the time to dedicate a full year to the art, then there are shorter and more intensive courses on which you can enrol to hone your sword skills.  You will be expertly trained in all aspects of gladiatorial combat, complete with shields, armour and helmets to complete the experience.
Ride a speedboat
Lake Como is one of Italy's – and Europe's – most beautiful stretches of water. This normally tranquil place can be taken in on an exhilarating speedboat trip and the best part is that you can drive it yourself –plus, you don't even need a licence to climb aboard. Water-skis and wakeboards are also available for hire for the thrill-seeking souls out there.  This experience gives you a feeling of independence you will never forget.  The chances are that you'll want to come back and do it again.
Have dinner in the sky
When it's time to eat, don't just give your taste buds a treat – let your eyes in on the act by dining at 'Dinner In The Sky' in Milan.  Whether it is for breakfast, lunch, dinner or just a few cocktails, you won't believe or certainly forget this unique experience.  Suspended by a giant crane-type mechanism at 50m from the ground, you can indulge on the sights, sounds and tastes of Italian culture all at once, served by two waiters and a chef around a 22-person table.  Dining in Italy is exquisite enough on the ground, but this really is something else.
Peer into the Stromboli volcano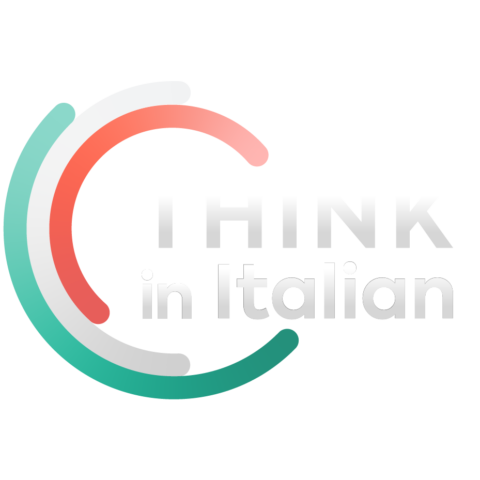 Stop reading, start speaking
Stop translating in your head and start speaking Italian for real with the only audio course that prompt you to speak.
Mount Stromboli has reportedly been erupting steadily for tens of thousands of years.  If you're feeling brave, you can climb to the top of it and peer into its explosively active crater.  It's not quite as dangerous as it sounds, since the eruptions are not earth-shatteringly big, but it is a volcano – an active volcano that you can lean into. Just don't go too far with that thrill-seeking and take a dip.  It's quite warm, that red stuff.
(I've been told that Strombili can be quite a hazardous spot.  By all means climb to the top and peer into the crater- but do it in the company of an experienced and officially authorised guide.  It's quite an arduous hike too. – Alex – the ed.)
Image credits:
F1 image courtesy of Bobby Voicu
Gladiator image courtesy of Sebastia Geralt
Speedboat image courtesy of Hey Mr. Glen
Food image courtesy of Tam Nguyen Photography
Volcano image courtesy of Javi C