Looking for something special to partner the turkey, mince pies and Christmas pud?
Italy based Wine blogger and Italian wine lover David Brenner suggests five great Italian wines for the festive season!
Over to you, David.
One
For me, the Italian wine highlight of the year has been the discovery of a brand-new sparkling white wine unique to Abruzzo. It's Pecorino Frizzante, made from a heritage-variety grape rescued from the brink of extinction in the mid-1990s.
My favourite comes from the Colle Moro winery in southern Abruzzo, where we run Villasfor2 – holiday villas just for couples. It's the best Italian sparkling white I've yet tasted – far superior to even the finest Prosecco.
Perfect on its own; delicious with your pre-lunch nibbles.
Two
If your Christmas lunch involves a fishy starter, assert your individuality by steering well-clear of that Italian white wine standby Pinot Grigio.
It may be the most-ordered wine-by-the-glass in the world, but that doesn't necessarily denote sublime quality. You can do so much better.
There are some singularly good varietals coming out of the Alto Adige region of Italy at the moment, but follow my suggestion and opt for a bottle of the new Italian superstar white – Fiano di Avellino from Campania.
It's a DOCG wine – the ranking awarded to Italy's best wines – and packed with luscious fruit – apricot, peach and melon, all mingling with Fiano di Avellino's trademark hint of toasted hazelnuts.
You could carry on drinking this with the turkey, but all those strong flavours in the stuffing, sausages, bacon and gravy might be a little overpowering.
Doubly so if you're eating goose.
Three
So as it's Christmas, treat yourself to a really special red. Chianti ? No. Go for a bottle of Barolo – Italy's greatest wine.
Now, a top bottle of single-estate Barolo can easily set you back a hefty three-figure sum – and even here in Italy, you won't find too many decent bottles for under 20 Euros.
But you will find one…
Producers Fontanafredda give lie to the myth that "big = bad" when it comes to wine-makers. Their generic Barolo – yet another DOCG wine – provides a generous taste of this wine's greatness.
Made from 100% Nebbiolo grapes and given a decent stint in barrel and bottle before release, this is a real wine-lovers' wine. Rich and profound, redolent of mulberries and damsons with hints too of violets and roses.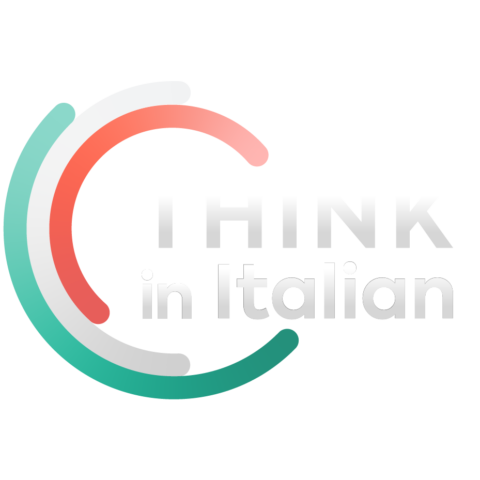 Stop reading, start speaking
Stop translating in your head and start speaking Italian for real with the only audio course that prompt you to speak.
Utterly sublime. And save a glass or two for the Stilton.
Four
So to pud. A glass of sweet Asti Spumante would be the Italian choice. Don't sneer – Asti's a much-maligned wine. True it can be utterly horrible – mass-produced, synthetic and indescribably yukky.
But from a good producer it can be rather delicious.
Five
Or go for an Italian liqueur wine. My favourite is Pantelleria Passito Liquoroso, which is made exclusively on a tiny island that's actually nearer to Africa than it is to Italy.
Serve cold; sip; and appreciate a mouth filling taste of candied peel, tangerines and a nutty sweetness that avoids being either cloying or overpowering.
If you find the traditional post-lunch Port a little heavy, this would be a really interesting alternative.
And to round things off ? Steer clear of the sweet, sticky liqueurs so beloved by Italians.
A single, strong coffee and a glass of Grappa will do nicely thanks!
Have a great Christmas – and in 2011, join me on my regular wine blog and discover more about Italian wine!
David Brenner – VillasFor2
—————————
Many thanks David and thanks for the photos too – which should help people spot these wines in their local wine stockists!  – Alex Roe

For more thoughts on Italian wine, I thoroughly recommend reading these sections of David's AbruzzoBlog: 'David's Everyday Italian Wine' and 'Special Italian Wine'. While you are at it, check out the rest of his blog too – and don't forget to take a look at the Holiday Villas for couples either.
Here's a video of David's holiday Villas for couples in Abruzzo, Italy:
[youtube]http://www.youtube.com/watch?v=YxV7cqCHRoA[/youtube]
I dare say that if you go and stay in one of David's villas, he will be happy to chat about and recommend plenty of interesting Italian wines to try. Indeed, by staying with David you will be able discover the charming Abruzzo region of Italy and learn lots about Italian wine.  Sounds like a pretty good holiday idea to me, and a great excuse to come to Italy too.