Having resisted the temptation to go for an iPhone 3, I capitulated and went for an iPhone 4, signing along the dotted line of a Vodafone contract last week.  What convinced me to go for the iPhone 4?
My other half has had an iPhone 3, provided her employer, for some time.  She works in the antiques trade in Italy and antiques dealers make extensive use of photographs.  The camera on the iPhone 3 takes pretty good quality photographs, so it makes the iPhone 3 a very useful tool for those working in the antiques dealing world.  Then there is the ease with which photos can be emailed or moved to a computer.  Actually, it's the overall simplicity of the iPhone which is appealing.
Then, there are the fast becoming legendary iPhone applications, or 'apps' as they are known in Apple's 'i' world.  The sheer number available is virtually overwhelming.  There is an app for just about everything you can think of, and there are many apps for many things you have never thought of.  I've merely skimmed the surface so far, but have already come across a few apps which are handy for both bloggers, like me, and for those visiting Italy for either business or pleasure.
To refer to the Apple iPhone as a 'mobile phone' just does not do this technological jewel full justice.  It's really a small highly portable computer which can make phone calls too.
OK, on to a few comments on the iPhone 4 and to two handy iPhone 4 apps – one speaking phrase book and a, lets call it, 'finder application'.
The iPhone 4
Apple's new version of the iPhone does look good, and rather sophisticated too.  Everything loads quickly so far – we'll see how it fares once it has more applications loaded on it. I have a 16 gb model linked to the Vodafone Italy network.
The iPhone 4 camera is great.
5 megapixels of rather good quality digital image detail, provided you don't use the digital zoom.
OK, it is not a DSLR, and low light shots are not fabulous, but then it can do some things a few big bulky, and very pricey, DSLRs cannot do, like edit images on the fly, and directly upload them to sites like Flickr (example iPhone 4 photos here), as well as social networking sites like Facebook and Twitter.
And the iPhone 4 does video too, the quality of which is great for YouTube, and a commercial making friend of mine says that the quality of iPhone film footage is not half bad.
What a tool for anyone who needs images and short films.  I wish I'd had one of these when I worked, many moons past, in the property industry in the UK.  In addition to bloggers like moi, real estate agents will probably love the iPhone 4, as will journalists, and travel writers.  Dictators and despots, on the other hand, will despise the iPhone 4!
What don't I like?  The shape of the iPhone 4.  The curvy iPhone 3 is more comfortable to hold in my opinion.  And you cannot change the battery, which could be an issue when one is travelling and means you need to take the battery charger (which is tiny) everywhere.
The only other beef I have so far with Mr Job's genial creation is the limited copy and paste ability, and the weight.  Apart from these little niggles, it's fabulous! And then there are all those apps, two of which I've written a little about below.
Cool Gorilla Talking Phrase Book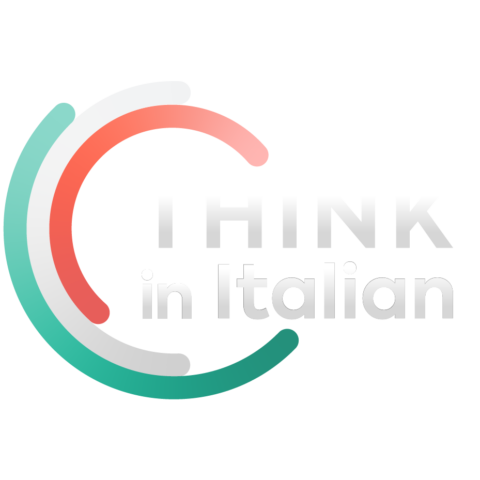 Stop reading, start speaking
Stop translating in your head and start speaking Italian for real with the only audio course that prompt you to speak.
Having used more than a few phrase books when I first came to Italy, I know that one of the biggest problems is knowing how to pronounce all those handy phrases.  The other problem is understanding the replies!  The Cool Gorilla Talking Phrase Book iPhone application solves part of the problem in that it presents users with a list of categories such as Essentials, Travel, Accommodation, Medical etc, within which there are sub-categories, and, finally, a series of useful Italian phrases which you can listen to. This app is free too, thanks to a clever tie up with Fiat.
A very good idea this, sponsor an iPhone app which is related to a business's product or service.  The Fiat sponsorship is noticeable, but is not in the least intrusive.
Using this app is easy.
Using the Talking Phrase Book
Simply select a phrase, and then tap the speaker icon with your finger (make sure the volume of your iPhone speaker is turned up a little first!), and the phrase is spoken in Italian.  Instead of rattling off the phrases at hyper-warp speed, the phrases are spoken relatively slowly and clearly, so one can read and try to imitate the pronunciation.  Very handy, I would say.  Good for those learning Italian too – they can cover the Italian, read the English and try to remember what the phrase in Italian is before peeking.
The only real drawback is that this type of system does not supply a list of common replies, so while you can say what you want to an extent, you may not be able to understand the reply.  Perhaps the Cool Gorilla people will do something about this in the next version – it would be a useful extra, even if it would take some thought to implement, as it is just about impossible to predict how someone will respond.  Another thing which is missing, well, I could not find it, is the alphabet, which can be handy when spelling your surname over the phone, for example.  Another extra for a new version, perhaps.  It would be a nice idea to have a pronunciation checker too, and the iPhone has a microphone 😉
Visit Cool Gorilla for more information on their iPhone applications: www.coolgorilla.com – they also do apps for other mobile phones too.
AroundMe is Free!
This is simply brilliant!  One of the most difficult aspects of finding yourself in a new town or city is knowing where to go to find places like parking, pubs and restaurants.  I think a few of us have turned up in a place late a night needing a hotel.  Before mobile internet came on the scene, you simply drove, or walked, around until you saw a place which took your fancy. Pot luck.
Now with cool apps like AroundMe, GPS positioning and good old Google Maps, you can find a hotel near you in no time, and you can even dial the hotel direct from the AroundMe application to find out if it has space.  Wow, that is useful.  The same goes for other places shown on AroundMe, and this clever little app will show you, via Google Maps, how near the hotel is to you, and how to get there, by car, public transport or on foot.  Very handy for both pleasure and business visitors alike.
AroundMe has a good list of places in Genoa, where I find myself at the moment.  I don't know how well the rest of Italy is covered by AroundMe, but an Italian friend of mine who introduced me to AroundMe has found this apps' Italy coverage to be good.
How much does this AroundMe goodness cost?  Nothing, zilch, zero.  Not bad eh?  Now, if only it could be tied in with Foursquare, so you can find out how good or bad the places listed on AroundMe are.  Some people might even pay for the ability to connect these two interesting applications, I think.  I would – at least for the time I was on my hols, or traveling for business.
If Around Me sounds useful and you have an iPhone, then you can read more about this iPhone app here: AroundMe by Tweakersoft
There, I"ve just given you a glimpse at just how useful an iPhone can be as a potentially valid travel companion.
If you have stories of how having an iPhone or other smart phone has helped enhance your travels, do share them via a comment, if you have a moment.  Thanks.