I've now had my Canon EOS 400d for around nine months, so I've decided to write a little about my dSLR experience so far. First of all, let me just say that I have not managed to dedicate a huge amount of time to my first foray into 'real' photography, although, having said that, I appear, from the sequential numbering of the images I've taken, to have fired the shutter over 2,800 times.
You Need to Use Your Brain More
So, after having snapped quite a few times, what can I report? Well, the camera, my little EOS 400d, is a lovely piece of kit. It is not studio photographer quality, but it feels solid enough in my hands that I am confident enough to be able to hold it quite steady, whereas our little Konica point and shoot was so light that, at first, I suffered from a serious case of camera shake. The 400d does not have this problem, luckily. However, whereas with the Konica it was just a case of pointing and shooting, with the Canon, it is more a case of thinking, pointing, thinking, twiddling, and then, shooting. Yes, you need to use your noggin (brain) a wee bit more when dealing with dSLRs, at least if you keep the thing in one of it's manual modes, as I do. I only really use shutter and aperture priority, and manual.
I don't know how well the 'modes' work, because I have not used them. And I shoot about 99% RAW, mainly because you can tweak the resulting images in such a way as to turn something no so wonderful into something which is not too bad. You can tweak jpegs, but the dreaded noise becomes quite evident, and I don't like it. But this is just me.
Using A Canon EOS 400d
Controlling my Canon is quite easy. The buttons are well laid out and changing the ISO number, metering mode, and auto focus system is simple. The big screen on the back of the 400d allows you to see loads of information, and was a little daunting at first. At least I don't worry about changing the white balance, which is pretty easy, because I just leave it stuck on 'auto' and then tweak the RAW file when digitally developing my efforts. For those of you who are more sophisticated, the 400d can allow you to set up your own 'custom' white balance. All you have to do is photograph a white piece of paper in the light you are shooting in, and tell the camera to use this picture as the 'white balance' reference. I imagine it works, but I have not used it, mainly because I tweak the white balance later, rightly or wrongly.
Other settings, such as setting bracketing, for example, are buried within the menu system, but, once you know your way around, it is quite easy to make any fine adjustments you require. In fact, I don't find myself needing to dig into the menu system too often, mainly because most of the functions you need to tweak regularly are accessed via the buttons placed on the camera body. In this respect, dSLRs are possibly a little easier to use than point and shoots.
Problems With A Canon EOS 400d
Is there anything that is not easy to do on the 400d? Well, yes, but the problems could just be down to me. First, I find that in order to view images I often hit the wrong button, and when I want to look at shooting information or the mythical histogram, I often switch off the display or end up not seeing what I want. Then there is the interesting ability to adjust focus points, so that at least one of them points towards the thing you want to focus on. I find changing the focus points to be a bit fiddly, and I tend to do it before taking a shot, not while looking through the view finder. I think this is just a lack of familiarity on my part. Oh, and while we are on the subject of focusing, I still tend to do that 'focus and then re-frame' point and shoot thing, which does not work with dSLRs, because unless you tell them not to, they will meter the light from the new composition, not the old one. There is a button to stop this happening – the exposure lock, but I find it difficult to find with the camera up to my eye. Framing shots with a point and shoot is easier.
I did have some problems with shots not being in focus, or rather the elements I wanted to be in focus were not, and, as good as the screen on the back of the 400d is, at times I only found out that my shots were not in focus once I was able to see them 'full size' back on my pc. I think part of the problem was down to a Kenko Skylight 1a filter, which for some reason was causing some of my shots to be out of focus. I now have a Cokin UV0 filter on my lens, and seem to be having fewer problems with out of focus shots. However, I'm now much more familiar with the 400d, and I'm not sure whether my poorly focused shots were down to me or the camera. On the basis of the 'poor workman' theory, I'm prepared to give my camera/lens/filter the benefit of the doubt.
The Canon EOS 400d is Fast!
One of the best things about this 'cheap' Canon, is that it is so fast. It's seems to switch on in an instant, and is ready for an extra shot quicker than I am. And in 'machine gun' mode, the thing shoots rather too fast for me! Beware when bracketing exposures – if your camera is set to shoot continuously, you may find you lose where you are in terms of which level of bracketing you are at. A quick review of your images can set you right though.
Managing Images
Once you have all these pictures, you need to be able to see them. Using the powerful RAW mode, this means you need special software to be able to see your efforts. Such software comes with the Canon, in the form of 'Digital Photo Professional', which, despite the name, is not, as I understand it, used by too many professionals. However, it is OK and it gets the job done, and will create jpeg files from your RAW shots, which means your pics can be seen on just about any pc in the world. But, if you keep both the RAW files and the jpeg files on your pc, you will fill up your hard drive very quickly, which is partially why I have just invested 25 bucks in a Flickr pro account. With this account I can save files that are up to 10megabytes, so I can use it as a secondary archive/backup.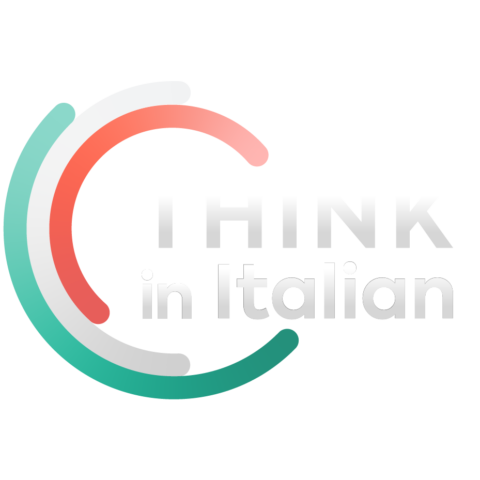 Stop reading, start speaking
Stop translating in your head and start speaking Italian for real with the only audio course that prompt you to speak.
Before I send images to Flickr, or just hoard them on my pc, I use a RAW processing program called Capture One 4, which is a beta version. I did have the Capture One Light Edition, which I got free with a Sandisk compact flash card, and I liked it. Capture One 4 is even better, more intuitive, and does everything you could really want, especially if, like me, you are not all that keen on going down the full photo editing route. Beyond some cropping, sharpening, colour adjustment, and white balance setting, I don't really want to do too much more – I'm not a professional, so I don't need 100% perfect images. And remember, it can take some time to view, check and edit the 150 or more images I often end up with after going for a wander with my camera. This is time I do not always have.
Conclusions
The main thing I have learnt over the past nine months, is that there is a lot to learn. You have so much control with a dSLR, and that means, logically, you can make many mistakes. The trick is understanding what went wrong, so that you can avoid the problem next time.
Although my first few steps with a dSLR have been full of trials and tribulations, I have loved every minute of it. The mix of technology and creativity suits me right down to the ground.
Advice to neo-dSLR users? Be patient – getting the best out of these things takes time, but the potentially rough ride is worthwhile.
Where Next?
For the future, I want to experiment with off-camera flash, and I am looking at some wireless flash control units. I'd love a set of Pocket Wizards, but they are too pricey for me, although I have found a few alternatives which are cheaper, but will still do what I want. Then there are lenses. My Tamron 28-75 f2.8 is a great lens, but I want a super wide angle, something like a Sigma 10-22, or a 10mm prime, and I'm dreaming about a Canon 70-200 f2.8 zoom. Oh well, dreaming, for the moment, is free.
UPDATE: I now have a Tokina 12-24 f/4.0 wide angle lens, which is a lovely piece of kit.
dSLRs are Not Friend Friendly!
One final thing – try to avoid lending your dSLR to non-dSLR users. One of my friends tried to manually focus my auto-focus lens. Eeek! I think I stopped him before it was too late.