Iconic all Italian car maker Fiat is threatening to scale down production in Italy much to the annoyance of Italy's politicians, unions and a member of Italy's business community.  Fiat may even cease car production in Italy completely.
Around 90% of all cars produced in Italy are made by Fiat.
By the way, Alfa Romeo might become German.
Despite hinting at (others would say "promising") investing more in Fiat's operations in Italy back in 2012, managing director Sergio Marchionne, is in the process of doing a sort of u-turn, because, he says, the car market in Italy is not at all healthy.  Apparently, car sales in Italy have slumped back to what they were 40 years ago, so Marchionne probably does have a point.
Others in Italy do not like to consider harsh reality and are claiming Fiat has reneged on its word.  Fiat, on the other hand, says even if it might have given assurances, those assurances were made at a time when the market was not in such dire straits as it is now.
Italy fell into recession shortly after Silvio Berlusconi was ousted and its economy is in a distinctly unhealthy state.
Unhelpful Unions
Italy unions, who seem to ignore things like the current economic climate, are terrified that if Fiat scales down its operations in Italy, or worse, goes the whole hog and closes plants, thousands of jobs will be lost.  This, of course, is true.  And it is not just jobs in Fiat which will disappear into the ether, all of the other Italian businesses which profit from supplying Fiat will have to reduce the number of people they employ.  In some cases, certain businesses will simply shut down.
What the unions never seem to grasp is that without sales and profits, wages cannot be paid.  No profit means no jobs.
Vote Grabbing Politicians
Also grumbling about the Fiat issue is Italy's rag-tag bands of politicians, who, one suspects, are not so worried about the job losses, so much as all the votes they might earn in the event they manage to keep Fiat in Italy.  The Fiat matter is likely to become a major issue on the run up to elections in 2013.
Of course, what Italy's politicians are keeping very quiet about, is the fact that their inaction and general bumbling around instead of introducing reforms is certainly one of the main reasons why Fiat is considering waving goodbye to Italy.
Cynical Commies
Italian commentators, the left-leaning ones, have observed with some cynicism, that Fiat merely wants to move its plants to nations where it can pay its workers little more than subsistence wages.
Marchionne has been looking aorund for cheaper places to locate Fiat for sometime.  He has made no secret of this and may well have been hoping that Italy's leaders might get round to introducing changes that would make Italy more competitive.  Such changes have not been forthcoming, so Fiat is now actively looking elsewhere and is looking to markets where there is demand for its cars.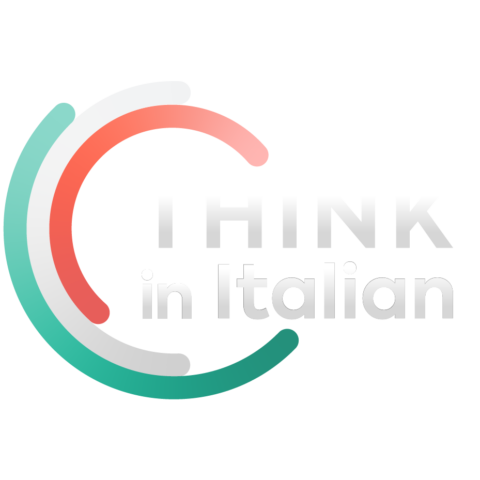 Stop reading, start speaking
Stop translating in your head and start speaking Italian for real with the only audio course that prompt you to speak.
Both Brazil and the USA, where Fiat is now running Chrysler, are promising markets.  Fiat will go where the profits are.  What might keep the car maker in Italy is some form of Fiat friendly reform – read clipping the wings of Italy's unions.  Will this happen?  That's not something many, if any, would bet on.
Putting the Boot in
Meanwhile, in the midst of all the furore, the boss of Italian shoemaker Tod's, Diego Della Valle, has waded in accusing Fiat management and Marchionne of incompetence.  
With great respect to Della Valle, one feels the need to point out that building cars is far more complex, and costly, than making shoes.
Italy is the same as the UK, 20 years down the line
For an Englishman on the outside looking in, the situation surrounding the UK's car industry springs to mind.
Belligerent unions battled budget conscious accountants and shareholders a good few years ago and lost.  Although many of the marques are now no longer British owned, cars are still being made in Britain, and by more than one company, thankfully.
Italy, aside from Fiat, does not have any other major car makers.  Car production in Italy is roughly a third of that of the UK with Fiat accounting for most of Italy car production.
Why did Italy not learn at least something from what happened in the UK?  Who knows?
Goodbye Car Production in Italy
Saying goodbye to Fiat means saying goodbye to large scale car production in Italy.
If Italy's erstwhile leaders had been more on the ball, they would have seen the possibility of Fiat flying off and made Italy more Fiat friendly, but Italy's politicians are not at all good at predicting the future, let alone preparing the country for it.
There is another sticky little issue too – if Italy cannot make itself attractive to its very own companies, what hope does it have of attracting foreign direct investment?  Not a lot.
Alfa Romeo to become German?
Oh, and by the way, Volkswagen is apparently sniffing around the Alfa Romeo brand.
Teutonic might has already snaffled the likes of Lamborghini and Ducati.  Will Alfa Romeo be next?  In a way, one hopes so.  Italy has been unable to do justice to the Alfa Romeo brand for an embarrassingly long time.  Currently, there are only two mass market Alfas on offer.