In this edition of my Italian Design Classics series, I am going to take a fast-track look at an undisputed icon of Italian design: the Fiat 500.
Here's the 500 story, from its conception to the re-launched contemporary version of this Fiat classic which is on roads now.
Originally designed by Dante Giacosa in 1957, the "Cinquecento" was marketed as a cheap and practical town car, much like today's Smart.
With its tiny 479cc engine sitting in the rear, the Cinquecento was one of the first motor vehicles to be deemed a 'city car' and was aimed at meeting demand in post war Italy for cheap, functional, and economical family transport.
The Cinquecento proved popular not just in Italy but also across Europe, this led FIAT to produce more grown up versions such as the "Giardiniera station wagon" and the FIAT 600.
For me, the classic 500 was brings back happy memories of many a childhood holiday. With each year came the challenge of getting into the back of my auntie's car.  Eventually I grew too long and simply could get in no longer!
The form and features of this quirky little car have transformed the original version into a collector's item.  Cinquecento enthusiasts have set up clubs al over Europe, such as the Fiat 500 Enthusiasts club in the UK.
Production of the original 500 ended in 1975.
In 2007, the Cinquecento was reinCARnated when FIAT launched the new version exactly 50 years after the first model rolled off production lines.
The design of the 2007 Fiat 500 is based on the 2004 Fiat Trepiuno concept. This car features a distinctive retro-look just like the New Volkswagen Beetle and the BMW MINI, but managed to keep the cost of the new version lower than those of its VW and BMW retro-versions of iconic classics.
Since the launch of the new shape various advertising campaigns have been created which often use the quirky nature of the car's design as a selling point. Attempts to give sales a boost via celebrity endorsements aimed at different target markets; some more successful than others; have been made – such as this one with Jennifer Lopez:
[youtube width="500″ height="415″]http://www.youtube.com/watch?v=X0IkmstjZes[/youtube]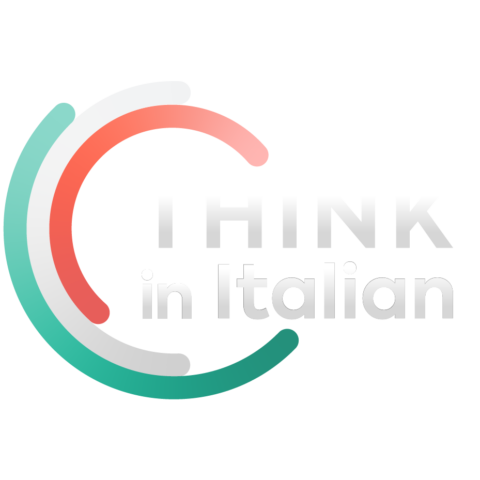 Stop reading, start speaking
Stop translating in your head and start speaking Italian for real with the only audio course that prompt you to speak.
In my opinion, this advertisement for the latest Abarth model is more successful at highlighting the appeal of the 500:
[youtube width="500″ height="415″]http://www.youtube.com/watch?v=siWVgAzhFC8[/youtube]
Here's a photo of the new Abarth model which was on display at the 2011 Bologna Motor Show:
The new versions of the "Cinquecento" have become a common sight on roads across Europe, so the relaunch appears to have been a success.  Indeed, it was much more of a success than that of the launch of New Beetle, which VW are now attempting to re-relaunch.
The best news of all for me is that I can comfortably fit into the spacious new version!
If you have a photograph of your very own Fiat 500 in a suitably Italian location, let me know via a comment and I'll add it to a special readers 500 post.
——-
About Paolo Feroleto
Designer of the ItalyChronicles.com logo, Paolo Feroleto is a design hound who sniffs out all things design and writes about the best of what he tracks down here on ItalyChronicles.com.
A designer of Italian origins, Paolo has over 13 years industry experience obtained from working in mixed discipline design studios in the UK and abroad.
Paolo has worked with a range of clients – from small independent retailers, to large blue chip companies. His projects have included building corporate identity, designing literature, creating stands for exhibitions, as well as devising graphics for retail outlets and websites. Examples from Paolo's portfolio can be found on his website, here: Four Design, where Paolo can also be contacted.
Paolo also teaches Graphic Design and develops creative discovery workshops for educational and professional environments.
Currently based in the UK, Paolo likes to spend his time traveling as much as possible.
New Fiat 500 photo by Sos.andre.