Berlusconi's staying power is immense, as is his control over his faithful in Italy's parliament. Indeed, so confident is he of his superiority, after his government's proposals were effectively blocked by a vote which ended in a 15-15 draw, he decided to bypass democracy a little and try to force the federalism law through anyway.
Then there is the Ruby bunga bunga affair which plods painfully on.
Berlusconi's Unprecedented Move
Soon after the drawn vote, Berlusconi called a meeting of his council of ministers, and, claiming that the committee which voted on the federalism legislation was no more than an artifice, had a go at pushing through the legislation in what is, according to former partner, Gianfranco Fini, an unprecedented move in Italian politics.
Theoretically, the federalism proposal, which is not proving popular with Italy's municipal authorities, should have been shelved. If, however, the law had been abandoned, that would have caused Bossi's Northern League  – Lega Nord – party to have called for general elections, which is what Bossi did initially before doing a u-turn – probably when he heard that Berlusconi was going to have a go at forcing the legislation through anyway.
The President Refuses to be Dictated To
Italy's President Napolitano was not happy with Berlusconi's 'unprecedented' manoeuvre in view of the seriousness and widespread effects of the federalism bill.  Napolitano summarily sent the law back to Italy's parliament for due and proper, and democratic, consideration.
How Berlusconi will react to this remains to be seen, but what he attempted to do, was what one would expect of a dictator, not of a democratic leader. Berlusconi's move was both dangerous and worrying, as was the fact that he's managed to convince his faithful that he genuinely believed Ruby, the girl who he allegedy slept with while she was under age, was President Mubarak of Egypt's niece. Consequently, Berlusconi was acting in an official capacity when he tried to extricate Ruby from the hands of police after she had been arrested on suspicion of theft.
Floating around the Italian Twitterverse this week was the witty quip that Berlusconi had called Egypt to tell them to let Mubarak go because he is Ruby's uncle.
Berlusconi stated today that he thinks Egypt's beleaguered president Mubarak is wise.
Photographs of Mr B with the Girls
Other rumours spreading like wildfire involve substantial number of photographs (camera phone images) of Berlusconi in his birthday suit in the company of bevies of girls. It sounds as if these compromising images of Italy's prime minister may be 'in the wild' and that a fierce bidding war is going on behind closed doors as various publications attempt to acquire the photographs. Mischievous Italian newspaper Il Fatto Quotidiano claimed that these images are capable of commanding high prices.
Berlusconi is reportedly worried that some of these photographs, allegedly of him with no clothes on, may end up in the press. It is conceivable that publications in Berlusconi's media group will be attempting to acquire as many of the images as they can – if they have not done so already, that is.
Italy's premier's legal eagles are denying the existence of such photographs, and are claiming that any which do exist are fakes.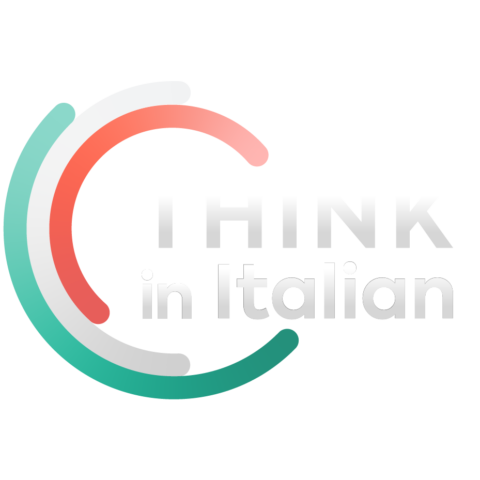 Stop reading, start speaking
Stop translating in your head and start speaking Italian for real with the only audio course that prompt you to speak.
Will El Pais be bidding for photos of Mr B this time round? Possibly, seeing as it was El Pais who first published the images of topless women and bottomless men participating in a little get together at Berlusconi's villa on Sardinia (which may have been sold).
Official Capacity
The key to the bunga bunga case is the 'official capacity' in which Berlusconi was acting. If he can show he was acting in a  'official capacity' when he called police to rescue Ruby, then the case, which involves accusations of abuse of power and sleeping with a minor, and all the rest of the bunga bunga goings on: if it can be shown Ruby is a prostitute, should be heard by a special court in Rome which deals with the misbehaviour of those who hold public office.
It is also argued by Berlusconi's legal team that the Milan prosecutors who are investigating the bunga bunga affair are acting out of their jurisdiction on two counts: a) Berlusconi's Arcore mansion is within the jurisdiction of prosecutors in Monza, and not Milan; b) the matter is, anyway, an issue relating to Berlusconi acting in an 'official capacity', and not as a private citizen. So far, this argument is holding, and this is something of a blow to Milan's prosecutors.
Another body blow was dealt to Milan's prosecutors when Italy's parliament yesterday voted against allowing a search of the premises of Berlusconi's accountant in Milan.  Next week though, the Milan prosecutors will be formally registering charges against Berlusconi and will most likely be requesting a fast track trial. It remains to be seen what the outcome of the Milan prosecutors move will be, and it is looking more and more likely that the case will end up being heard in Rome – where Berlusconi feels safer.
The bunga bunga affair is not over yet, but Berlusconi seems to be gaining the upper hand, and can rely on the support of his faithful in Italy's parliament should matters come to a vote.
Money Laundering
In Milan, prosecutors may be commencing with another line of inquiry: that the alleged payments made to girls who frequented Berlusconi's parties may have contravened anti-money laundering laws.
Berlusconi Controls
While Berlusconi's majority is very thin, he's still managing to control his party and its allies very effectively – which is more than can be said for the uncoordinated opposition parties.  Italy's opposition does not seem to be able to muster enough support to provoke a crisis and bring down Berlusconi's government, despite continued, but utterly unheeded, calls for Italy's prime minister's resignation.
Italy's Women Cry
Italy's women, donning white scarves, are unhappy with the bunga bunga accusations and it's backlash with regard to the status of women in Italy and have been protesting against the macho Mr Berlusconi  – who continues to maintain he is acting upon the wishes of the majority of Italy's population.
The matter rumbles on with Berlusconi claiming Italy is run by prosecutors and not by he and his merry men and women.
Meanwhile, youth unemployment touches almost 30%, as Berlusconi's semi-paralysed government stutters onward.
Next week will be interesting.