New Years are widely celebrated in Italy, and this year was no exception.  The centres of most of Italy's major towns and cities are traditionally jam packed with people waiting for the count down to the next year.
The real fun in Italy starts once the New Year officially starts, which is when all manner of fireworks are set off, and as I believe I may have observed elsewhere on this blog, the result of all the fireworks going off is more akin to the start of a world war than the beginning of a new year.  The explosions have to be heard to be believed, for while some fireworks are pretty rockets, sparklers, and colourful fountains, the vast majority simply make massive bangs.
As a result of all this explosive fervour, some 400 Italians will be passing the new year in hospital.  Even sadder is the fact that one poor person, as a result of a stray bullet, will be lying on cold mortuary slab.
Neapolitan Explosions
Although we are now quite far into the 21st century, some Italians still seem to think that its fun to emulate the wild west, and TV news reports have carried two stories of people being hit by stray bullets.  One unlucky almost 25 year old man from Naples was killed by one of these festive bullets whilst standing on his balcony.
Down in Naples, but not only, it is considered fun to shoot your pistol into the air as soon as the new year has been announced.  The trouble is that the shooters exploding off shots have no idea just where their celebratory projectiles will end up, as the poor chap in Naples found out.  His new year was rather brief.
Near Naples a car actually exploded as a result of being too close to a firework, and a few people came off badly from this incident.  Investigators suspect that the car was LPG powered and that the firework ignited the car's gas tank.
In all, around 100 or so people were injured during Naples' enthusiastic celebrations.  Many others ended up burning themselves too.  Needless to say Naples' fire service and casualty department had anything but a quite and peaceful start to 2009.
When you hear that certain fireworks were actually sticks of dynamite, then perhaps the injuries will come as no surprise.
New Year Shots in Milan
Even what some may describe as being the slightly more civilised north of Italy did not escape the carnage, and aside from bomb related burns, a 10 year old girl was struck by a stray bullet in Milan, as were another couple of people in separate incidents.  Fortunately the injuries these people received were not life threatening.  More through luck than by judgement.
Other Incidents
Near Rome one of Italy's huge exploding fireworks took the hand off an 81 year old man.  In another incident near Rome,  one young man ended up doing horrible things to his face as a result of one of these megaton fireworks exploding.  Not nice.
Not too far from Syracuse, a security guard who got carried away by the New Year's celebrations accidentally shot his 25 year old daughter in the leg.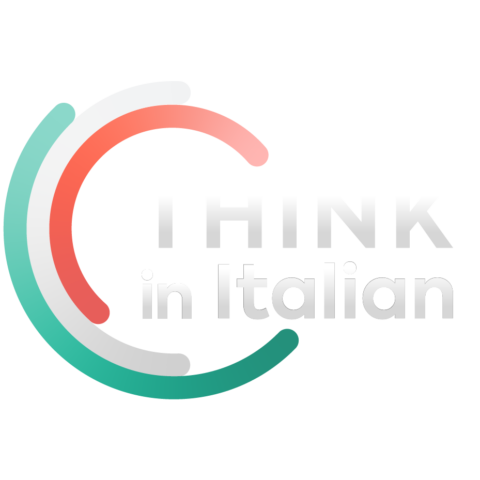 Stop reading, start speaking
Stop translating in your head and start speaking Italian for real with the only audio course that prompt you to speak.
The temptation to set off fireworks on one apartment balcony proved too strong for one group, and the fireworks set their apartment on fire.
The TV news is full of incidents from around Italy at the moment.  There are also, understandably, calls to have the Italian penchant for making big bangs curbed, as there always seem to be at this time of year.  The protests, however, seem to fizzle out with the memory of the New Year's celebrations towards the end of January.  It'll be massacre as usual this time next year.
Things are Better than the Good Old Days
Apparently not too long ago, when my other half was a child (she's around 40ish), Italians took the 'out with the old and in with the new' thing a little too literally at this time of year.
Would you believe that televisions, washing machines, and even settees used to be hurled off balconies at the stroke of midnight.
Even in Italy this practice was seen as being a wee bit over the top, and it was stopped.  Not before one or two unfortunates where hit by discarded washing machines, fridges and the like though.
Yours Truly is Nursing Slight Injuries
Yes, I have to admit it, I too rather like making large bangs and was out with a likeminded friend shaking up the neighbourhood with bangers which resembled grenades.  Then there were the firecrackers from China which were responsible for the three minor burns on my two thumbs and one finger.  Oops.
I showed my son my wounds, which hurt a bit, and hope that this will put him off a little, even though this is unlikely.  Most Italian cities on the run up the Christmas are full of ten year olds running around setting off things which go bang.  My son has 5 years to go.
TV Awareness Campaigns
With all the mayhem caused by New Year celebrations in Italy you would expect to see ads on the TV telling people how dangerous these explosives can be.  Well there are such campaigns, but they do not seem to make a lot of difference, what with granddad and others blowing their hands off and the like.
To be honest it would be a good idea to ban the public sales of fireworks in Italy and to encourage Italians to head for organised displays, of which there was no shortage last night.
———————————————–
Aside from my singed fingers, I had a wonderful time last night, which I spent in the company of my family and some very good friends.
Have a Happy and safe New Year!