Well, Brexit is go. The outcome of the vote has shaken up Europe, if not the world, and this is just the beginning. How's the Brexit going to affect United Kingdom Expats in Italy? There are 64,986 UK nationals in Italy.
First, a little history. Before the Prodi government in Italy, Britons like me had to request a permesso di soggiorno – a residency permit. At the time, the request was little more than a formality as Italy could not refuse to issue fellow Europeans with this permit. Even so, getting one of these pieces of official paper involved filling in a form and a half day wait in official offices. After a week or so, if I remember well, the permit appeared but one had to go and pick it up. Then Mr Prodi came along.
Sensibly, Mr Prodi thought it was rather unnecessary to force European citizens to got through the process of applying for a document that couldn't be refused. The law was changed and expats in Italy like me no longer had to queue up for their residency permits. As well as the convenience value, the move probably saved Italy quite a bit of cash. That was then, this is now.
In around two years time, the United Kingdom may no longer be a fully paid up European Union member. What will expats in Italy have to do? Will we have to go back to queuing up for half a day?
The European Council on Foreign Relations has recently published a document entitled: How Brexit Could Hurt Expats – pdf file – from which the figure on the number of UK nationals in Italy comes. This is what the ECFR document says about Employment in Italy:
In Italy, the public employment authority has to verify that there are no suitable candidates from EU/EEA/EFTA member states that could fill advertised positions before recruiting candidates from elsewhere.

There is also an annual entry quota in Italy. The so-called "Flows Decree" determines how many third-country nationals may enter Italy for the purpose of employment. The decree takes into account a number of indicators such as the trend of employment and unemployment rates, as well as the number of non-EU foreign nationals registered as unemployed.
Will Italy Grant Residency Permits to United Kingdom Expats in Italy?
It may, but then again, it may not seeing as the "Flows Decree" may well be applied to Britons. If Italy does not grant residency or work permits, then expats like you or me could have big problems. Italy might be lenient, then again, it may have to tow the line dictated by the European Union.
Jean-Claude Juncker, the President of the European Commission, has made it quite clear that he wants a fast track 'divorce' between the UK and Europe. And the divorce won't be amicable. This may not bode well for expats in Italy.
There's also the issue of driving licences. Post Brexit, UK driving licences may no longer be valid in Italy and the conversion process may become more complex. Fancy retaking your driving test in Italy? It could happen.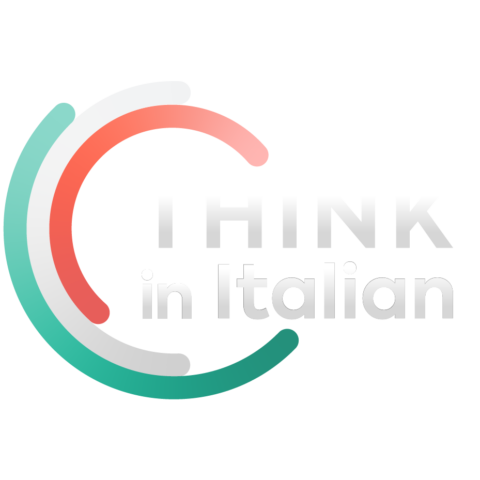 Stop reading, start speaking
Stop translating in your head and start speaking Italian for real with the only audio course that prompt you to speak.
How about pensions, taxes, healthcare, and all the other little things which were smoothed over a little because the UK was part of the European Union? For now, these are all unknowns.
On the subject of healthcare, this is worth bearing in mind:
Healthcare: British citizens would lose the right to the European Health Insurance card, which gives them immediate access to essential healthcare across the EU – for free in some countries, and for a reduced price in others. – European Council on Foreign Relations.
What the Options for Expats in Italy?
As UK expats in Italy, we have three options:
We can go back to the United Kingdom.
We can go to another country.
We can apply for Italian citizenship.
If one is not overly happy here, then returning to the United Kingdom might be an option. Then again, maybe some other European nation might want us before the Brexit becomes permanent.
Perhaps the easiest thing to do if you want to stay in Italy is to apply for Italian citizenship. The process is long and drawn out. It can take years for a decision to be made, and even then, it might not be the one you expected.
This Italy watcher is willing to bet that requests for Italian citizenship made now will not be processed until well after the United Kingdom has left the European Union.
If the application is successful, all well and good. If not, options 1 and 2 come back into play.
What's This Expat Going to Do?
After waiting until the post Brexit vote waters calm (if they do), he's going to consider option 3 but if that goes nowhere, it'll be option 1 – which could mean the breakup of my family. I may not be alone. I'll also have to bear in mind that I'm over 50 which means finding work in the United Kingdom probably would not be too easy.
If you are a United Kingdom citizen living in Italy, what are you going to do? Are you going to stay, or go?