From the 22 to the 25 May, Italians will go to the polls. From the furore already taking place here in Italy, one could be forgiven for thinking the nation is heading for general and not merely European elections. Campaigning is in full swing.
Right in the midst of it all is Italy's old warhorse and tax fraud convict Silvio Berlusconi who is doing his level best to occupy television studios and newspaper headlines in a bid to win votes for his Forza Italia party. As usual, Berlusconi is prepared to say just about anything and everything to keep himself in the public eye. While he himself cannot be elected owing to his conviction for tax fraud, this is not stopping him from campaigning hard and attacking all and sundry. Not everyone on the receiving end of a Berlusconi tongue lashing is Italian either. Indeed, he has turned his spotlight on the nation he would like everyone to believe is the cause of Italy's many woes.
Berlusconi Offends Germany
Last Saturday Berlusconi stirred up a hornet's nest by taking a swipe at one Martin Schultz, the German president of the European parliament. Referring to the last time he had offended Schultz in 2003, by calling him a concentration camp kapo, Berlusconi mentioned his spat with Scultz once more, adding, just for good measure, that for the Germans, concentration camps never existed. The comment caused outrage. Scultz accused Italy's ex-prime minister of spreading hate and told the EurActiv.de website Berlusconi is dividing Europe. German chancellor Merkel remained more or less silent on Berlusconi's words, though a representative of the German chancellor observed that his comments were so absurd they did not warrant any formal reaction. 
Why the direct attack on Scultz and Germany?
Pure electioneering on Berlusconi's part – he's after the anti-European vote and blaming Germany for Italy's current woes is quite fashionable in Italy. It is big bad Germany who's steering Europe and it was Germany who caused the European Union to gang up on poor little Italy. Moreover, and more important to Berlusconi, Germany pushed Europe to order Italy to depose, or that's what Berlusconi believes, or rather, what he wants everyone in Italy to believe. The supposed plot to kick him out has annoyed Berlusconi greatly, as did the time when Merkel and the then French president Sarkozy laughed at him during a press conference. Berlusconi wants his revenge and he also wants to grab Italy's headlines – he's succeeding too.
Saturday debacle, Sunday monologue
After the Saturday debacle, Berlusconi dominated a Sunday afternoon chat show on one of his own television channels with a party political monologue. He had his usual go at Italy's evil left and the evil left-leaning justice system too. Then he attempted to blacken the name of his one time successor, Angelino Alfano, and dropped in, just for good measure, his faithful young girlfriend Francesca Pasquale (who, rumor has it, may be bearing his child!) and Dudù his cuddly little dog.
On the political front, Berlusconi also stated that contrary to what he had been hinting, he was not about to drop support for Italy's government. A day or so before, the impression he gave was that his Italy reform pact with Prime Minister Renzi no longer existed. Perhaps the tanned media magnate paid heed to subsequent comments from Mr Renzi's people that Italy's government would proceed with or without the support of Berlusconi's Forza Italia party.
During his Sunday television appearance, another of Berlusconi's opponents, Beppe Grillo's 5 Star Movement came in for a hammering.
The Sunday afternoon programme which upon Berlusconi ranted was, in the opinion of Italian newspaper Il Fatto Quotidiano, clearly targeted at elderly voters.
You have to hand it to old Berlusconi, he identifies, and then homes in on niches where he believes he can find voters – niches which include the old, the anti-Europeans, dog lovers, and admirers of old gentlemen with young consorts.
The Berlusconi electioneering barrage did not end on Sunday either.
Pardon Berlusconi
On Monday Berlusconi was back on the small screen and took the opportunity to claim that Italy's President Napolitano was morally obliged to grant him a pardon for his tax evasion conviction, even if, and as Berlusconi admitted, no formal request for a pardon had ever been made. He also defended the co-founder of his Forza Italia party, one Marcello Dell'Utri who ran away from Italy on the eve of a court decision which may well have put him, Dell'Utri, behind bars. The poor man was being tortured, claimed Berlusconi of his long time political associate and supposed friend.
Of his own legal wrangles, and in particular his "monstrous" conviction for tax fraud, Berlusconi claimed he is and always has been innocent despite the findings of three levels of Italian justice. In his eyes, he was framed. Berlusconi commented that he was more than happy to serve his four hour a week helping the elderly community service punishment, which, he added, would have a boomerang effect. Instead of humiliating him, the punishment would show him in a good light. He did, however, admit to feeling a sense of indignation at the punishment as he is someone who has spent 20 years fighting for liberty in Italy.
While Berlusconi was conducting his 20 year fight for freedom, Italy's economy was going to the dogs. Corruption and organized crime levels, on the other hand, reached new heights.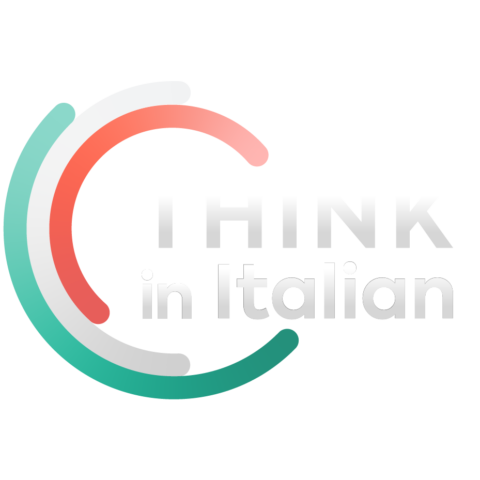 Stop reading, start speaking
Stop translating in your head and start speaking Italian for real with the only audio course that prompt you to speak.
The Grillo Sect
So far, Tuesday's wild claims from Berlusconi are that Beppe Grillo and his movement are no more than a Hitler and Stalin-like sect, and that his tax fraud conviction was a coup d'état.
Yes, the Berlusconi show is back in full flow. If nothing else, one has to admire his energy – he's knocking on 80!
Next up in Italy's European Election spectacle is Mr Beppe Grillo, the fiery leader of the anti-establishment 5 Star Movement.
Grillo Power
An energetic, though slightly younger character, Beppe Grillo, 65, who like Berlusconi cannot be elected, has also been campaigning extremely hard. The ex-comic is touring Italy's piazzas and railing at Italy's establishment, as usual.
In Grillo's sights are Italy's conniving and corrupt political class and the nation's dictatorial president Napolitano who, in Grillo's eyes, is doing his level best to keep the political old guard afloat while paying scant regard to Italy's constitution. The current Italian premier Matteo Renzi, has, in the opinion of Grillo, been nominated solely to keep Italy's old guard and their friendly lobbies in power. Grillo, along with Berlusconi, is someone else who tends to blame Europe for Italy's ills. In fact, Grillo and Berlusconi appear to be in direct competition for the anti-Europe vote.
Italians, who are tiring of Berlusconi's repetitive rhetoric, are starting to listen to Grillo's message. His party has been making significant gains according to some opinion polls. Indeed, if the polls are to be believed, the 5 Star Movement is beginning to close in on Mr Renzi's Partito Democratico party. It is suspected that former Berlusconi voters may well be considering placing crosses against the names of Grillo's movement's European election candidates, as indeed are disillusioned PD voters. The number of Italians who most probably won't vote at all appears to be on the rise as well.
Renzi the Would be Reformer
While Grillo wants to rip the rotten heart out of Italy's political system (which may not be such a bad thing – AR), the other major star in Italy's European Election show is the nation's unelected Prime Minister, Matteo Renzi. If his PD party performs well in Europe, this will mean that the reform programme Mr Renzi is persuing is acceptable to Italians.
There are signs, though, that the Renzi reforms are not going to be a far reaching as Italy's prime minister has been claiming and, on top of this, Mr Renzi, despite claiming he's something new and fresh, has been dishing out positions in state controlled companies to Italy's usual crowd of power mongers. This has not escaped the attention of the 5 Star Movement who have wasted no time at all in pointing out that Mr Renzi is not quite as new as he claims he is. Then there's opposition from within Mr Renzi's own party which is working hard to block certain reforms, such as the proposed facelift or semi-abolition of Italy's senate. Some in Italy are noticing that Mr Renzi's reforms are not as concrete as he is making them out to be. Take, for example, the abolition of Italy's provinces. No abolition has really taken place and probably never will do. What has happened is that Italy's provinces have become part of Italy's regional and local administrations. Savings are minimal.
Renzi Waits for Europe's OK
To counter dissent, keep himself afloat and to encourage Italians to vote for his own European Election candidates, Mr Renzi is buying votes by offering 10 million Italians an €80 a month tax rebate, or that's what he is hoping to do. At the moment, the proposed tax rebate, bonus, cut or whatever it can be called, is awaiting a rubber stamp from Europe.
Mr Renzi is going to find himself in huge trouble if Europe tells him Italy hasn't got the cash to fund the tax reduction – Italy claims it has, but still has to wait for Europe to confirm that the cash does indeed exist. That Italy requires Europe's approval gives the impression Italy is being run by Europe. If Europe says no to the €80 handouts, Mr Renzi's political opponents, Berlusconi and Grillo, will tear him to pieces and gain European election votes.
Although Renzi has not been campaigning quite as vociferously as Grillo and Berlusconi, he has managed to dominate Italy's airwaves. Italy's AGCOM communications watchdog recently criticized various television channels for devoting too much time to Mr Renzi and not enough time to other political leaders – Berlusconi was most unhappy with this situation. In Italy, the amount of air time the nation's politicians occupy is closely monitored.
There are still a few weeks to go before the European Elections and it's going to be a roller coster ride here in Italy. Expect all sorts of wild and weird comments from Berlusconi who is bound to spark controversy almost daily in an attempt to keep himself in Italy's headlines. Beppe Grillo will be shouting loud and hard too. Italy's Prime Minister Renzi will wade into the fray – but only if Europe says Italy can afford the reforms he is proposing and Europe may not.
If Mr Renzi's party performs poorly in the European Elections, calls for general elections in Italy will mount – only Italy is without a workable election law. What a mess.