Yes, in view of the political chaos in Italy at present, it might be hard to believe Italy can lead anybody, but in the field of equity crowdfunding, Italy is ahead of the game and is even on track to beat the innovative USA.
Italy's progress towards creating an equity crowdfunding law caught the attention of Forbes. The Forbes article, penned by David Drake, founder and chairman of LDJ Capital, a New York City private-equity firm, noted that while the US was dithering over the JOBS crowdfunding regulations, Italy wasn't.
"It seems very plausible that Italy will be the first country in the world to implement a new crowdfunding for equity law way ahead of the promising US law." – David Drake, chairman of LDJ Capital
(If you are not sure what equity crowdfunding is, there's a link a the bottom of this article to an explanation)
So, it is looking likely that Italy will beat the US to creating a law which should allow crowdfunding investment to give budding Italian businesses a helping hand.
In today's unstable economic climate, anything which will encourage new business startups and lead to the creation of new jobs, is to be welcomed. Italy, with around 200,000 graduates out of work, needs something like this very badly indeed.
The economy of the US is not overly healthy either, so it too could benefit from laws that help businesses find the funding they need to get off the ground and, hopefully, get idle brains into companies which can benefit from their talents. Italy has far too many unemployed brains, and other brains are simply leaving Italy for nations, such as the USA, which appreciate their skills more and are willing to pay a decent living wage too.
Small Businesses Can Grow Big
Equity crowdfunding can help small businesses – of which Italy has many – expand into much bigger enterprises. The benefits to Italy's economy and society would be potentially huge and could help Italy become, as I think it should, Europe's number one economy.
In the US as I write, is someone I know – Andrea Albanese, a social network and web marketing advisor who manages the largest Italian Marketing Association which has more than 9,800 social media member experts.
Albanese, Taking Italian Know How to the US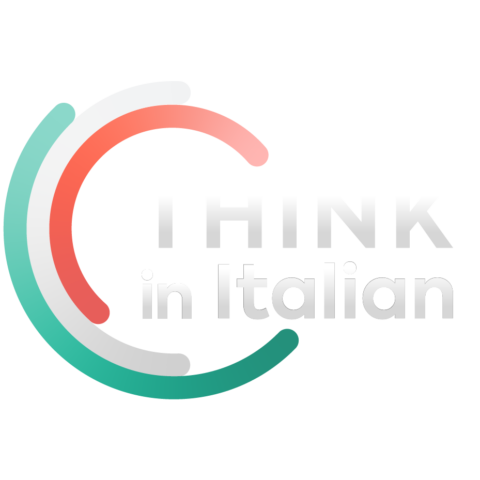 Stop reading, start speaking
Stop translating in your head and start speaking Italian for real with the only audio course that prompt you to speak.
Albanese, who is attending the crowdfund investor conference at the Innovative Investing Symposium 2013 in Boston this week, thinks Italy's progress in the area of equity crowdfunding regulation presents a valuable opportunity for Italy to take the lead. Italy, after all, does have a reputation for being able to create world-beating brands, so it could pass on its expertise in this field to others.
Crowdfunding, both in Italy and the US, could lead to the emergence of new global brands. And Italian know-how could help these brands establish themselves. The US could help Italy understand the benefits of meritocracy, so a forming a kind of partnership could be highly beneficial for both nations.
I'm meeting up with Andrea Albanese next week and will have a chat with him about his Boston experience and other things, such as  equity crowdfunding too. Albanese is a fan of Italy Chronicles.
A Good Italian Thing
Italy qualifies as being a Good Italian Thing for, potentially, beating the mighty US to the creation of equity crowdfunding law. If Italy does achieve this, it will be a world first.
Knowing how much Italians love creating businesses, such a law could go a long way towards getting Italy's stodgy economy back on track.
My fingers are crossed, I'm touching wood, and steel, in the hope Italy does beat the US!
Find out what equity crowdfunding is here:
Crowdfunding Expert Kendal Almerico: Understanding Equity Crowdfunding and the JOBs act
PS It's good to be able to write something positive about Italy for a change.