For this installment of my Interviews with designers, I will be chatting with Elisa Cirulli, an Italian interior designer based in the UK.
Elisa's work, as you will discover, has been nominated for an award.
Paolo: Elisa, briefly describe your design background and career?
Elisa: My passion for design goes all the way back to my childhood when I used to spend entire afternoons with my grandfather drawing houses and fussing about curtains to finish the windows. Unfortunately I was unable to follow the creative route until 2006 when once in England and in full time employment, I decided to cut my hours and go back to college and re-train as an interior designer. At the time Harrogate College was running some courses as part of the Leeds Met Uni.  It sounded like the perfect opportunity.
It was by pure chance as soon as I had completed my training I ended up working as an Interior Designer for Laura Ashley. I was with them from 2007 until 2009 when I finally decided it was time to try new avenues and start incorporating other brands in my schemes. I gave myself 6 months to put together a logo, website and stationary and on the 13th of January 2010 (exactly a year from when my granddad passed away) I registered Elisa Interiors.
P: What kind of projects do you take on?
Once I left Laura Ashley the obvious thing was to carry on working with Residential projects and carry on building my reputation within that sector. However, in the past year I've also moved into Education (I've redesigned the interiors of two local schools, Oatlands Junior and Harrogate Grammar School) and also worked at the refurbishment of a couple of Offices. Additional to that 2013 is going to see me busy moving into Hospitality and start working on the revamp of a Harrogate B&B.
P: As you are now based in the UK, what are your thoughts on comparing Italian design to British design?
E: I associate the Italian design to "Shape/Material" and "Craftsmanship" and the English to "Texture" and "Cosiness". The Italians like pushing the boundaries all the time, they love the game played by the combination of odd shapes and colour. I immediately think about Alessi when I say that…it's very iconic.
But what distinguishes the Italians is definitely the innate knowledge and confidence in associating the lot (shape, colour, material)…it's not genius, it's genetic!
The English style on the other hand is very much aimed at playing with layers and material in order to achieve that cosiness and warmth we need over the long winter months. I absolutely love the way the interiors of English homes have changed over the centuries. One thing they haven't lost is the abundance of patterns, shapes and textures all across the border, from the floor to the lamps, from walls to cushions.
P: You have been nominated for the November Northern Design awards with your entry for Maddy's room, which has many hints of Italian styling, is this something you consciously set out to achieve in your work?
E: Not really, I think is very much part of me.
I love colour, I'm totally addicted to it, not only makes a positive statement about yourself but it also makes your own home a happier place to be in.
I'm very rigorous when it comes down to 'quality', and 'uniqueness'. Those are the two things that pushed me to design the bespoke pieces of furniture for Maddy's room. Nothing out there really excited me so I was glad the client agreed with me when I suggested having the furniture made by one of my cabinet makers. I think my Italian background and upbringing are also very helpful when it comes down to visualising how each element will work within the designed scheme…it's a bless really!
P: Do you follow Italian design trends and if so, what areas of Italian design are you most optimistic about?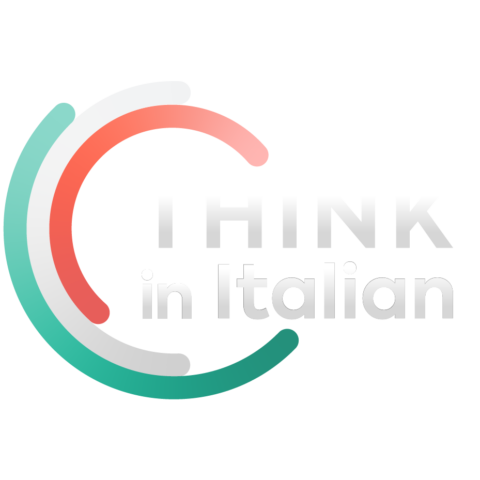 Stop reading, start speaking
Stop translating in your head and start speaking Italian for real with the only audio course that prompt you to speak.
E: I do, purely to see what is happening out there and for inspiration. So 'Brava Casa' for the modern interiors and 'Casa Chic' and 'Ristrutturare' (for which I write for) for the traditional and shabby chic look, are the 3 magazines I buy as soon as I land in Italy. I love the way the Italians use their creative spirit when experimenting with new materials and their determination to get to the end product without compromising on the original design and quality…that's what makes the Italian design 'avant-garde'.
P: What project/s are you most proud of?
E: Mmmmm, a very difficult question this one… I enjoyed all of them as they were so different from one another! Different clients, requirements, schemes, situations and all ended with fantastic friendships.
However the two maybe I'll remember for the rest of my life are definitely 'Inglehurst', a beautiful Victorian villa in Harrogate completely refurbished and ended with a newborn baby named Eliza; and definitely 'Maddy's Room' which has seen me short-listed for the Northern Design Award.
P: What advice would you offer to aspiring designers?
E: Don't think about fashion. People look at what's fashionable and then a year later they may not like it any more. The idea behind a good design is to create interiors that are not strictly speaking in fashion but something you can engage and feel comfortable with and keep for a long time.
P: What attributes does a good designer need in your opinion?
E: The ability to listen very carefully to what the client says, likes, wants and expects….if you are able to do that, you'll be able to truly interpret their requirements. By doing that no project will ever be the same whilst keeping your creativity growing.
P: Which contemporary designers do you admire?
E: I absolutely love working with Designers Guild, Sonia Rekiel and Kenzo…all of them have one thing in common: colour!
P: What do you hope to achieve for your company within the coming year?
E: I'm currently working on a couple of ideas…something to do with my own range of products.
P: What three things do you always carry with you?!
E: My make-up, my iPhone and my Flowerbomb!
P: Thanks, Elisa.
You can see more of Elisa's work on www.elisainteriors.com