Italy's parliament is slowly hammering out the details of new election rules. Today, the election law changes were voted through Italy's lower house. Now the details of what has come to be known as the Italicum electoral system in Italy will be examined by Italy's upper house, the senate.
If the senate approves the electoral reform law bill as is, it will pass into law. On the other hand, should the draft law be changed changed by Italy's senate, it will have to pass back down to Italy's lower house for further examination.
In this event the bill could be approved and then passed to Italy's president and signed into law. Should the lower house take a disliking to the senate amendments, the bill will return to the senate once more. The process will be repeated until both houses are happy with wording of the draft law.
The vote today was not without incident. Members of the 5 Star Movement held up posters of prime minister Matteo Renzi and ex-prime minister, convict and expelled senator, Silvio Berlusconi in protest at the pact between Renzi and Berlusconi on the details of the electoral law reform proposals. The details of the pact are not known and the 5 Star Movement suspect Renzi's electoral law reform may not be wholly democratic and that support from Berlusconi's Forza Italia party may be conditional upon protecting Berlusconi from prosecution and, possibly, prison.
Here is a brief summary of the main aspects of Italy's draft electoral law which will only be applicable to the election of politicians to Italy's lower house, the camera:
A majority premium of 15% to be awarded to winner, but only if one party or coalition earns itself 37% of all votes in the first round of elections.
Fixed lists of no more than 5 candidates. However, candidates can be included on lists for up to eight electoral districts. Then the total number of votes earned will be combined to decide whether the candidate is elected or not.
A run-off ballot system will be called into play if no party or coalition gains 37% votes during the first round of elections.
In the event of a run-off ballot, the winning party or coalition will be awarded 53% of all the seats in Italy's parliament giving the winners a clear majority. The non-winning parties will be awarded seats proportionally on the basis of the number of seats won.
Limitations to prevent smaller parties entering Italy's parliament. Coalitions will have to earn themselves 12% of votes to end up with seats in parliament. The parties in the coalitions will have to earn at least 4.5% of votes for them to gain seats. Individual parties will not be awarded seats unless they earn 8% of all votes.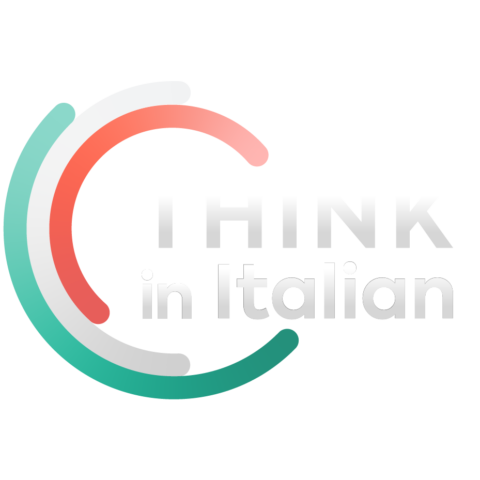 Stop reading, start speaking
Stop translating in your head and start speaking Italian for real with the only audio course that prompt you to speak.
Despite requests, parity of the sexes was rejected, as was a requirement for formal primaries to be introduced to determine candidates. A request for preference votes was not accepted either.
Italy's senate which may end up as a house made up of with regional presidents and other representative from local level politics in Italy. The new senators will not be paid any more than they receive for their positions in local government. The new senate will probably perform the same function as today in that it will discuss and approve new laws.
The reformulation of Italy's senate will be subject to additional debate which has yet to start. Changes to how Italy's senate functions will most likely require changes to Italy's constitution and this process will be long and complex. And Italy's serving senators won't be over the moon about voting themselves into extinction either.
While the draft electoral law is not perfect – allowing candidates to stand for up to eight separate seats at the same time, not permitting preference votes nor requiring primaries will allow Italy's political parties to continue to nominate more or less who they want. This, combined with the continual regurgitation less than skilful politicians, is largely what has got Italy into such trouble and is one of the reasons why large number of Italy voters are not longer voting.
Still, at least the electoral reform process is finally moving – that in itself is nothing short of a miracle.  As it stands at the moment, the proposed electoral reform should help Italy create stable governments, this too would be an advantage for a nation which seems to get through governments at the rate of one a year.
Let's see what happens in Italy's senate where Italy's prime minister's party does not have such a strong majority. Actually, prime minister Renzi has been facing opposition from within his very own party. Power games, as usual in Italy, are at full swing.