Italy's three main political factions really are throwing their hearts and souls into European election campaigning. A battle for the control of Italy is in progress. The combatants are Italy's old guard versus Beppe Grillo's anti-establishment 5 Star Movement.
On the battle field is Silvio Berlusconi and his Forza Italia party, an ally of Italy's Prime Minister Matteo Renzi. Their combined forces are attempting to fend off the 5 Star Movement's attacks. Berlusconi, who cannot stand for election, and Renzi, represent Italy's political old guard. Beppe Grillo's army, on the other hand, want to become Italy's "new guard". There are some indications his force may succeed too. A couple of opinion polls held just before a pre-election poll silence was imposed gave the 5 Star Movement a lead on its old guard rivals.
Destroy the Establishment, Shrieks Grillo
While Italian political commentary website PolisBlog does not regard either of the polls as entirely credible, this has not stopped Italy's Prime Minister from copying 5 Star Movement leader Beppe Grillo's tactics and taking to the piazzas of Italy to drum up support for his party. Renzi's attacks on the 5 Star Movement, hinting that its members are little more than buffoons, clearly demonstrate that the leader of Italy's old guard Democratic Party regards Beppe Grillo's movement as a serious threat. That this is the case is also shown by the huge crowds Beppe Grillo has been attracting to his European election campaign performances, during which he continues to lambast Italy's rotten old political guard. As well as giving Italy's establisment politicians a good tongue lashing, German Chancellor Angela Merkel has also borne the brunt of Grillo's attacks.
Grillo is Hitler, Claims Berlusconi
Silvio Berlusconi's anti-Grillo maneuvers have included comparing Beppe Grillo to none other than Adolf Hitler in an attempt to deter Italy's voters from placing crosses next to the names of 5 Star Movement Euro candidates. Grillo responded to Berlusconi's claims stating that he's "beyond Hitler". Whether such a claim will deter or attract votes is not yet clear.
Berlusconi has also claimed that the sole purpose of Beppe Grillo's movement is destruction. While this claim is supposed to dissuade Italians from supporting Grillo's people, it may have the opposite effect. Beppe Grillo is not wrong when he says Italy's political establishment needs rebuilding from its foundations upwards.
Only Fools and Losers Vote for Grillo, Claim Renzi and Berlusconi
Along with his partner Prime Minister Matteo Renzi, Silvio Berlusconi has intimated that anyone who votes for the 5 Star Movement is a fool and a loser.
Lurking behind the European elections is the question of the Euro. Grillo would like Italy to dump the Euro, whereas Renzi wants Italy to maintain it. Silvio Berlusconi who once wanted Italy to return to the pre-Euro Lira, is now towing Matteo Renzi's line pro-Euro line. Berlusconi's stance could change from one moment to the next though.
All three leaders have taken to Italy's television channels and chat shows to transmit their messages.
Who will Win the European Election Day?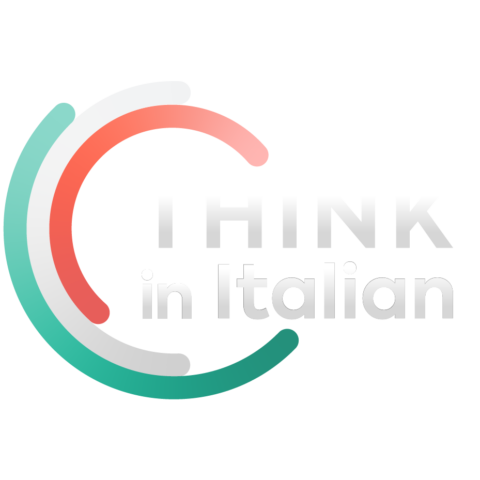 Stop reading, start speaking
Stop translating in your head and start speaking Italian for real with the only audio course that prompt you to speak.
Nobody seems to know. Italy's Prime Minister Renzi needs victory to legitimize his unelected government. Berlusconi wants to save his flagging political party from extinction, and Beppe Grillo wants to impose a new order on Italy.
While many Italians see the need for a new order, not all are convinced that Beppe Grillo is the best man for the job. Some wonder whether Grillo may be a new Mussolini, whereas others believe his claims that he wants to clean up Italy's clearly rotten political system. Amongst other things, recent arrests of both a Berlusconi and a Renzi man on do indicate that Italy's politics need cleaning up. The Milan Expo 2015 corruption scandal, which Beppe Grillo predicted would happen, is yet another indicator of how dysfunctional Italy's political system has become.
Traditional Democratic Party supporters, which Matteo Renzi now leads, won't be too happy about their supposedly left-leaning parties proximity to Silvio Berlusconi. Then there is the fact that while Matteo Renzi rose to power on promises of scrapping Italy's bad old political system, he's done little very little actually scrapping. Disillusioned Democratic Party voters may change sides and opt to give Grillo a chance.
Being Anti-Grillo May Backfire
Both Berlusconi and Renzi's claims that only fools would vote for Beppe Grillo's 5 Star Movement may backfire. Adding to Matteo Renzi's woes, aside from the arrest of one of his own party's members of parliament on charges of corruption and embezzlement, is that Italy's economy is still very much in the doldrums, as indicated by recent figures and by the number of businesses in Italy which are closing every day.
If Beppe Grillo's people do win the European election day, they will increase calls for national elections. Such calls will be strenuously resisted by Italy's political old guard, of that, you can be certain.
Not So Covert Anti-Grillo Spec Ops
Behind the scenes, the old guard is attempting to concoct an election law reform designed to sideline Beppe Grillo's movement. This, though, will not be easy if Grillo's movement performs well in the European elections.
In reality, the European election campaign forms part of a war for the control of Italy.