Becoming a teacher in Italy is a traumatic process.  After having spent 7 years or so completing one of Italy's 5 year degree courses, prospective teachers then need to do an accreditation course.
Our neighbour's daughter who has a degree in sociology, has not yet been able to find a permanent job.   Now she is looking into becoming a teacher in one of Italy's non-state Steiner/Waldorf educational institutions.  However, before she can begin work, she needs to do a three year part time course.  Fair enough.  Well, no, not that fair at all.
Awkward Timetable
In Milan to obtain the required accreditation, after having been accepted that is, applicants have to complete a three year course, or so it would appear.  The problem is that these courses are run at very strange times.  How about twice a week from 4:15 to 8:00 in the evening, over a three year period?
The odd timetable leads to another small question, which is: How is the trainee supposed to live over the next three years?  There are no social welfare payments from the Italian state to speak of, which means the logical thing to do is to seek work.
You can see it now.  "And so Ms X when are you available to start work?".  Reply, "Well, at any time really, but there is one thing I need to tell you.  For the next three years I can only work up to 3:30 on Tuesdays and Thursdays."
One imagines that most job interviews would end just about then and there, and Italian employers will not have any problem finding someone who does not need to leave work early twice a week for the next three years.
The thing that gets me is the timing of these courses.  Why from 4 in the afternoon to 8 in the evening?  Why not from 6pm to 10pm or something like that?
It is not only the Milan Steiner/Waldorf Federation training centres which have adopted such wacky timetables, take a look at the other centres listed on federation's teacher training page.  One or two offer slightly more friendly training course hours.  However one other minor point is that it does not appear to be that easy from the Steiner/Waldorf Federation web site to understand just what courses prospective teachers need to do.  Yes, I know you could phone or write, but this can be time consuming, whereas a well organised site would keep complex telephone enquiries to a minimum.
Awkward Websites
The Steiner/Waldorf Federation site, the web site of what is a highly regarded educator in Italy, is not that impressive.  Navigation is confusing and answers to simple questions such as 'Which teacher training courses do I need to take to become a teacher?', are just not easily answered.
Luckily though, there is another site: Rudolfsteiner.it, and those looking for teacher training should end up on this site thanks to Google.  I do hope so.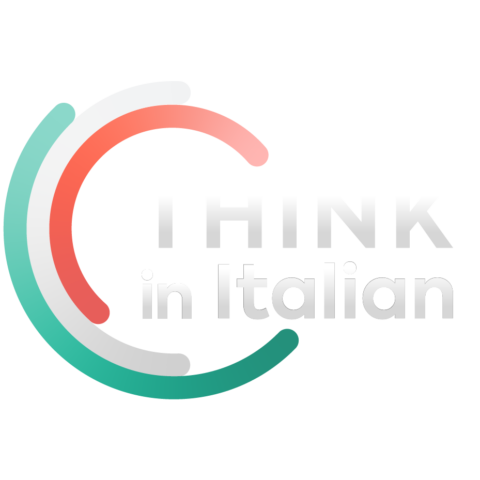 Stop reading, start speaking
Stop translating in your head and start speaking Italian for real with the only audio course that prompt you to speak.
On Rudolfsteiner.it there is a little more information on teacher training and it is more accessible, but even so, trying to find out just how long you need to spend training to become a Steiner accredited school teacher is not at all clear.  Three years? Five years?  Still, at least you can find out details of training courses, including costs and objectives.  The teacher training web site page could do with a 'home' link too.
Frequently Asked Questions?
Both sites would benefit from using a list of frequently asked questions – the famous FAQs.
It is surprising that such a well regarded educational institution has such dire web sites.  Certainly the sites would serve to put me off from having my child educated in the Steiner way, let alone enthusing me to become a teacher, especially in today's high-tech world.
Oh I know one could argue funding issues, but it is very easy to set up a presentable web site nowadays.  WordPress, which I use, is free and when mated with the right template can create highly presentable, professional looking sites in next to no time.  And WordPress comes in Italian too!
Do they Find Teachers?
As to how they find teachers, I have no idea.  Many potentially good teachers may well have been put off by the sheer inaccessibility of the information, but then Italians are used to negotiating a confusing system and put up with it.  They should not have to.
By the way, I'd love to know how many actually manage to complete these courses.
Poor Direction
What started off as a glance at an appalling teacher training timetable has ended up as an inspection of educator web sites.  This little trip was certainly an education for me.
The worst aspect is that once someone has worked his or her way through the training process, the 'reward' is a poorly paid job for a lifetime.  Heck they must be dedicated.
The state of the State Education System in Italy
Oh, and I won't mention trying to work within Italy's state education system.  If it were not enough that training timetables were odd, even after completing a course the chances of landing a place are most probably down to knowing people in the right places, otherwise youngsters don't stand a cats chance in hell of entering the system.
Let's hope that the reforms being pushed through do something to remedy the situation…
Read more about Italy's education system in my Facts about Italy's Education System post.