Saxon Henry interviews JoAnn Locktov about the book on Venice she co-authored: Dream of Venice.
Dream of Venice captures the mysterious allure of the ancient floating city with the evocative photography of Charles Christopher and the beguiling words of a diverse group of contemporary Venetophiles.
Amongst many others, the contemporary Venetophiles whose words attempt to capture the spirit of this beguiling Italian city include actors and directors who have worked on location in Venice including the legendary Woody Allen (Everybody Says I Love You), Linus Roache (The Wings of the Dove), and Julie Christie (Don't Look Now).
The interview:
Saxon Henry: Was your romance with Venice a quick flash or a slow burn?
JoAnn Locktov: Essentially both! Within the first moments of entering the Grand Canal I was smitten. It was that voluptuous, dizzying astonishment that something as beautiful as Venice existed. Over the years it has morphed into a slow burn, which I call familiarity breeds tenderness. But the power to awe still exists: it happens every time I walk into the Piazza.
SH: After you began reaching out to writers you wanted to feature between Dream of Venice's covers, at what point did you feel that thrill that the book really was going to be something special?
JL: I knew it when writers like you actually thanked us for the opportunity to write about Venice. I knew it when our contributors so generously entrusted us with their words. I knew it when Save Venice agreed to be the recipient of our donations. And I knew it when the photographs inspired Giampaolo Seguso to dream his poem.
SH: How did you manage to pare the imagery down to the number you did given how many powerful photographs Charles Christopher had of the town?
JL: It was very difficult. We wanted the photographs to create a synergy with the text and so once we received all the words, we had to find what we hoped would be the most interesting match. In the case of your poem or Roger Crowley's description of the San Giacomo clock, a specific photograph had inspired the words, and so for us it was happily one less decision to make!
SH: How did the Venetians respond to the book when you took your first copies to town last November?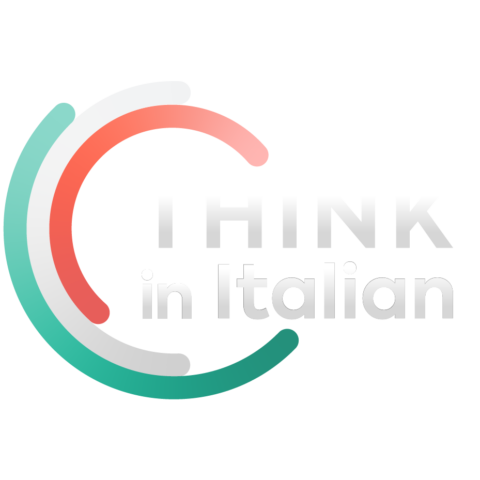 Stop reading, start speaking
Stop translating in your head and start speaking Italian for real with the only audio course that prompt you to speak.
JL: The book was received warmly. For me, the most significant response came from Iris Loredana, a wonderful Venetian blogger. In her review she explained what the book meant to her family:
"It took my family quite some time to turn the pages because they couldn't take their eyes off the cover…Finally, my grandmother summarized her impressions: 'this is the finest winter portrait of Venice I have ever seen' (but then she has seen quite a lot, she is 92 years old). She recognized at once these were the colors of winter – verde acqua on sunny days. Venetians can do that, concentrating on the picture they have in front of them and taking in its colors with all senses.
"Il libro più luminoso che ci sia – the most luminous book on Venice, has been my family's and friends' opinion. The audience included experienced local photographers, some have published photography and books on Venice themselves: You must have experienced and loved Venice to succeed in creating such a book … The result is, with this book you hold the keys to experiencing Venice with all five senses – and that's what Venetians love about his book."
I feel that if I could please a 92-year-old Venetian nonna, I have done my job well!
The complete review is here: Dream of Venice, the Guidebook to Taking in the Floating City with All Senses
SH: Did the process of creating the book change your point of view about Venice in any way?
JL: It did. I learned from our contributors, from their stories and their poetry about how Venice's history still races through the city's canals. From Charles, our photographer, I now look with deeper concentration at texture and patina, also at light and shadow. Venice can often be a cacophony of sounds but after producing the book, I am able to hear the silences, the spaces in between.
SH: What advice would you have for Americans, or any tourists for that matter, wanting to get to the heart of Venice?
JL: I recommend that you visit in the colder months, avoiding Carnevale in February. Plan on walking, and plan on wet weather. Eat the creatures of the lagoon and drink the wines of the Veneto. Have time to just wander. Getting lost is not so much an ambition for us tourists as it is an unavoidable luxury. Travel out to Torcello to see where it all began. Go to San Giorgio and look back upon Venice and you will be able to feel her majesty. Treat the city with as much respect as you would a cherished, brilliant and courageous nonna, and there is a good chance you will discover her heart.
Saxon Henry bio
Building upon her experience from over two decades as a design, architecture and travel journalist, and an author with multiple titles to her credit, Saxon Henry understands content creation from every angle. Her journalistic credits include The New York Times, The Wall Street Journal, Interior Design, Robb Report, Delta Sky and Architizer. Her books range from design and architecture titles, to serious nonfiction explorations. As a writer and poet, she celebrates that she lives in a time when legacies can be self-made. Saxon Henry's website
JoAnn Locktov bio
JoAnn Locktov is the founder of Bella Figura Communications, a public relations agency that specializes in design and architecture. She is the author of two books on contemporary mosaics and writes articles on Venetian artisans and exhibitions. Bella Figura Publications is her new imprint dedicated to publishing books on Venice. Dream of Venice is the first book in the series, the next will focus on architecture in Venice.

You can find Dream of Venice on Amazon.com, here: Dream of Venice