Sabina Guzzanti, an Italian comedian and political satirist, is behind the documentary film Draquila – L'Italia Che Trema – Italy Trembles.  At the Cannes Film Festival fringe, Guzzanti's film received a standing ovation.
Guzzanti's documentary examines what happened in the aftermath of the 2009 earthquake in the Abruzzo region of Italy.
Back home in Italy, Sandro Bondi, Italy's Culture Minister, boycotted Cannes on the grounds that Draqulia was, as he put it, a "propaganda" film, which insulted Italians and damaged Italy's image abroad.
No stranger to controversy, having almost been prosecuted for saying naughty things about the Pope, Guzzanti, on account of Draquila, has found herself once more in the spotlight.  Her film, on general release in Italy from May 7th, is apparently doing rather well in Italy's cinemas.  Of course, the only people going to see the film are anti-Berlusconi types.
In the eyes of the Berlusconi government, Sabina Guzzani is persona non grata.
What's all the fuss about?
The Abruzzo Earthquake – The Official Picture
For the Berlusconi government, and for Silvio Berlusconi himself, the relief operations in the wake of the Abruzzo earthquake were a crowning achievement, and demonstrated that Berlusconi is a man who gets things done.  He has a point, in that, for Italy, where some places are still waiting to be re-constructed after earthquakes which happened decades ago, the l'Aquila affair was handled with extraordinary rapidity.
Of those made homeless by the earthquake, 40,000 were soon housed in tent cities, with another 10,000 being quickly moved into hotels, many of which were along the coastline of the Italian region of Abruzzo in which the city of l'Aquila is to be found.
Replacement housing sprang up in record time, and was handed over to those made displaced by the quake.  The Italian government arranged for all Abruzzo residents to be exempted from the payment of taxes and arranged for mortgage payments to be put on hold too.
Italy's edition of the G8 show was moved to the city of l'Aquila to showcase the work done by the Berlusconi team.  Berlusconi himself made frequent trips to the quake hit area, and his visits always made prime time television.  Prior to the quake, Berlusconi's popularity had been flagging, but his handling of the crisis had his ratings soaring once more.
All in all, Berlusconi came over as being someone who could get things done, and, in the process, made Italy look surprisingly efficient.  For Berlusconi the cloud of dust left by the earthquake really had a silver lining.  It all seemed perfect.  Too perfect, perhaps.
Enter stage left, Sabina Guzzanti, who went down to Abruzzo after having heard a story of a disgruntled resident, and did some of her own digging through the rubble.  What she uncovered became the film Draquila.  Incidentally, the title of the film was chosen after Guzzanti asked for suggestions from the readers of her own blog – SabinaGuzzanti. (Which seems to have been hacked in some way – the Google.it search result showed this title when I searched for it: Adderall online. BUY ADDERALL TOP 100 USA pharmacy suggestions
Berlusconi and his men and women do not agree with Guzzanti's account of the Abruzzo situation, not one bit, and regard the film as being an affront to Italy and its people.
Sabina Guzzanti's Darker Side of the Earthquake
First of all, I have not seen the film, which is something I have in common with Italy's culture minister Bondi, apparently.  However, I have visited the Draquila website of the film and viewed a number of the clips there.  These clips are in Italian, and, do not have subtitles.  Two were interesting.
Public Meetings Restricted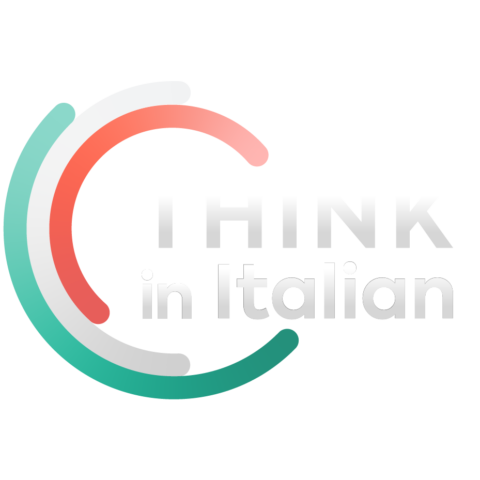 Stop reading, start speaking
Stop translating in your head and start speaking Italian for real with the only audio course that prompt you to speak.
In one clip Guzzanti interviewed a local official who stated that those made homeless after the quake had been effectively forbidden from holding public meetings.  'Effectively' is the key word here, in that to have held public meetings people would have required the approval of the head of a tent city, and the impression one obtains from the interview is that such permission may have been withheld.  The Italian constitution guarantees Italy's citizens the right of association.   It seems odd that such tight, seemingly anti-constitutional restrictions should have been placed on the holding of public meetings. Perhaps the reason for this is explained, or intimated, within the rest of the Draquila film.
Coffee and Coca Cola Virtually Banned
In another clip from Draquila, an MP from the centre-left Democratic Party explains that alcohol was forbidden from being served to the residents of the camps.  While this might not sound excessive, what is strange is that coffee and coca cola were forbidden drinks too.  This ban on 'stimulants' was apparently written into official guidelines which were supplied to the heads of all the tent camps.  You may read what you will into this mysterious rule.
In another scene from the same clip, a man explains that many rights of those displaced by the disaster were effectively removed.  The same person goes on to say word has it that the Abruzzo quake served as a dress rehearsal for the introduction of a totalitarian regime in Italy.  Wow, that is quite a claim.  The stuff of conspiracy theories, pure and simple.
On the subject of conspiracy theories, Guzzanti found it very odd that a tent set up by the opposition Democratic Party remained closed the whole time the relief works were being carried out.  Why?
Mysterious Sackings
Other inexplicable happenings were the firings of relief workers and journalists who attempted to criticise the way in which the aftermath of the earthquake was being managed.  Guzzanti's impression was that people were fired to keep them quiet.
In Guzzanti's eyes, what Berlusconi and his boys have been up to amounts to a serious threat to democracy in Italy.
Laughter in the Face of the Misfortune of Others
Then there was the telephone conversation which took place between two entrepreneurs, Francesco De Vito Piscicelli and Pierfrancesco Gagliardi shortly after the Abruzzo earthquake.  These two 'gentlemen' seemed to be strangely content that the disaster had occurred.  Perhaps because their companies were likely to be awarded lucrative construction contracts?  Not nice.
Civil Defence and Italy Event Organiser – all in one
Next up is the questionable way in which Italy's Civil Defence organisation has been given the power to manage funding for both relief operations, such as the one in Abruzzo, and large events, such as the G8 meeting in Italy last year. Italy's head of civil defence, Guido Bertolaso, a great chum of Silvio Berlusconi, has become caught up in a sex for favours scandal, and even offered to resign. Berlusconi rejected Bertolaso's resignation. This situation is noted by Guzzanti in her film ans she observes that the amount of public money spent on the relief operation seemed excessive.
Yet another aspect of the handling of the tragedy which Guzzanti finds distasteful, is the way in which Berlusconi used the disaster to up his popularity ratings. Really though, knowing Berlusconi, this is was to be expected, after all, picking up the pieces after a disaster is a great way for high level politicians to cover themselves in lots of golden light. And Silvio Berlusconi is no stranger to the power of the media.
I remember how the popularity ratings of Great Britain's former prime minister Margaret Thatcher soared as a result of her handling of the Falklands crisis way back in 1982. Other disasters have done wonders for the reputations of presidents and politicians too. Berlusconi simply, if not ethically, capitalised on the 'disaster-effect'.
I saw Sabina Guzzanti in a recent television interview, in which she appeared with a Berlusconi man.  Guzzanti, as someone else I know noticed, seemed rather nervous.  I hope she does not have an accident.
Investigations into how contracts for the Abruzzo reconstruction works and other public works contracts were awarded are still very much under-way.  One 'casualty' is Italy's infrastructure minister, Claudio Scajola, who was forced to resign to defend himself from allegations that he used slush funds to acquire a house in central Rome.
I think I'll go and see Draquila this weekend, then I'll be able to say whether I think it offends Italy.
Image credit for Abruzzo After the 2009 Earthquake: RaBoe/Wikipedia
Original image is here: http://commons.wikimedia.org/wiki/File:Abruzzo_2009_014_(RaBoe).jpg
License terms here: http://creativecommons.org/licenses/by-sa/3.0/de/legalcode