In the last year the Euro has collapsed from 1.40 to 1.12 against the US dollar. That's a 20% decline in how many dollars your Euro will buy.
Last week the Swiss central bank suddenly stopped buying Euros and let the cap on the Swiss Franc go. Overnight the value of the Euro dropped from 1.20 Swiss francs to 0.85. It has since recovered to parity but that represents a fall of 20% against the franc.
Figures released last week showed Eurozone inflation was negative for the first time in five years bringing fears of deflation and images of Japan's struggle over the last decade. If prices are falling, consumers will delay purchases and depress the economy further the argument goes.
Clearly the situation is a long way from satisfactory.
Frustrated and long suffering, the electors in Greece were on the point of turning to the anti-Euro Syriza party in last Sunday's elections. Syriza is committed to rejecting Greece's EU backed rescue and restructuring package and may take the country out of the Euro – the so-called Grexit.
Against this background the European Central Bank met last Thursday and agreed to an about face: The ECB will pump more than €1 trillion into financial markets over the next 18 months or so with the prospect of more if necessary.
Merkel policy is conveniently pro German.
Led by Italy's Mario Draghi the ECB has, since the crisis began, been strong-armed by Angela Merkel and the powerful German Bundesbank: this duo have long opposed German taxpayers bailing out profligate EU members and have enforced policies that demand austerity and thrift.
Until 3 years ago Merkel's strongest ally was France's Nikolas Sarkozy. They marched in lockstep and together with the Bundesbank were too strong to be opposed by other states. There would be no Eurobonds, there would be no Quantitative Easing.
It may be a harsh judgment but it is easy to connect the dots between Europe's largest economy and Eurozone policy. Germany, under the socialists, reformed its labour market a decade ago and is now, justifiably, reaping the benefits. It is a primarily export oriented economy and a weak Euro benefits Germany's huge manufacturing / export base. It is in Germany's interests, economically as well as politically, to support policy that entrenches Germany's position within Europe and advantages it against its trading partners.
Merkel Finally Losing her Grip on Euro Policy.
Merkel's influence began to weaken with the arrival of Francois Hollande who campaigned against austerity. Unfortunately for Europe the policies he implemented in France have exacerbated that country's, and Europe's, problems but the Merkel/Sarkozy nexus had been broken.
The rise of Matteo Renzi in Italy shifted the balance further away from Merkel. As head of the Eurozone's third largest economy, after Germany and France – the three together account for 50% of Eurozone GDP, Renzi promised meaningful reform but demanded budget flexibility. Not surprisingly, Renzi found support from other Eurozone leaders and seems to be winning that argument.
While Europe struggled under the yoke of austerity eyes were turning across the Atlantic where the Federal Reserve had been pumping 1 trillion US dollars a year into the economy through Quantitative Easing and the results were coming in. America's growth rate is healthy and increasing at 5% and unemployment has fallen to 5.6% – in stark contrast to Eurozone outcomes.
Even the United Kingdom has performed better than Europe, finding its own balance between reform and stimulus.
Draghi Changes sides – Champion of Southern Europe's Struggling Economies?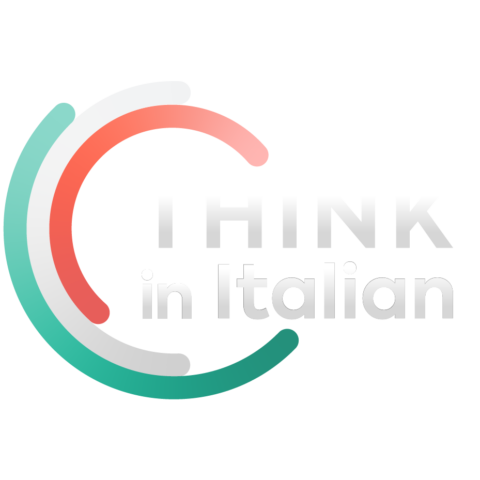 Stop reading, start speaking
Stop translating in your head and start speaking Italian for real with the only audio course that prompt you to speak.
To an observer's eye it seems that change is happening in Europe. Too many nation states have had enough of German driven austerity that has delivered no growth, high unemployment and now the threat of deflation. Last week's ECB meeting saw the split between Merkel and Draghi over monetary policy. Hopefully, a re-alignment will not be too late.
Insiders say Draghi won a majority at the ECB for his program of QE in the face of German opposition. The message is clear – Europe has had enough of Germany's economic leadership that is seen to have failed. Draghi has finally been convinced to change sides and support the Eurozone's struggling economies against the German behemoth.
It was feared the ECB decision would be another too-little-too-late solution but the €1 trillion decision has been seen by commentators as a bazooka. Time will tell. The objective is to achieve an inflation rate of 2%, create activity and support growth. However, pressure for structural reform will not go away. France and Italy still desperately need to pursue internal structural reform even if it is difficult to link these policies to QE.
Whilst it seems Germany has been outgunned in this critical area of economic policy it is unlikely it will give up the fight. Rearguard action can be expected as Europe's largest economy struggles to protect is own best interests.
The negotiations with Greece will be critical: It is likely the desire to maintain the integrity of the Eurozone will be too strong and Greece will win concessions. This could ultimately be of benefit to other struggling economies.
Matteo Renzi may finally achieve the wiggle room he needs to kick start Italy's sclerotic economy but one thing is certain – nothing is going to happen quickly. It will not be until after the next election that Renzi can look to a governing majority and a clear run at the reforms Italy desperately needs.
But the odds are finally shifting in Italy's favour.
By Ex-Australian Politician in Tuscany Stephen Lusher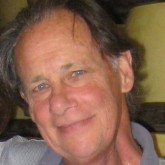 Stephen Lusher served five terms in the Australian Federal Parliament. He worked around the fringes of politics before setting up Lush on Bondi, a trendy bar on Sydney's Bondi Beach.
Frequent trips to Italy led to an inevitable love affair with Tuscany. He and his wife Cathy sold up in Sydney and purchased Il Mulinaccio in 2008.
Within two months of moving to the Chianti Hills he was diagnosed with throat cancer. The experience led to him re-focusing his life and priorities. After a few uncomfortable years he thinks he has it beaten.
Stephen's interests include wine, food, history, culture and travel. He struggles with the Italian language and indulges himself in some occasional writing.