While it may not be immediately obvious, the victory of Donald Trump in the USA's presidential elections is likely to affect Italy.
As you may know, on December 4th, 2016, Italy is holding a referendum on reforms to its constitution. Without going into details of the reform, Italy's Prime Minister Matteo Renzi stated initially that if he loses the referendum, he'll resign. He's more or less gone back on this promise, though, or rather, he's trying to wheedle his way out of it. But if he loses, and this is starting to look increasingly likely, Mr Renzi may be encouraged to go.
Despite attempting to paint himself as something different, Italy's current premier has come to be regarded as being part of Italy's ruling elite, the very same people Mr Trump wants to push aside. Trump argued that America's elite is corrupt and many Italians think Italy's own ruling elite is just as, if not more, corrupt than America's.
Two factions in Italy believe they stand to gain from Donald Trump's election: the Five Star Movement and the Italian equivalent of Marie Le Pen's National Front, the Lega — formerly known as Lega Nord or the Northern League in English.
Both factions paint themselves as anti-elite, though only one genuinely is.
Voting Out Italy's Elite
Italians may believe that by voting 'No' in the upcoming referendum, they can push aside Italy's elite. By voting 'Yes', the power of Italy's elite may be reinforced. To prevent this from happening, Donald Trump's anti-elite victory may embolden certain Italians and convince them to vote against the reform. Well, that's one scenario.
Another reason for voting 'No' is to attempt to kick Mr Renzi out. Why should Italians want to do this? Well, Mr Renzi's performance has not exactly been sparking – a quick look at economic data makes this clear.
Moreover, amongst other things, Italy's left leaning voters do not like the way Mr Renzi's Jobs Act has reduced workers' rights. They have also noticed that while the supposedly left-leaning PD party is supposed to be worker-friendly, under Mr Renzi's leadership, it has been inching ever closer to Italy's employer-friendly right. A 'No' vote might end this swing.
Voting to Keep Italy's Elite
On the other hand, Donald Trump's surprise victory, could convince more Italians to vote 'Yes' in the December referendum. They might do this to ensure Italy does not fall into the hands of an equally frightening Trump-like character.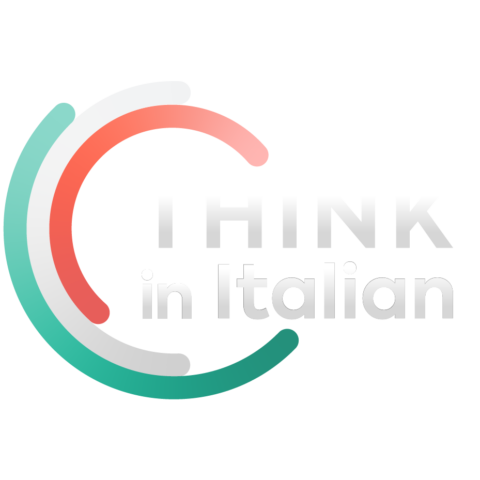 Stop reading, start speaking
Stop translating in your head and start speaking Italian for real with the only audio course that prompt you to speak.
Waiting in the wings is someone who Italy's ruling elite, both the left and right leaning factions, would love to label as Italy's Trump. That person is comedian Beppe Grillo whose anti-establishment Five Star Movement may well win power should elections be held. Keeping Grillo's people out of power is a good reason to vote 'Yes', or so Italy's establishment would like to have Italians believe.
Unlike Trump, though, the Five Star Movement is not as extreme. In the opinion of this Italy watcher, Italians may well vote 'No' in the upcoming referendum in the hope that elections are held. Opinion polls, for what they are worth, indicate that the 'No' vote will prevail and suggest that Five Star Movement would win a general election. And more than a few Italians would like to put their ruling elite out to pasture.
By the way, the Five Star Movement is pushing for a 'No' vote. It is doing so in the hope that elections will be called. Whether that will happen remains unclear and Italy's establishment-friendly president is more likely to form a technical government in the event that the water becomes too hot for Mr Renzi to stay in Italy's political bath.
Voting to Keep Berlusconi the Sequel at Bay
Actually, it's worth bearing in mind Italians have already had their own Trump – Silvio Berlusconi and, despite being given more than one chance, he proved to be a complete disaster for Italy.
Matteo Renzi has, to some extent, been compared to Silvio Berlusconi, so Italians may decide to vote 'No' in the referendum so they can eliminate their Trump stroke Berlusconi clone. A commonly held, though not entirely accurate, belief in Italy is that victory in Italy's referendum will hand Mr Renzi far too much power. Italians are uncomfortable with this – memories of Mussolini still linger.
Spurred on by Donald Trump's Victory – Italy's Rabid Right
Bolstered by Donald Trump's victory, as well as the Brexit vote, another faction that is pushing Italians to vote 'No' in the December referendum is the far right-wing leaning Lega.
Led by one Matteo Salvini, the Lega is hoping that Italy's right will sweep to power in much the same way as Marie Le Pen's right wing mob expects to do so in France.
While this is possible on paper, in practice, Italy's Lega is probably too closely associated with the Italian establishment for it to be considered as a palatable alternative to the Five Star Movement. Furthermore, one Silvio Berlusconi is a close ally of the Lega, so voting it into power would be tantamount to giving the destructive Mr Berlusconi yet another chance. By the way, Mr Berlusconi has his feet firmly planted in the 'No' camp. This may in itself be enough to convince some Italian's to vote 'Yes'.
Complicated, isn't it? What will happen? My prediction is that Italian's will vote 'No' in order to attempt to kick Mr Renzi out of power, spurred on by Donald Trump's victory. The 'No' voters will also be hoping that elections will be called, as indeed is Italy's right and the Five Star Movement.
December 4th, 2016 is going to be very interesting for Italy, if not the world.