What happens when a top Irish-Italian shoe designer called Paolo Borza concludes that his creative talents are somewhat limited by the amount of space offered by the average foot?
I'm sure this is the kind of question you've asked yourself many times before, but if, by chance, you have not, you may be interested to know that our ever-creative shoe designer Mr Borza has come up with a novel application of 'haute couture'  – a film called Doll.
Due to some clever pre-promotion via Facebook, YouTube and Flickr, Doll, I've been told by Borza himself, is becoming highly anticipated and may, if the full blown version gets made, achieve cult status. It could be just the movie to resurrect the glory days of Italian film making and take Italy into the kind of era which presented the world with the memorable and distinctive styles of Fellini and Sergio Leone, amongst others. If Doll were to find some Italian backers then that would bode well for its future and, possibly, for the future of Italy's film industry.
Borza already has the support of another Irish-Italian, lover of glamour and looking good – Virgina Macari. It was Macari who put me onto Borza's Doll project via a contact on Twitter. Twitter is an amazing world to inhabit – you do 'meet' the most interesting people there – without Twitter I would not have discovered Doll.
Doll – the Plot
With its hint of noir, Doll is a fairytale story of aging and rejuvenation. In very simple terms, Doll is the story of a faded beauty who takes a magic pill to restore her lost youth and beauty – I can't say much more because Borza is, rightly, keeping the plot details a closely guarded secret.
The now Rome, Italy based Borza made a pilot funded with his own money and the initial Doll short has been well received, especially when, both Borza and Virginia Macari told me, it was shown at the Italian "Cal'a Cinema" festival in Arbatax, Sardinia in late July 2010 and in the home town of Borza's parents, Casalattico which is in the same region as Rome.
Via an email exchange on Doll, Borza told me he'd love to see his film set in Rome.  Personally though, I think Venice at carnival time would make an appropriate setting for Doll. The over the top theatrical glamour which accompanies the Venice Carnival would suit the suggestive mood which comes across from the pilot trailer of Doll rather well. Take a look at it and see if you agree:
[youtube]http://www.youtube.com/watch?v=k7lK6WfPWKE[/youtube]
Virginia Macari who stars in the pilot trailer has got the pouty sexy good looks to add a suggestive little something to the film. After a chance meeting with Macari in the somewhat unglamorous setting of a supermarket, Borza decided he wanted Macari to be his leading lady and she loved the idea.
Doll – the Lovechild of Fellini and Dolce and Gabbana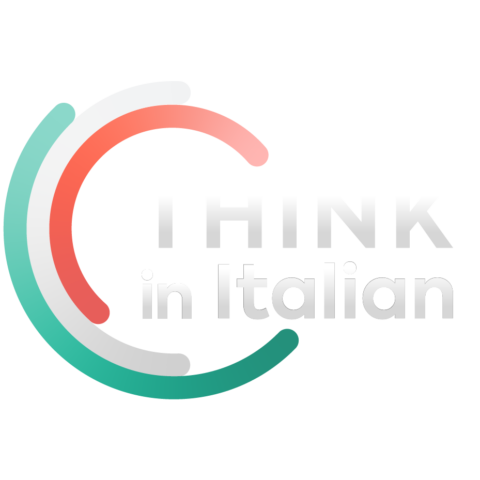 Stop reading, start speaking
Stop translating in your head and start speaking Italian for real with the only audio course that prompt you to speak.
Doll could well turn out to be a sort of sophisticated lovechild of Fellini and one of those stylised, colourful Dolce and Gabbana ads.  The scenery for all this noir high camp could be provided by Versace set designers and the net result could well turn out to be a stylish mix of colour and glamour – the sort of thing Cecil B DeMille would have been proud of. Throw into this heady mix costumes and footwear provided by contemporary Italian designers and you have something which could well be visually spectacular.  In other words, Doll has most of the ingredients for a great retro-style movie, and its easy to see how it could earn itself cult status.  This film would be a boost for the Italian film industry, the labours of which have been somewhat lacking in sparkle recently.
Here are some suitably glamorous stills from Doll by Irish (not Italian, as far as I know) photographer Biba Logan:
Trained in Film Direction by Giancarlo Costanzi
Yes, but Borza is a shoe designer, not a film director, you may observe, and in part, you would be right.  However, you should know that Paolo Borza did take a film directing course in Rome with the late and well respected Italian maestro Giancarlo Costanzi – the founder of cinema schools in both Rome and Naples. As you will have seen from the YouTube short, Borza seems to have learned his film directing lessons well.
To be born in mind is the fact that Borza isn't just any old shoe designer. At the age of 19, after moving from Dublin to Paris to study fashion design, he was working for none other than Thierry Mugler, an experience which threw the young Borza into a world of parting, photo shoots and mingling with the "Beau Monde".  He must have had a fine time during a period which may well have instilled his love of glamour and sowed the seeds for Doll.
No Ordinary Shoe Designer
Shoes designed by Paolo Borza found their way onto the feet of a quite a number of well known celebrities including the likes of Madonna, Grace Jones, and Diana Ross.  Even the late Lady Diana sported Borza's footwear. While I cannot be sure, I get the impression that the striking Grace Jones must have been one picky customer, so getting shoes onto her feet sounds as if it was a notable achievement, and speaks volumes for Borza's creative talents too.  Well, he has Italian blood, and Italians do tend to be the world's style leaders and trend setters, so his steps towards success were always on the cards. Italy has always remained in Paolo Borza's heart and at the ripe young age of 23, he moved back to his roots and set up shop as a freelance shoe designer in Rome.
As you might expect, the young designer who worked with Thierry Mugler did not have too much trouble finding work in Italy.  How about clients such as Sergio Rossi, Baldinini, Mario Valentino, Bruno Magli, Pancaldi, and Lerre to name but a few?  While life and work appears to have gone well for Borza back in the land of his origins; and it's good to read about an Italian returning to Italy these days; he still had a dream.  One could say that he had outgrown his own shoes in that he harboured an ambition to create something bigger, something to really push his creativity to new limits and encapsulate the world of haute couture on film.
So far alas, Borza has not landed all the finance he needs, but he is in talks with producers. Our shaky global economic climate won't be helping things finance-wise for Doll, I suspect. Potentially the film could help promote the 'made in Italy' brand and lift flagging crisis-hit Italian exports.
In many respects, Doll could turn out to be a classic example of Italy using its innate creativity to find an imaginative solution to solving some of Italy's economic problems.  After all, Italy is renown for its luxury goods and style and a movie like Doll is the antithesis of what Italy stands for, is it not?  Even Berlusconi would probably agree as he is certainly a lover of the good life.
Toy manufacturers might spot the odd merchandising opportunity too.
To keep up to date on Doll developments and news, or to contact Borza to discuss money issues, head for Poalo Borza's Doll website