Do you what?  Snooth!  Italy produces some great wines, lots of great wines.
Actually Italy produces such an enormous array of great wines that the choice is bewildering.
Enter Snooth.  Why, you may be wondering, would anybody want to Snooth?  Simple.  Snooth is a great place for wine enthusiasts, or for those who would like to know more about this noble drink.
This week's Food and Wine Friday is all about Snooth,  which is wonderful place where you can find lots of great information about Italy's ability to transform humble grapes into the drink which adds that special je ne sais quoi to a dinner party.  You will also find opinions too – not always from wine experts, but from wine drinkers like you and me.
By the way, in case you aren't sure 'Snooth' is pronounced like 'sleuth'.
Impress Italians With Snooth
Imagine you are on the point of entertaining a group of Italians.  You have the menu sorted out or maybe have engaged the services of a professional chef specialising in Italian cuisine such as Blog from Italy contributor Judith Greenwood.  However you have not yet identified the right wine.
In that case head for Snooth.
Imagine you are going to serve a veal based main course.  In which case simply pop the words veal and Italy into the Snooth search system.  You will then be presented with a selection of wines which sit well with veal.  Each wine will also have a rating, and, possibly, a drinker review.
Let's become a little more sophisticated.  To that dinner party, function or whatever I talked about before, you have invited Italians from a specific region of Italy.  In that case, try a search using something like: Veal, Italy, Piedmont, red.  Then select a good red, which goes with veal, and comes from the Piedmont region of Italy.
Just imagine how those Italians will be impressed.  Not only are you serving Italian wine, but you've managed to find some great plonk from their very own region.  That business deal is just about done!
Snooth Shopping
After having searched on Snooth, the next thing you may want to do is actually buy the wine you have chosen.  Oh heck, you may be whining: I'll have to order online and wait for a week for the stuff to turn up, and that's if there aren't breakages or worse, or the store is bound by some funny US restriction on sending wine by post.
Snooth to the rescue!  You see, not only will Snooth give you the low down on what is drinkable and what is not, but, if you register and provide your zip/post code, Snooth will also suggest where you can buy this wine from real life in- the-flesh shops and tell you the price.  Not only, there will also be a map to help you find the store.  What more could you ask for?
Aside from the overall concept, this is my favourite feature of Snooth – using an online system to make your offline life easier.  Indeedm, Snooth's store links allow you to have that interesting wine on your table in no time, and will help you find good wine stockists near to you too that perhaps you never knew about.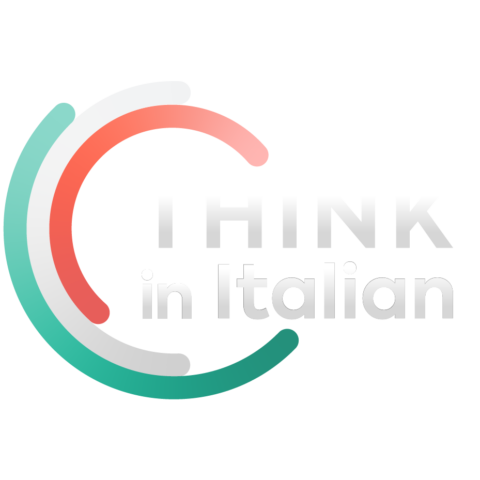 Stop reading, start speaking
Stop translating in your head and start speaking Italian for real with the only audio course that prompt you to speak.
Oh, and don't worry if you are not resident in the USA, Snooth has this covered too and is creating an ever expanding network of wine outlets all over the world.  You'll see prices in Dollars, GB Pounds, and Euros.
I Snooth
As soon as I found Snooth, saw mention of Italian wines, and then did a search on Italian wines, I felt I would be nuts not to register.   It's a friendly place too.
Soon after I registered with Snooth, I received a lovely little welcome message, in Italian and English, from Snooth's Italian wine sleuth, one Greg Dal Piaz.  He has been hunting down Italian wine producers and adding them to Snooth's already vast wine database.
Should you wish to see an example of one of Greg's informative reviews, then have a look at his Cascina Adelaide has landed article which talks about a wine producer from Piedmont in Italy.
I also ventured to ask in the Snooth forums whether a widget* for WordPress sites like this could be adapted to show only Italian wines.  Well, within a flash, Philip James who is the top Snooth, got back to me, saying, "No, but it's a good idea, so we'll look into it."  I was impressed, and hope to be able to display a selection of Italian wines here on Blog from Italy soon, courtesy of Snooth.
* a widget is a clever chunk of programming which allows people like me to show you things of interest
You Snooth
To help you get to know Snooth, I've added this Snooth search system to Blog from Italy:
You'll see the Snooth Quick Search system in the left hand column of this page, so give it a whirl.   Oh, and if you do actually purchase something, you'll me making a contribution towards the upkeep of Blog from Italy, so thanks in advance if you do.
For those who know about Italian wine, Snooth is a great place to display your knowledge, or perhaps politely disagree with the wine opinions of others who haunt the site. Don't know much about Italian wine, but would like to know more? Then Snooth is for you too.
We All Snooth Together
If we all Snooth together, we'll all discover the joy of wine, and find choosing the right wine much easier too.
So go on, hop on over to the site which is a fine blend of Google and Facebook, and Snooth away!
You'll find a forum in which to chat about all things wine there.  And if you happen to be in the wine trade, then Snooth can help you shift those bottles too.  It's a great idea which deserves to become very big in my not so humble opinion.
Oh, and I may just have added a new verb to the English language – to snooth!