Thistles?! Yes, artichokes are apparently a form of thistle, and they certainly have the prickly spines to prove it! Do not let your little ones near those recently acquired artichokes!
The thing is, artichokes are simply delicious. My Italian better half cooks these thistles in a very simple, but very tasty way.
If you would like to know how she manages to make artichokes taste so wonderful, then keep reading to discover her special artichoke recipe.
Enhance Artichokes with Garlic and Parsley
What you will need:
Globe artichokes of the type we find here in Italy seem to work fine.  Apparently Italians prefer artichokes from either Liguria, if you can find them, but the more common Sardinian artichokes are good too.
How many?  Two or three per person – depends how hungry you are!
Salt and pepper to taste.
Preparation time:  30 minutes or less.
Preparation:
First of all peel away the outer two or three layers of the artichokes – being careful to avoid those dastardly spines!
Once you've peeled away the layers, find a nice sharp knife and cut the stalk off the artichoke 'bud'.  Then with the same knife, and about a third of the way down the bud cut off the top most section and throw it away – you'll need a sharp knife to do this.  This will remove most of the spiny bits.  It is inevitable that some of the spiky spines will still lurk deep in the centre of the bud, though.
Wash the topped artichokes under cold running water.  Right, the artichokes are now ready for the next part.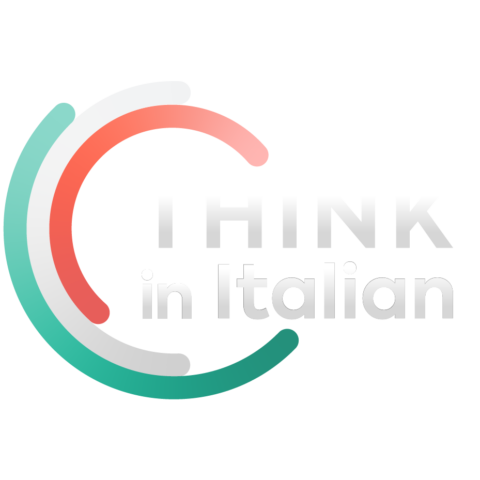 Stop reading, start speaking
Stop translating in your head and start speaking Italian for real with the only audio course that prompt you to speak.
Chop the parsley finely, then add it to the garlic paste. Add a little salt and pepper too.
Now, Cover the tops of the by now flat topped artichokes with a thinnish layer of the paste. If you love garlic, add more.  You can vary the amount of paste to suit your taste.
Next, take a pan and pour in water to a depth of about half a finger's width – a quarter of an inch or so.  Don't use too much water, the artichokes don't need to go for a swim!  The size of the pan you use depends on how many artichokes you are cooking, logically.
OK, you are now ready too cook the paste topped artichokes.
Pop them in the water, stalk section down, and cook on a low heat for about 20 minutes, possibly less.  Don't worry about the shallowness of the water; the artichokes will draw the water up into themselves and thus ensure they are well cooked.
Serve While Hot!
That's it!  Serve them while good and hot.  Eating is a wee bit messy, as you have to peel the layers away, and it is easier to do this with your fingers than with a knife and fork.  As you start to move towards the core, watch out for those little spines!  Oh, and don't forget the soft heart of the artichoke. It is delicious!
As to when to serve up this little treat, it's not a bad idea as a starter, especially if your guests are vegetarians – who like garlic.
I absolutely love artichokes cooked in this way.
I guess this simple dish qualifies as 'slow, fast food'! Artichokes are very tasty 'thistles' 🙂
———————
Photo Credits:
A Hearty Bowl of Roman Artichokes! – rfarmer on Flickr
Big thanks to you guys for using flexible licensing terms! (Like me!)