Silvio Berlusconi is now being formally investigated for interfering with the media in Italy.  Apparently, Berlusconi is particularly irked with one Michele Santoro, the presenter of a political talk show called AnnoZero.  It has to be said that Santoro and his team often probe into the seedier affairs of Italy's current, and controversial, prime minister.
Reports on the Mills case, plus assertions that Berlusconi is involved with the mafia rattled the tanned supremo's cage so much that he allegedly gave a television watchdog boss an ear bashing in an attempt to have Santoro's talk-show silenced.  Berlusconi's attempt, this time, failed, however previous attempts did bear fruit. The partiality of one of Italy's prime time news programmes, TG1, which goes out at 8 every evening on the RAI 1 Italian government controlled television channel, has been called into question.
The TG1 case involved the misreporting of the facts of the now internationally well known bribery case involving English lawyer, John Mills, and Italy's number one politician, Silvio Berlusconi.  On the day that the Mills case was brought to an end by a statute of limitations, the TG1 news reported that Mills had been absolved of all guilt.  This was not accurate.  The case fizzled out due to Italy's notoriously slow legal mechanisms which often brings cases to an inconclusive end.  It would have been more accurate to have reported that the case had been brought to an end by Italy's statutory limitation laws.  Such a report, however, would not have made Italy's master, Silvio Berlusconi look too good.
What may well have happened, but we will probably never know for sure, is that the right leaning Augusto Minzolini, the editor of the TG1 news programme concerned, received advice from upon high as to how to present the conclusion of the Mills' bribery case.  The advice was designed to ensure that someone, possibly Italy's prime minister, was bathed in a favourable light.  The TG1 case caught a fair amount of attention, but has not caused much of a stir, owning to the power someone exerts over Italy's television.
Reportedly, Berlusconi controls around 90% of Italy's media, a figure which, I think many will agree, is somewhat excessive for a serving prime minister in what is supposed to be a democracy.  Indeed, such a high level of control is not good for democracy.  Not good at all.  Now, though, the clever Mr Berlusconi, who is trying hard to gloss over recent, and embarrassing bungles regarding this weekend's regional elections, amongst other scandals, has been claiming that he is the democratic one, and that it is everybody else who is undemocratic.
Hang on a moment – but who is being investigated for trying to keep his opponents off air?
Why, Silvio Berlusconi, of course, that champion of democracy.
Indeed, talking of gagging the opposition and any televised criticism, it was the Berlusconi government who introduced a convenient little law which shut down all political talk-shows on Italian state television, and even, initially, all talk-shows on any television channel broadcasting in Italy.  Murdoch's Sky, and another private Italian national broadcaster, La7, had a word or two to say on this, and the gag was removed from the mouths of private broadcasters.  Despite the decision in favour of Sky and La7 , Italy's RAI channels, unsurprisingly decided that they would continue to respect the ban.  Had somebody been making a few telephone calls?
Of course, Berlusconi's own Mediaset channels decided to respect the ban, even though the Sky decision meant that technically they did not have to.
It is well known in Italy that governments can ensure Italy's state funded RAI television network only broadcasts the right information.  To an extent, Berlusconi has not been doing anything new, only his interference has been a little more direct.  And, he was allegedly caught on tape trying to ensure that programmes were taken off-air.
AnnoZero, the programme Berlusconi wanted to ban, moved for a night to the web.  All the usual AnnoZero faces were there, as well as a few others.  The web programme, which attracted a fair amount of attention, over 350,000 viewers, mentioned the Watergate affair, and how President Nixon had been forced to resign over compromising tape recordings.  Effectively, Santoro, the presenter of RaiPerUnaNotte – RAI for a Night – as the web broadcast was called, was intimating that Silvio Berlusconi should go.  The broadcast also suggested, indirectly, that Berlusconi was Mussolini mark two.  Some might agree with this observation when they hear that Berlusconi, during a political rally, declared that he wished to introduce legislation which will give him something close to absolute power.
Absolute Power
Another thing Berlusconi is openly angling for is tighter controls on wire-tapping in Italy.  The war cry is that tapping people's phones means that many will end up being spied upon in their own homes.  Well, this is not exactly true.  Some 20,000 Italians have their phones tapped annually.  Italy has a population of around 60 million, so only a tiny percentage of the population is being 'spied' upon.  As journalist Marco Travaglio observed during the RaiPerUnaNotte AnnoZero clone: How come Berlusconi tends to end up chatting to the wrong people?  After all, there are another 59.98 million Italians to chat to.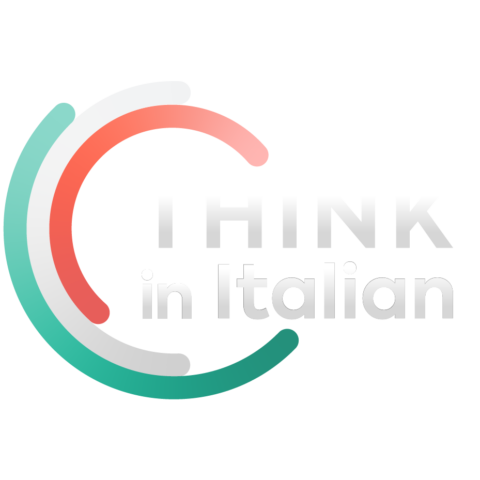 Stop reading, start speaking
Stop translating in your head and start speaking Italian for real with the only audio course that prompt you to speak.
The trouble is when you have the power, the opportunity to use it, and you live in a country where status is as important as style, wielding that power must be a temptation which is difficult to resist.  And this temptation has also been used on the Vatican.
Vatican Support
The Vatican, which is not supposed to interfere in Italian politics, voiced its support for Berlusconi in the week before the regional elections.  Indeed, just for good measure, Italian television was graced with images of Silvio Berlusconi in the company of a few cardinals.  One cardinal in particular, Bagnasco, called on Italians to vote against abortion. Guess what?  Berlusconi's party's official line is that it is against abortion.  How convenient that the kind cardinal should express an opinion on this very subject right on the eve elections in Italy.  More phone calls?
Honestly, watching goings on in Italy at the moment, one might confuse what are regional elections with a full blown national election.  To an extent though, these regional votes are as important as a national election, as the election results will demonstrate is just how tight a hold Silvio Berlusconi and his band have on Italy.  Italy's younger generations will also be watching what happens with interest.
Italy's Image Problem
A number of young Italians I've spoken to at the business school where I often find myself; people who've spent time in Spain and other countries; have insinuated that Silvio Berlusconi has been giving Italy, and Italians, a bad name.  Admitting they are Italian has been embarrassing, I have been told.  But Berlusconi and his cohorts do not give a hoot about what others think of Italy.  Is this a problem?
At the moment Italy's economy is starting to drag itself out of the international economic crisis, but jobs are still being lost, and levels of public debt are horrendously high.  The head of Italy's employers' federation, Emma Marcegaglia, who knows full well that Italy is still in a mess, has been making repeated calls for reform.  I'm sure Marcegaglia would admit to the importance of exports for Italy's economy.  However, Marcegaglia's voice of reason has, alas, fallen on deaf ears and has been virtually ignored by Italy's government, who seem to prefer passing laws to benefit the business interests of someone and his friends, as well as passing time partying with prostitutes, as opposed to passing legislation which will help Italy's flagging economy pick itself up.  Some would go further and claim that Berlusconi's government has introduced legislation which will perpetuate Italy's age-old organised crime problem.  Just ask the leader of Libera, an Italian anti-mafia association.  A source of mine tells me that Italy's official anti-mafia people are not overly happy with the way things are going in Italy either.  This does not bode well.
Want to Invest in Italy?
Let's look at this scandalous situation from the viewpoint of a foreign investor.  Italy's laws are horribly complex, its legal system is devilishly complex and snails-pace slow, corruption levels are rising, and in league with the Italian government is a political partly which is fairly openly xenophobic.  Legal system reforms are being proposed, but it is likely that such 'reforms' will merely serve to cripple the system, not render it more efficient.  This worrying situation might explain in part why foreign direct investment in Italy fell by an estimated 94% in 2008.  It is possible that foreign money is continuing to discount Italy as an investment opportunity and looking elsewhere.  As a consequence, jobs will not be created and Italy will continue to drift in the doldrums, ultimately ending up as a thinly veiled dictatorship.
Italy's disenchanted younger generations are already seriously considering looking outside of the country for work, which means these bright minds will not drive the change which the Living Museum so desperately needs.
It appears, sadly, that Berlusconi does not give one jot for Italy's youth.
For a supposedly democratic leader, Berlusconi does not really care about some sectors of Italy's population.  Maybe he wants the women to be escorts and the men to work for shady organisations?  And how come such a democratic leader feels that he needs to have a very own defence lawyer in his government?  Isn't this somewhat undemocratic? Does it not demonstrate that far from being a proponent of democracy, Berlusconi displays disdain for it?
The regional election results will mark a crucial turning point for Italy – for better, or for worse.
Further Reading and Viewing:
Ansa, 26 March 2010: Regional elections seen as test
Ansa, 25 March 2010: Berlusconi probe moves to Rome
RaiPerUnaNotte – Part 1 of 7 – well worth watching, as long as you can understand Italian.