Italy is incredibly photogenic, and really is a photographer's delight. This is something I know about being a keen amateur photographer myself. However, if you want a camera to create really memorable photographs of Italy from which you can create framed prints to hang on your wall, you could do with a digital SLR.
Why a digital SLR camera and not a smaller more compact point and shoot? A good question and the answer lies in the technology – digital SLRs are physically bigger than their smaller point and shoot cousins as they have a bigger image sensor. This, in very simple terms, means that the images a digital SLR produces is generally better quality than those produced by smaller point and shoot cameras which have to fit more pixels on a tiny image sensor and can suffer from 'noisy' images, especially at high ISO settings and in low light.
Another reason to delve into the world of the digital SLR camera is flexibility. You can often tinker with the settings of a digital SLR to your hearts content, but the lower level camera models also allow users to operate them in a similar way to a point and shoot camera – but if you end up using your digital SLR in this way, you are missing out on the joys of owing one of these incredible digital cameras and you will be unlikely to get the best out of your camera.
Another advantage of digital SLRs is that when you couple them with a good lens, and after you have got to know the camera and aspects of photography like the joys of depth of field, you can literally create images which are good enough to sell, whether they are portraits, landscapes, panoramas, close ups, architecture or still life.
Nowadays, digital SLR cameras are so good that you don't need a phenomenally expensive one to create enchanting photographs – but, and I'll cover this later on and in more detail another time, you do need to invest a little in good quality lenses for your camera. This is especially true if you splash out on a so-called 'full frame' digital SLR camera which has an even bigger sensor and can often create exceptional images in low light conditions.
While full frame digital SLRs cameras are fantastic for creative photography, they are are often more complex and cost considerable amounts for than their smaller framed digital SLR camera half-brothers – meaning that unless you are very well heeled, or are already an experienced photographer, a full frame digital SLR is something to aim for if you are well and truly bitten by the photographic bug, which might well happen if you come to photogenic Italy.
So, if you are thinking of coming to Italy and are toying with the idea of getting into digital SLR photography – which is something I'd recommend, then here is a list of the best selling digital SLR cameras on Amazon.com and Amazon.co.uk.
Read the comments on the individual cameras, and note that while Nikon make great cameras, good quality lenses for Nikon cameras tend to cost more than those of their arch rival Canon – I have a Canon digital SLR camera – an EOS 40d – which is a lovely piece of photographic equipment, and even if it is an older model – if you can find one, and Amazon does sell second hand cameras, then you won't go far wrong. And an EOS 40d would make a fine first digital SLR camera – lovely build quality too.
Don't Buy A Digital SLR and Lens Kit
Please note that all the cameras listed below are the body only versions – which means they do not come with a lens.
Why the body only versions of these cameras? Because to really see what these cameras are capable of, you need a better quality lens than the one which is usually bundled in digital SLR camera plus lens kits. If the price of a lens scares you, then spend less on the camera body. A good lens has a lifespan which is much longer than that of any digital SLR camera because lens technology does not evolve anywhere near as fast as digital camera technology.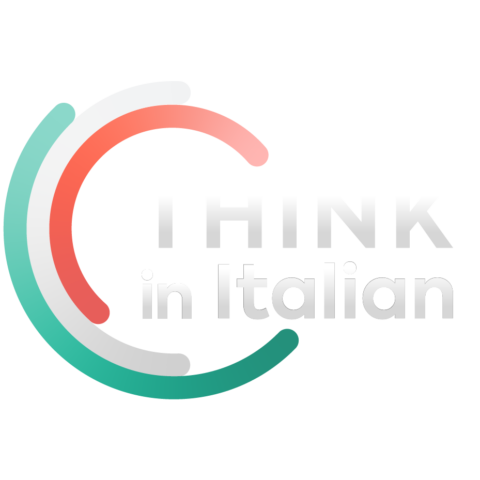 Stop reading, start speaking
Stop translating in your head and start speaking Italian for real with the only audio course that prompt you to speak.
To an extent, you should research the lens, and I've written a little on the subject below; note its price and then find a camera body which will keep you within budget. Of course, if the digital SLR camera body and the lens or lenses you want fall within the amount you can spend – fantastic!
On to the lists of digital SLR cameras for you to click through.
Top Ten Best Selling Digital SLR cameras on Amazon.com – bodies only with no lens
1. Canon EOS Rebel T2i 18 MP CMOS APS-C Digital SLR Camera with 3.0-Inch LCD (Body Only)

2. Nikon D3100 Digital SLR Camera Body

3. Canon EOS Rebel T1i 15.1 MP CMOS Digital SLR Camera with 3-Inch LCD (Body Only)

4. Canon EOS Rebel XS – Digital camera – SLR – 10.1 Mpix – body only – supported memory: SD, SDHC – black

5. Nikon D90 12.3MP Digital SLR Camera (Body Only)

6. Nikon D7000 16.2MP DX-Format CMOS Digital SLR with 3.0-Inch LCD (Body Only)

7. Canon EOS 7D 18 MP CMOS Digital SLR Camera with 3-inch LCD (Body Only)

8.Nikon D5000 12.3 MP DX Digital SLR Camera with 2.7-inch Vari-angle LCD (Body Only)

9. Canon EOS Rebel T2i 18 MP CMOS APS-C Digital SLR Camera with 3.0-Inch LCD (Body Only)

10. Canon EOS 60D 18 MP CMOS Digital SLR Camera with 3.0-Inch LCD (Body Only)
Top Ten Best Selling Digital SLR cameras on Amazon.com – bodies only with no lens – except Nikon D3100
1. Canon EOS 500D Digital SLR Camera (15.1 MP, 3.0 inch Clear View VGA LCD) Body Only

2. Canon EOS 550D Digital SLR Camera (Body Only)

3. Nikon D3100 18-55vr Kit

4. Canon EOS 1000D Body Only

5. Nikon D5000 – Digital camera – SLR – 12.3 Mpix – body only – supported memory: SD, SDHC

6. Canon EOS 60D Digital SLR Camera (Body Only)

7. Nikon D7000 Body Only

8. Nikon D90 Body Only

9. D3000 Digital SLR Camera body only

10. Canon EOS 7D Digital SLR Camera (Body Only)
To start using your digital SLR as soon as the battery is charged – remember to buy a memory card. You'll need at least 4GB of memory for digital SLRs with a 10 megapixel plus specification – and buying two memory cards is a good idea, as is buying high speed memory cards – especially if you are going to use the video capability which many digital SLRs have nowadays.
A spare battery is often a wise purchase too.
Lenses
Lenses? If you are new to digital SLR photography, try and pick up a lens which has an f rating of 4 or less – and the f rating should be fixed. If Nikon and Canon lens prices scare you – and some will unless you are a professional, then take a look at the lenses made by Tamron, Tokina and Sigma. Note that digital SLRs do not always come with systems to help you avoid camera shake – which often leads to blurry out of focus images. Some digital SLR lenses do have image stabilization systems, but they cost more.
As a general rule – keep your shutter speed to around 1/60th of a second – as this will keep your photographs sharp in most daylight situations. If your camera won't let you use 1/60 of a second, then increase the ISO setting to 400 or more. Note that at really high ISO settings – 800 and above, you may see some 'noise' in your images, especially when there is not much light or in the darker areas of your photographs. Generally though, digital SLRs are getting better and better at keeping noise under control.
Rule of thumb
If you would like to use your camera after the sun goes down, but a recent model, if not, get an older model of digital SLR.
For those new to photography with a digital SLR, I'd suggest a zoom lens in the 28mm to 75mm range with an f2.8 aperture.
Happy photographing! And if you do invest in a digital SLR and come to Italy – do let me, and all of us know where we can see your photographs of Italy.