While watching my favourite Italian documentary, the RAI Report series, I heard about one admirable and extraordinarily tenacious Italian business lady, Anna Dukic, whose Dukic Day Dream company produces an innovative device which substantially reduces the emission of noxious fumes from diesel engines.
Not only does the Dukic product reduce diesel engine emissions levels by up to 90%, it also increases engine efficiency and even reduces fuel consumption. Seems to work too – as two happy Dukic customers attested.
Dukic's cylindrical devices sound as if they should be fitted to vehicles in virtually all of Italy's smog ridden cities, however, this being Italy, and Italy being a wee bit slow on the uptake, not one city in Italy has tried Dukic's system. And Italy's government does not seem to want anyone to try it out either.
Actually, a device like this needs to be used in all cites and towns throughout the world, and on any and all vehicles using diesel.
Official Approval…Almost
It not as if the efficiency claims Dukic makes for her Three D systems are unproven either – her system was almost homologated after it was put through a series of expensive tests. For reasons unknown, the homologation never became official.
The stories of two very happy customers, as I mentioned before, backed up the claims for Dukic's device, and further tests carried out by the Report program itself confirmed its efficiency.
Why is the Dukic System not being Used in Italy?
Despite all the testing and happy customers, the Report documentary of last night intimated that there might be some political interference which is working to block the adoption of Dukic's Three D emissions reduction systems. Why? Not really clear, but it appears as though by adopting Dukic's system, someone who has friends in high places might end up losing money.
Such people don't seem to care about toxic PM10 levels which threaten the health of Italy's children who are virtually suffocating from all the fumes which make the air in cities like Milan and Turin dangerous.
Actually, I do have something of a vested interest, I admit.
My Vested Interest
While I'm not certain, I suspect that the health problems of our 8 year old son, who's now been in hospital more times than I can remember (including on his birthday and at Christmas), has had an attack of pneumonia and has been subjected to four operations – including one which lasted five hours, might have something to do with the rotten quality of the air in Milan. His problems relate to his ethmoid sinus area and he risked losing an eye, or worse. Thank you Mayor Moratti for not doing enough. At least Milan could have tested Anna Dukic's device.
If this device could help other parents avoid the worry and stress we've been put though over the last 6 years, then I'd be very happy indeed.
Brave Dukic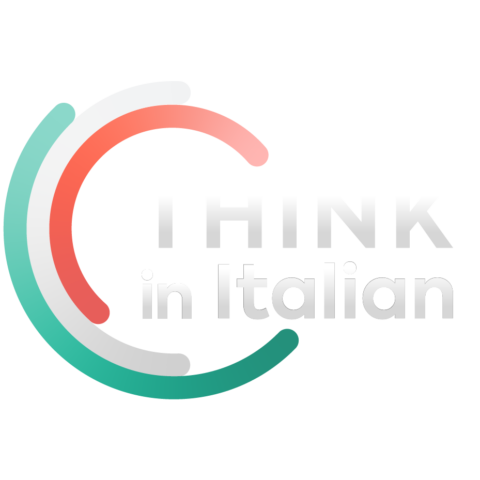 Stop reading, start speaking
Stop translating in your head and start speaking Italian for real with the only audio course that prompt you to speak.
Dukic herself has suffered debilitating health problems, but this has not stopped her from hammering away at the Italian establishment, up to an including chaining herself to railings in protest at the mysterious treatment she's continued to receive from Italy's ivory towers.
Why write about this?
Well, if Dukic cannot find customers for her devices in Italy, maybe she can find some beyond Italy's boundaries. Yes, I'd suggest independent testing be carried out, but if these devices work as claimed, and there seems to be concrete evidence that they do, then maybe some other polluted major city in Europe, or further afield (hello Mexico City), may like to fit diesel fueled cars and buses with these pollution reducing systems and put them to the test.
What needs to be done is to fit a number of these devices to all the vehicles in a medium sized town or city and then compare the before and after pollution levels. If this is done outside of Italy, and these devices do perform as advertised, then the Italian government is going to be left with egg on its face.
Calling Investors!
George Soros, Warren Buffet? Jeff Bezos? Or any other passing billionaire, for that matter: How about pumping a little investment into an Italian company whose products may help save the lives of children and others for many years to come. Asian nations might like to take a look too – they are becoming ever more motorized, and with cars and other transport comes health damaging levels of pollution.
Oh, and Dukic's devices have other applications too – they can be fitted the oil fired heating boilers to cut emissions levels.
More information on Anna Dukic's devices can be found, in English, here: Dukic Day Dream
The technology behind these devices has not been revealed – probably to keep others from copying them.

Here are some images of the Dukic emissions reducing devices themselves: Dukic Day Dream Pollution Reduction Devices
The Report documentary program with a transcript of the Anna Dukic feature – in Italian – more figures regarding the performance of the Dukic devices is given in the transcript.
Dukic qualifies as a good Italian person, and her company and her innovative emissions reducing product counts as another of BlogfromItaly's every growing list of Good Italian Things.
Dear reader – if you come across this post by chance, and like what you hear, then please help spread the word – Tweet it, Facebook it, email it and tell the people you meet on those polluted streets of your town or city about this innovative invention too. Let's get this device fully investigated and save children's lives!