For this edition of Italy Chronicles' regular interviews with Italian designers, resident Italian design commentator, Paolo Feroleto, interviewed Elisa Pardini, a young Italian architect/designer based in London who is working on some exciting projects, one of which has attracted plenty of favorable attention.
Elisa Pardini is the founder of Elips Design, and here's the conversation she had with Paolo:
Paolo:  Can you briefly describe your studio?
Elisa:  Elips Design is a design and research studio – an RIBA chartered practice – based in London.  Although the practice remains dedicated to the realization of buildings, it also operates in areas beyond the traditional boundaries of architecture, including semiotics, renewable energy, installations, product design and graphic design.
Paolo:  As you are now based in the UK, what are your thoughts on comparing Italian design and architecture to British design and architecture?
Elisa:  Comparing Italy and UK, the first thought is the lack of opportunities Italy offers, relating to both working for someone else, often as unpaid interns or being self employed.  We all know that Italy is a bit unconventional from this point of view and it is a real shame because I think Italian architects have beauty in their DNA due to growing up grow in beautiful cities and being surrounded by historical beauty.  I think it is something that makes a difference.
Paolo:  The DRI DRI gelato shop you designed for St. Martin's Lane has brought you much attention and a variety of press coverage.  Has this project helped you gain further exciting work?  If so, how?
Elisa:  Actually it didn't help me to get real other projects, but it did bring me plenty attention and press coverage.
Paolo:  What inspires your work?
Elisa:  Inspiration can come to me from everything. I am one of those people that can dream the idea for a project , it can come to me during a lunch break or during a walk. I spend a lot of time chatting with friends in a similar field to mine, I like the creative process that can happen within a team. One thing is certain, I never find the idea when i'm looking for it .
Paolo:  What projects are you currently working on?
Elisa:  I am working on an installation for the LFA2012, a refurbishment and extension of a house in Chelsea and a bit of interior design at a house in St. John's Wood.

Soon, I will be starting a couple of little projects in Argentina, Mendoza, two little gems I hope! I can't say more for the moment… watch this space!
Paolo: What project/s are you most proud of?
Elisa:  Well, the Dri Dri project had an incredible response of which I didn't expect at all.

I am particularly proud of the project for a Bodega in Argentina that I did a couple of years ago but that unfortunately stopped after the design phase due to lack of funding.
Paolo: What advice would you give to aspiring architects/designers?
Elisa: If they are Italian, I'm afraid I would advise them to leave Italy, travel, find the right city.  In the rest of the world architecture is what is makes a city and what can influence people in general life.  Being optimistic, I would say to get ready to work hard.  I definitely would suggest first working in a larger firm just for the experience, to gain a better idea of how the industry works then at some point set up on your own.
Paolo: What attributes make a good architect/designer?
Elisa:  It is difficult and complex to define what is the higher quality of architecture and of an architect. Architecture should just 'work'. It should be sustainable as much as possible and it should be beautiful able to inspire and make people feel happy. That is what a good architect needs to have for me. I am a bit bored of all the cerebral things that are just a pleasure for those that do them.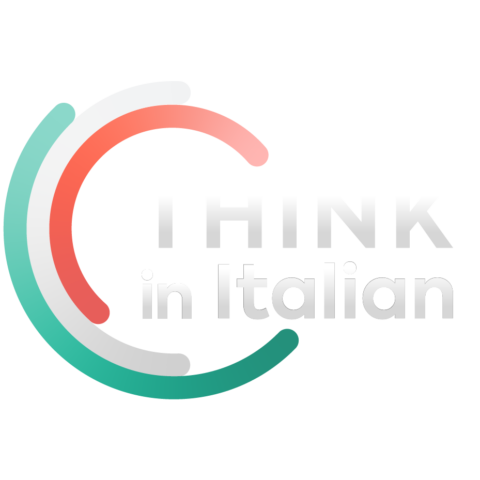 Stop reading, start speaking
Stop translating in your head and start speaking Italian for real with the only audio course that prompt you to speak.
Paolo: Which contemporary architect/designers do you admire?
Elisa:  I love Koolhas for his ironic and unconventional approach.  And I love SANAA for the aesthetic perfection they achieve.  And of course Herzog and De Meuron for their attention to detail in researching the materials they use on projects.
Paolo:  What areas of Italian architect/design are you most optimistic about?
Elisa:  As said before, I think Italians can see beauty instinctively.
Paolo:  What do you hope to achieve for your company within the coming year?
Elisa:  I hope to realize this installation for the LFA that I have in my mind even if it will be a real challenge! Also to continue working with exciting and challenging new clients.
Paolo:  What three things do you always carry with you?
Elisa:  iPhone, iPad and a smile!
To see more examples of Elisa's work, click here: www.elipsdesign.com
——-
About Paolo Feroleto
Designer of the ItalyChronicles.com logo, Paolo Feroleto Italy Chronicles' resident design hound who sniffs out all things relating to Italian design, as well as hunting down the odd designer for interviews.  He writes about the best of what he finds here on ItalyChronicles.com.
A designer of Italian origins, Paolo has over 13 years industry experience obtained from working in mixed discipline design studios in the UK and abroad.
Paolo has worked with a range of clients – from small independent retailers, to large blue chip companies. His projects have included building corporate identity, designing literature, creating stands for exhibitions, as well as devising graphics for retail outlets and websites. Examples from Paolo's portfolio can be found on his website, here: Four Design, where Paolo can also be contacted.
Paolo also teaches Graphic Design and develops creative discovery workshops for educational and professional environments.