Following a recent chat with design writer Michaela (www.pargy.co.uk) in which we discussed the Italian Futurist movement, I thought I would use this article to take a look at an iconic example of Italian design by Futurist member Fortunato Depero: the Campari Soda 'cone' bottle.
Depero expressed his creativity in many forms; as a writer, painter, sculptor and Graphic designer. 
His was a certain style that provoked many opinions from inside and outside of the Futurist movement of which I will discuss in a later article. For now I want to focus on the bottle and the Campari brand.

The Campari drink is an alcoholic aperitif which was the result of experimentation by Gaspare Campari.  Today it is still produced with the same ingredients of the original recipe which remain a secret known only to very few people in charge of the production process.
Campari is a mix of herbs, aromatic plants and fruit in alcohol and water; the drink itself is a bitter mix which was originally sold as a health tonic. T he company Campari began in Novara in 1860, with the first production plant opening in Sesto San Giovanni, now a suburb of Milan. It was from this plant that Campari began exporting the brand overseas.
In 1932 Campari introduced Campari with Soda which was bottled in Depero's distinctive shaped creation.
As a result of Gaspare Campari appreciating the benefits of collaborating with artists and designers, through the years, the involvement of various design movements led to the creation of classic poster designs and advertising campaigns for both Campari and Campari Soda.
More recently, Campari worked with artists for the company's 150th year anniversary celebration. This collaboration resulted in three designs for the campaign "the Campari Art labels".
The cone shaped bottle is a common sight in Italian cafés and restaurants. Campari drinks are either drunk as a quick aperitivo with snacks after work or used as a cocktail mixer.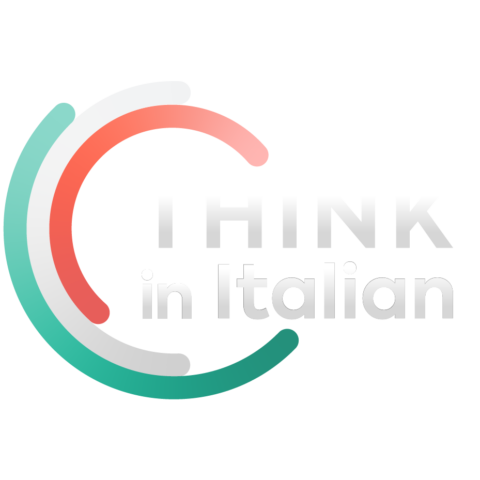 Stop reading, start speaking
Stop translating in your head and start speaking Italian for real with the only audio course that prompt you to speak.
The distinctive Campari bottle has inspired many designers to experiment with its look in various design disciplines. For example, in 2002, Raffaele Celentano designed the Campari pendant lamp for Ingo Maurer, a design which features ten Campari Soda bottles. Attached at their necks, the bottles fan out to produce an original form whilst the coloured drink makes the most of any light shining through.
More recently Campari have opened the 'Galleria Campari' in recognition of the contribution art and design has made to Campari's products over the years.  The Campari gallery offers visitors a historical time-line which traces design and shows its interaction with modern technology.
You can view more of the 'Galleria' here: Campari Gallery
About Paolo Feroleto
Designer of the ItalyChronicles.com logo, Paolo Feroleto is a design hound who sniffs out all things design and writes about the best of what he tracks down here on ItalyChronicles.com.
A designer of Italian origins, Paolo has over 13 years industry experience obtained from working in mixed discipline design studios in the UK and abroad.
Paolo has worked with a range of clients – from small independent retailers, to large blue chip companies. His projects have included building corporate identity, designing literature, creating stands for exhibitions, as well as devising graphics for retail outlets and websites. Examples from Paolo's portfolio can be found on his website, here: Four Design, where Paolo can also be contacted.
Paolo also teaches Graphic Design and develops creative discovery workshops for education and professional environments.
Currently based in the UK, Paolo like to spend his time travelling as much as possible.