After recent speculation, Italy's President Napolitano has now hinted that his mandate is coming to a, premature, end. In other words, he will resign soon; precisely when, remains unknown.
Even though the date of Napolitano's resignation is not known, the battle to find a suitable successor is already in full swing though a list of successors has yet to be officially drawn up. Former prime minister Silvio Berlusconi is angling for an Italian president who he regards as friendly, though whether he will get his way remains to be seen.
Reputedly Mr Berlusconi's support for the Matteo Renzi led coalition government's reforms will be strongly tied to the choice of the next president of Italy. Mr Berlusconi also wants to prevent electoral reform law from becoming effective to give him time to regain his ability to stand as a candidate. At present, owing to his tax fraud conviction, Silvio Berlusconi is unable to stand for a seat in Italy's parliament but he hopes to be able to change that.
What might dash Mr Berlusconi's hopes of resurrection is if premier Renzi calls elections. If this were to happen, Mr Berlusconi would stand little chance of winning and, to all intents and purposes, his political career, owing to his advanced age – he's 78 – would be effectively over.
In Machiavellian Italy, there's the possibility that a Berlusconi-friendly presidential candidate has already been agreed behind the scenes between Mr Renzi and Mr Berlusconi. All the huffing and puffing on Berlusconi's part could merely be theatrics. We shall see when the vote for Italy's new president takes place in Italy's parliament.
If Mr Berlusconi's Forza Italia and Mr Renzi's Partito Democratico parties vote in unison for one particular candidate, then the fact that an agreement had been reached beforehand will become evident. Several false starters may be presented before the definitive vote is made though.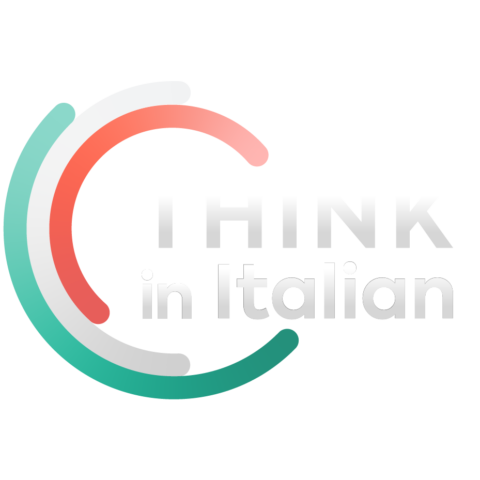 Stop reading, start speaking
Stop translating in your head and start speaking Italian for real with the only audio course that prompt you to speak.
Since writing this, it has come to light that Italy's Prime Minister Matteo Renzi does not think electing a new president of Italy will be any problem. A telling comment if ever there was one. One wonders whether Italy's new president has already been chosen in the same way as the winners of public tenders in Italy tend to be. This could also explain why Napolitano is about to hand in his resignation. One could, of course, just be suffering from an Italy-induced attack of paranoia. Maybe.
Arguably, perhaps, President Napolitano would not have resigned until a suitable replacement had been found. Something smells fishy.
We shall see, or smell, imminently. One shall hazard a guess as to the name of Italy's new president: Gianni Letta – a close Berlusconi associate and advisor and very much a member of Italy's political old guard. He has a few skeletons in his closet too, one strongly suspects. Letta was proposed as a presidential candidate by Silvo Berlusconi once before but lost. This time may be different. However, Matteo Renzi will have to propose a very convincing argument to the members of his party to persuade them to vote for Letta.
Another possibility is that Italy's new president may be someone who is within what looks to be the Tuscan-Florentine group of power brokers who appear to be in the process of taking over Italy.
Note that in Italy 'imminent' may not actually mean what the word implies and thus Mr Napolitano's resignation may not be as imminent as even he might hope.
Further reading: Choosing a New President for Italy – which includes a list of potential presidential candidates.