For services rendered my other half received a rather special Christmas hamper this year.  The hamper was crammed full of all sorts of Italian food goodies.  One such goody was something called Crutin.
Those in the know will tell you that Crutin is an Italian cheese with pieces of black truffe embedded in it.
The very same in-the-know people may also say that Crutin tastes very good.  Having now sampled said Crutin cheese, I have to say I agree.  It is very good.  Indeed, so good it was that I decided to write something more about it here.
Crutin not Crottin!
Crutin is made in the Piedmont region of Italy and should not be confused with the French cheese 'Crottin de Chavignol' which has a similar sounding name.  The French Crottin, which I've not tried, is made with goats milk, as is the Italian Crutin – which, aside from the names, may add to the confusion.  Crutin, the Italian cheese remember, also contains cow's milk, as well as crumbs of black truffle. French Crottin contains neither cows milk nor truffle. So now you know.
Funnily enough the French Crottin cheese has its very own Wikipedia entry in English – the Italian cheese Crutin though, does not.  A bit of a shame really, as it should have, and adding insult to injury, Google wants to change the word 'crutin' into 'curtin'!  France 1 Italy 0.
What does Crutin Go With?
The label which came with the Crutin says that it is a cheese which is best enjoyed with a full bodied red, such as Barolo or a Bararesco.  It is a full flavoured cheese, so pairing it with a good red will not do any harm at all.  The red I had with our Crutin was a heady Sicilian wine, which went down very well in the company of this fine cheese.
Crutin, though, is not simply a cheese to be sampled during the cheese course of a special meal, it can also be used for cooking, and the maker, Italian cheese specialist Beppino Occelli states that Crutin will go well with pasta and risottos.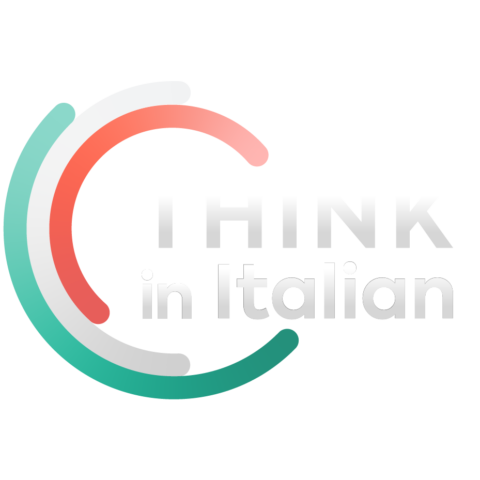 Stop reading, start speaking
Stop translating in your head and start speaking Italian for real with the only audio course that prompt you to speak.
Or how about this as a suggestion? Grate Crutin and mix it with butter.  The cheesy butter mix should then be spread on thick country bread.  It's probably delicious in this way.
Crutin is a cheese for all seasons, and is not something which solely accompanies hearty winter food, as it may be grated and sprinkled on salad dishes in warmer weather.
At the end of the day, cheese lovers like me will find that Crutin tastes just fine when nibbled all on its own, without the glamorous company of heady red wine or the like.
The Crutin Cost
Unless you happen to be rather well heeled, this not perhaps an everyday Italian cheese.  At around €17 for 300 grams, you'd probably call Crutin a cheese for special occasions.
Good things don't tend to come cheap, and this Crutin cheese is definitely good thing.  I know, I've tried it, and I want some more!
As for the other things in this Christmas hamper, well, more will be written about them soon.
Crutin cheese makers: Beppino Occelli – website in English.
Note to Joe, if you happens to pop by – this is yet another glorious Italian delicacy well worth sampling.