I seem to be hearing more and more about the conflict between the Darwin's theory of evolution and how the Bible describes the way in which we were created. And it has to be admitted that Darwin's ideas theoretically discredit the biblical version of how we came to be. Recently, for some reason that is not entirely clear to me, a newish bunch calling themselves intelligent-designers have come on to the scene, particularly in the US. This is very odd. Darwin wrote about his famous theory many years ago, but only relatively recently have the aforementioned and other similar American groups become all hot under the collar regarding his theories, which, I've discovered, are some of the least contested scientific theories in existence. Not a surprise – the theory of evolution seems to be eminently logical to this here non-scientist.
Having read a little more about the 'intelligent-design' movement, I've come to understand that while Darwin's work is a major target, this movement blames scientists in general for making the world such a materialistic place. A curious idea. Personally, I think if I were one of these itel-des fellows, and I wanted to identify the source of materialism, I'd take a good look at marketing men, well before having a go at poor scientists.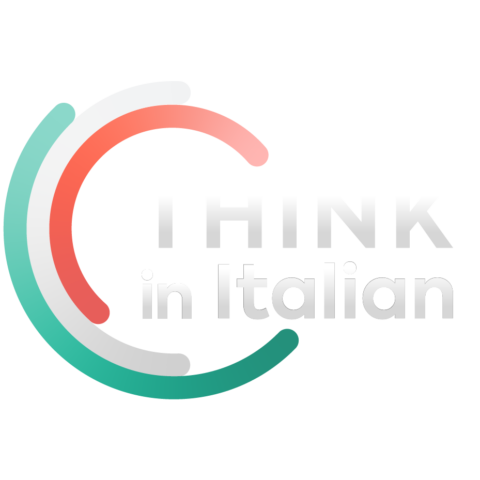 Stop reading, start speaking
Stop translating in your head and start speaking Italian for real with the only audio course that prompt you to speak.
In any event, Darwin or not, there still remains that great unanswered question, which is 'Who set the big bang off?' (Ok, sorry then you would ask 'Who created the being that set off the big bang? etc etc, ad infinitum. For the moment scientists cannot answer this, so everyone can continue to believe in a supreme being. There, religion is safe, and will be for a long time yet, I imagine. And it may be a good idea to remember that the bible was written by human beings, who are fallible and that this fallibility could be used to explain away a few aspects of the great book that do not agree with scientific points of view.
On the subject of imagination, I have this rather nutty idea that we form one of those huge self-developing empire-building type computer games. You may know what I'm on about. These game have little cities that grow almost automatically and all the little inhabitants do almost everything that 'real' people do. That we could form part of such a game is a frightening thought in some respects because it could mean that our supreme being is not much more than a spotty fourteen year old kid who does not get out much. This could, however, explain the mess that this world manages to get itself into. Not sure how the intelligent design bunch would deal with this scenario, though.