Dario Franceschini is the new leader of Italy's opposition Partito Democratico – Democratic Party.  Franceschini was recently voted in to the post after former leader, Walter Veltroni threw in the towel after his party's poor showing in local elections in Sardinia.
Kudos to Veltroni for having had the guts to stand down.  Italian politicians, in the main, are notoriously sticky, and very rarely do the decent thing and resign.
Berlusconi has recently quipped, in typically Berlusconiesque fashion, that he is getting used to having no plausible opposition.  The thing is, Berlusconi is dead right.
The question is now, 'Who the heck is this Dario Franceschini, and, more to the point, can he do anything to stem the steamroller which is Berlusconi's right wing party and allies?'.  Let's see.
Who is Dario Franceschini?
Well, for an Italian politician, he is reasonably young at 50 years of age.  He looks quite bright, and his bespectacled appearance gives him an intellectual, if slightly dull air. Actually, he reminds me of Romano Prodi, but I'm not sure if this is a good thing or not.  Like Prodi, Franceschini leans towards the left and seems to be a traditional socialist.
Ferrara born Franceschini has a degree in law, which is not a bad thing to have for a politician, after all, laws often determine the progress, or not, of a country. He has been a civil lawyer since 1985, and can appear before Italy's Supreme Court of Cassation.  He is also a qualified auditor, something which could prove quite useful to him as a potential prime minister of Italy.
Back in 1985, Franceschini had a book published which was entitled, "Il Partito Popolare a Ferrara. Cattolici, socialisti e fascisti nella terra di Grosoli e Don Minzoni" which in English is – "The People's Party in Ferrara.  Catholics, socialists and fascists in the land of Grosoli e Don Minzoni". From the title, possibly not the best of bedside reads, although it might help send one to sleep. And no, sorry, I have not read the book.  Franceschini has also written two novels.
Other things which this gentleman has done are be part of the board of statutory auditors of Italian energy giant ENI, in the three years after its privatisation.  Franceschini was also a member of Astrid, an association which studies how to reform public institutions and render them more innovative.  Additionally, he belongs to the Italian section of the Jacques Maritain International Institute.  The Jacques Maritain institute, which is a sort of cultural, socio-political and religious think tank, appears to be closely linked to Catholicism.  It may thus not be any surprise that Franceschini was also a member of the now defunct Democrazia Cristiana – Christian Democrats party back in the 1980s.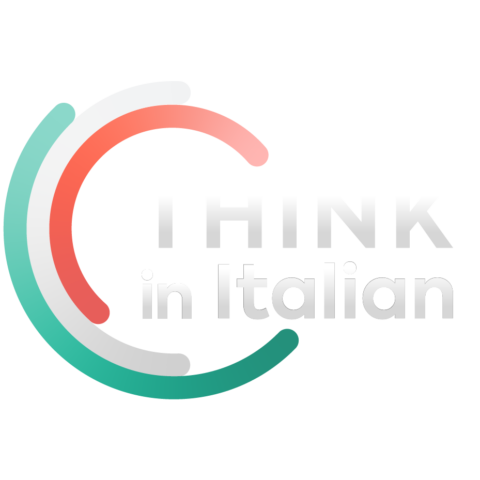 Stop reading, start speaking
Stop translating in your head and start speaking Italian for real with the only audio course that prompt you to speak.
This could be seen to be a little worrying, as it would indicate that Franceschini may pay more heed to the wishes of the Roman Catholic church than perhaps he ought.  Indeed, reading the Italian Wikipedia profile on this politician one is left with the impression that he is quite a devout Roman Catholic.  The Pope is probably pleased.
From Dario Franceschini's Personal Site
I've had a brief look though the interviews listed on this new leader's web site, and gleaned the following:
He appears to be in favour of Italy being part of Europe.
He disagrees with the current government's hard line towards immigration, and is a human rights exponent.
He seems to be concerned that Berlusconi is a threat to democracy in Italy.
He appears to have favoured the reduction in the number of political parties in Italy.
He wants to help the back bone of Italy's economy, small and medium sized businesses.
Has Franceschini achieved anything?
Apart from climbing the political ladder and writing a few books, just what kind of contribution he has made to his country is not all that clear.  On his site there are lots of 'been president of this, was part of that committee' etcetera, but very little reference to anything concrete, aside from this:
As a member of the government he was responsible for electoral law, for the constitutional law reform bill concerning the Statutes of the Special Statute Regions, the introduction of the franchise for Italians abroad, and the amendments to Title V of the Constitution, through to enactment.
This gives the impression that he is in favour of democracy, which is no bad thing.  But he does not appear to have much of a track record.  Even predecessor Veltroni could lay claim to having done the odd thing or two for Rome in his time as mayor of the Eternal City.
Will he Stop the Berlusconi Steamroller in Its Tracks?
This, to be honest, looks unlikely.  Compared to the brash, but charismatic Berlusconi, novel writing Franceschini does not appear to be that novel.  One doubts whether Franceschini's succession to the opposition throne in Italy will have Berlusconi and Co quaking in their hand made boots.
I'm sorry, but one word which comes to mind to describe Franceschini is 'bland'.  A bit like British Prime Minister Gordon Brown.  Perhaps a little more favourably, and after having heard one of his speeches on his site, the phrase 'down to earth' also springs to mind.   Time will tell.
Talking of time, Franceschini is to be given until the PD's congress eight months down the road to prove himself, or he too might end up on the Italian political scrap heap.
Most of Francescini's site is in Italian, but you might like to have a look at it all the same: Dario Franceschini