The Berlusconi comeback does now appear to be definitive.  Marking the fact that Silvio Berlusconi is still a political force to be reckoned with, his PdL party nearly toppled Italy's Mario Monti led caretaker technocrat government  in a senate confidence vote today.
UPDATE 14:00 10 December, 2012: In the end, Berlusconi did manage to bring down Mario Monti, and Europe is shuddering.
UPDATE 20:00 06 December, 2012: Later on in the day, the Monti government survived another Berlusconi mob assault via a confidence vote in Italy's lower house.  Mario Monti has been in communication with Italy's President Napolitano over the confidence vote situation, but for the moment appears to be in place.  It is probable that Silvio Berlusconi will make a further attempt to de-seat Monti in the near future.
Update end.
After a meeting yesterday, Berlusconi announced that he felt forced to stand for reelection as Prime Minister of Italy because the country was on the edge of an abyss – an indirect reference to the belt tightening policies of the Mario Monti government and the recession Italy now finds itself in.  Berlusconi also claimed he's being encouraged to make a comeback by those fearful for Italy's future.
However, as John Hooper of the Guardian notes: "according to Berlusconi's latest declaration, the policies his own followers endorsed were ruinous for Italy."
Reacting to Berlusconi's comeback announcements, one of Mario Monti's ministers, Corrado Passera, stated that Berlusconi's comeback would not be good for Italy.
Today, a member of the PdL party Giorgia Meloni tweeted that she thinks Berlusconi's re-candidature is an error.  Centre-centre leader Casini called Berlusconi's attempt to topple Monti 'irresponsible'.
Berlusconi claims M0nti has placed Italy in a worse state today than it was in when he was ousted a year ago.  That Italy would have been in an even deeper recession had Berlusconi been allowed to stay on is not something Italy's ex-prime minister or his mob mention, unsurprisingly.  This time last year, there were serious worries that Italy would end up in the same boat as Greece.  Monti plugged the holes Berlusconi had opened.
Berlusconi Moves – Stock Markets Drop and the Dreaded Spread Rises
While some may want Berlusconi back, Italy's financial markets are not too keen on his return to power.  Soon after the confidence vote in Italy's senate today, Italy's markets were down and the spread between German Bunds and Italian government bonds started climbing once more.
The Real Reasons Why Berlusconi Wants To Return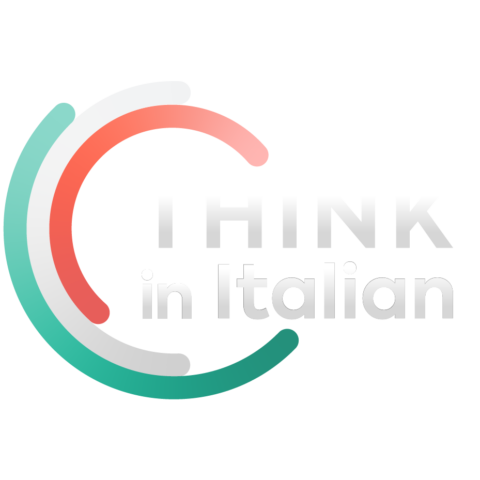 Stop reading, start speaking
Stop translating in your head and start speaking Italian for real with the only audio course that prompt you to speak.
While the tanned media mogul claims he wants to save Italy, there are few other reasons why Berlusconi wants to make a fresh bid for power:
Berlusconi wants to reform Italy's legal system – not for the good of Italy, but to save himself from a string of legal woes ranging from tax evasion to the sordid bunga bunga underage sex accusations.
The Berlusconi Mediaset empire is losing money.  Being back in power would allow Berlusconi to pass laws to protect his business interests.
Electoral reforms, if they ever happen, may make it impossible for Berlusconi to win elections ever again – so bringing down Monti before the reforms happen is in Berlusconi's interests (And not only – Italy's centre-left benefits from current electoral laws).
Other reforms, if they pass, will exclude those with a criminal record from standing for election to Italy's parliament.  Should such a reform pass, Berlusconi would not be able to nominate certain 'friends' to key positions.  If the law passes and Berlusconi is definitively convicted, he will no longer be able to seek political office.
Other aspects which will be of concern to Berlusconi and his mob are stronger anti-corruption laws and the ever increasing crack down on tax evasion in Italy.
However, even if Berlusconi does manage to bring down Monti, and today's attempt was merely the start of a longer campaign, opinion polls indicate his party would not win general elections.
A Berlusconi Bluff?
Even if outwardly it looks as if Silvio Berlusconi is ready for an attempt to gain control of Italy's government once more, his PdL party is in the midst of turmoil and many of its members want Berlusconi to take a permanent back seat.  There are reports that the PdL may split into two or more factions very soon. If this happens, Berlusconi may no longer have the numbers he needs to topple Monti.  That an attempt was made today in Italy's senate as opposed to the lower house is significant in that Berlusconi believes most of his party's 127 members in Italy's upper house are still loyal.  It is unlikely Berlusconi can count on as much support in Italy's lower house where Berlusconi's party has 227 seats.
Whether the definitive comeback announcement will boost Berlusconi's chances will become known after next week's opinion polls.
In the meantime, the assault on Mario Monti will continue as Berlusconi's party stated that it intends to abstain on all further votes.
The Berlusconi move manoeuvre will worry the European Union which is still trying to navigate Europe out of the stormy waters of the crisis.  The storm had not blown itself out yet, and the instability Berlusconi is likely to generate may cause the storm to reach hurricane force once more, as it did last year moments before Berlusconi, one of Europe's most dangerous politicians, was moved aside.
What, if any, anti-Berlusconi counter measures will Italian Prime Minister Mario Monti call upon to protect Italy, Europe and the World?
By the way, Italy's centre-left would also like to see the back of Mario Monti, not only Berlusconi and his mob.