Italy's crafty politicians have come up with a mighty curious anti-crisis package.  So curious that one Italian economist has worked out that said package will do little more than bolster government coffers.
It seems unlikely that the measures being instigated will help stimulate Italy's sluggish economy.
An analyst from Milan's prestigious business university Bocconi said as much after having done a few calculations according to an insightful report in one of Italy's freebie newspapers, city.
The prof's sums revealed rather surprisingly that the anti-crisis measures proposed by the Berlusconi government are likely to do very little to ease the economic stresses and strains facing Italy's population and businesses.  Indeed, the measures are more likely to cost Italy money.
Bocconi Economist Does Sums
The economist who summarised the overall effects of the Italian government's anti-crisis measures was one Doctor of Economics Tito Boeri, who also happens to be the analyst for Italian site LaVoce.info.  The LaVoce site takes a cold hard look at what Italy's odd government is up to, as well as looking at other key issues affecting Italy.  If you can read Italian then LaVoce.info may prove to be a useful way of obtaining some detailed insight into what is going on in the Living Museum.
Back to Boeri's calculations.  Apparently when all is said and done, after these much sent up measures have been implemented, Italy's government will come out on top by around 390 million Euros.  Not bad at all.  Although I suppose Italy's tax payers should perhaps laud these hazy crazy measures in that theoretically they will not cost the country a bean!  One wonders how many other countries around the world have actually managed to ensure that state coffers come out of this crisis in the black.
Initially Italy's Finance Minister Giulio Tremonti proposed measures which would have cost Italy something like 80 billion Euros.  However someone must have given Tremonti the low down, presumably after having tinkered with the odd spreadsheet or two, and price of the anti-crisis plan precipitated to a mere 3.7 billion Euros.   Some difference there is between 80 and 3.7 billion, as you will have no doubt noticed.
Who is Likely To Benefit from Italy's Odd Crisis Plan?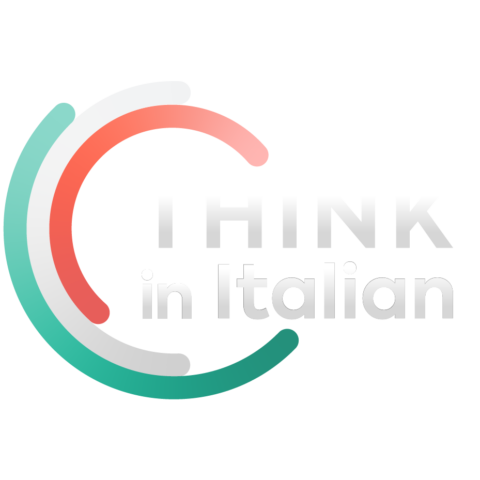 Stop reading, start speaking
Stop translating in your head and start speaking Italian for real with the only audio course that prompt you to speak.
Those who will actually see some government handouts only make up a very small percentage of Italy's population according to another LaVoce analyst, Paola Monti.  The implication is that what help is being offered is likely to turn out to be little short of useless.
Of course government spin ensures that the impression of the effects of these measures being given out by Italy's media is healthily positive.  But then Italian governments' are always blowing their own trumpets, and Berlusconi's lot blow trumpets very loudly indeed, with the Berlusconi media empire lending an amplifying hand just in case the trumpets have not been heard in some corner or other of Italy.
Bureaucracy and Misplaced Optimism
A collateral effect of the crisis measures which aren't is that levels, and costs, of bureaucracy in this already bureaucracy riddled land will go up.  The LaVoce article also indicates that the Social Card benefit payout scheme, which provides handouts for those hardest hit, ie very low income individuals and families, appears to be under financed, which of course will put further strain on Italy's already stretched public finances.
At the end of the day a group of highly qualified economists and analysts have effectively given the Berlusconi governments anti-crisis package the thumbs down.  But has Mr B would no doubt point out, those who have been questioning government wisdom are probably little more than a bunch of commies who know nothing.
That the measures seem to be something of a mess is, I suppose, what comes of having people in government who have never really been in power long enough to actually do something concrete.  Governments in Italy have had such brief lifetimes that they have really had no option but to rush legislation through and the consequences of all these hastily applied laws are bound to have some negative effects, which will also be cumulative.  60 years of revolving door politics cannot be good for any country.
As to what will happen at street level, well that is any-one's guess.  Italy's government will continue to baffle, confuse and mis-inform, and Italy will probably continue to slide slowly into the mire as it has been doing for many years.
A shame.  There are people in Italy who could turn the country round, but seeing as they do not know someone who knows someone else, such people will never get a look in.
It's possibly no wonder that a recent psychoanalytical analysis of Italy and its citizens discovered that 41% of Italians distrust those who purport to be their leaders, regardless of political leanings.