In Italy, the traditional New Year meal consists of lentils and a meat like substance which goes by the name of cotechino and, by all accounts, the best cotechino comes from Modena (the place Ferraris come from too, if you did not already know).
Anyway, cotechino is actually meat which comes from a pig, well, I think it comes from a pig, although I have to admit that it is nothing like pork. I did actually try to inquire as to from which part of the poor piggy this cotechino stuff originates, but I was told it was probably best not to ask. My Italian other half does not seem to know which part of a pig contributes to this traditional delicacy, either. Despite being of unknown origins, so to speak, cotechino does taste good.
Cotechino is traditionally served with lentils, which are supposed to represent money – the more you eat, the more cash you will make in the new year, or so the saying goes. Alas this does not seem to have come true for me so far, but being forever optimistic, I ate plenty of the things again this year.
I was, in fact, the one who prepared the lentils, using my own adaptation of the way in which I believe this dish is usually prepared (I've had it before, so I could just about remember what goes into it).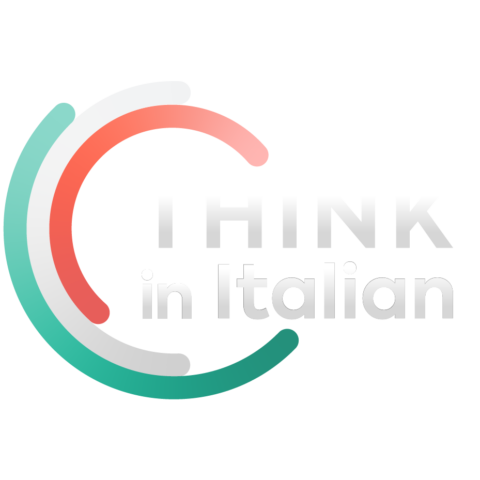 Stop reading, start speaking
Stop translating in your head and start speaking Italian for real with the only audio course that prompt you to speak.
The lentils (which came from Canada!?) did not need to be soaked overnight as is necessary with some. I considered myself lucky on the lentil front, so I just bunged them in a pan and boiled them for around half an hour in salted water to which I had added a stock cube.
Once the lentils were cooked, I drained off some of the water, added a tin of tomato pulp, some garlic paste (wonderful stuff), some cubed smoked bacon (my invention – not the cubed bacon – but adding it to the lentils!) and a dose of red wine and cooked the whole lot for a little longer. And although I say it myself, the result tasted pretty good – even my Italian other half said so, after some gentle prodding! Anyway the lentils helped us to see in the New Year.  The cotechino added to the flavour.
So that's it, goodbye 2005 and hello 2006!  Happy New Year!
Lentils and cotechino photo by J.P.Lon