The colossal €450 million Costa Concordia cruise ship ran aground last night near the island of Giglio, which is off the coast of Tuscany in Italy.
Italy's Il Messaggero newspaper reported at least 3 dead – two French passengers and a Peruvian crew member – lost their lives.  67 people were injured in the tragedy.  Other reports are saying up to 8 people may have lost their lives in this incident.  60 people are still unaccounted for.
The ship carried over 4,200 passengers and crew and was on a 7 day cruise of the Mediterranean.
Initially, the incident caused the Costa Concordia cruise ship to list to one side, now, it is looking as if the ship may well sink.  All those aboard have been evacuated to the nearby island of Giglio which has only one large hotel with 300 beds.
UPDATE 09:20 January 18 2012
A list of passengers and crew still missing can be found here: Costa Concordia Disaster: List of Passengers and Crew Still Missing
UPDATE 23:30 January 16th 2012
Rescue parties are still searching for survivors.  There is some confusion over the number of people not accounted for.  The official number is 16, but others say more are missing.  Italians, Germans, French and Americans are still said to be missing.
Captain's Conduct and Causes
More details concerning the cause of the disaster are emerging and appear to be incriminating the captain of the ship who has been attempting to evade responsibility.
It has been reported that the evacuation of the Concordia began before the captain gave the order and a mayday was sent by a worried passenger.  When contacted by coast guards who asked if everything was OK, the captain claimed it was, although he seems to have been unable to explain why passengers were already wearing lifebelts.
During the early stages of the evacuation, the captain made wild claims about the number of passengers who were off the ship exaggerating the actual numbers.  It is not know why.
The report that the captain abandoned the ship before all the passengers and crew were off has been confirmed, as has his refusal to return to the ship to oversee the evacuation.
It looks as of the captain sailed too close to the shore of the island of Giglio to blow the ship's klaxon at someone on the island.  A conversation from Facebook appears to confirm this.
Costa, the operator of the Concordia, have claimed that the incident was caused by human error and was not down to malfunctioning equipment or inaccurate charts as the captain initially claimed.  The capital also stated that he steered the ship closer to the shore to facilitate the evacuation, but it has been discovered that this would have been impossible.  In all probability, the ship drifted closer to the island.
Black Boxes
The Concordia carries two black boxes.  One monitored equipment functioning and the other recorded voice communications aboard.  Investigators will be checking the data the black boxes can supply shortly.
Bad Weather
Bad weather is hampering further rescue attempts and there are fears that the ship could slip into deeper water.  If the ship does slide into deeper water, then this will make it difficult to prevent the craft from losing its fuel.  An environmental disaster is a possible consequence if this happens.
Captain Under 24 Hour Watch
Meanwhile, the captain, whose position is looking more and more fragile, is under 24 hour watch as it is suspected he may attempt to kill himself.
Salvage
It is highly unlikely the Costa Concordia will sail again.  The hulk may either be re-floated and scrapped or may be scrapped on-site.
Another update will be added once new information emerges.
UPDATE 12:20 January 15th, 2012
Two 29 year old Koreans have been rescued from the Costa Concordia.  Rescuers are now racing against time to save a third survivor reported to be a member of the Costa Concordia's crew.
UPDATE 01:05 January 15th, 2012
TV news report came through stating that two survivors have been found within the hull of the semi-sunken Costa Concordia cruise ship.
Rescuers are attempting to reach them as I write this.  Here's to hoping they do.
Here is a map showing the location of the Giglio Island off the coast of Tuscany in Italy – zoom in and out to obtain a better idea of the location:
[googlemap lat="42.365811″ lng="10.900949″ align="center" width="450px" height="300px" zoom="9″ type="G_NORMAL_MAP"]58012 Isola del Giglio Grosseto, Italia[/googlemap]
I have been to the Isle of Giglio and it is tiny.
Costa Concordia Helplines
Seeing as the Costa Cruises web site has been having problems today, here are some Costa helpline numbers which might be of use to someone.
Costa Concordia Italy helpline number is: 848 50 50 50 – not sure if this will work from outside of Italy though.  US, UK and French Costa websites not working at time of writing (20:45 – Italian time). 
Costa USA number is 800 462 6782, @CruizeCast on Twitter has advised me.
Costa Germany helpline is 040 570 12 13 14 – via @Muschelschloss on Twitter.  Germans can also try calling this Italian number 0039 06 492 131
Costa UK helpline: 0044845 351 0552
Costa Austria helpline 00438109006565
Costa France helpline +33155475554
Costa Spain helpline +34934875685
Coast Portugal helpline +34914185951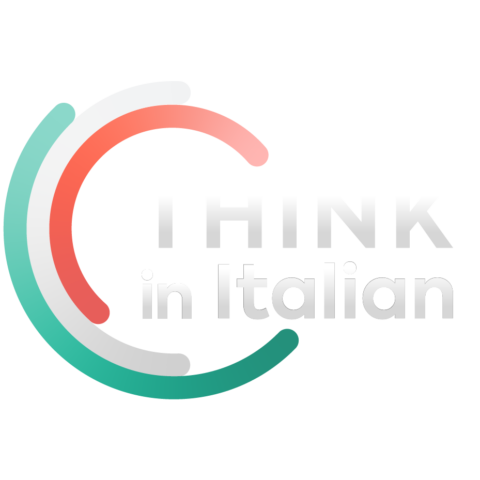 Stop reading, start speaking
Stop translating in your head and start speaking Italian for real with the only audio course that prompt you to speak.
With thanks to @CruizeCast for other helpline numbers.
Other Costa helplines can be found on Costa Cruises various country specific Facebook pages.
Tip:  If you there is no helpline for your country and you are worried about relatives or friends and have relatives or friends in Italy – you could contact them and ask them to call the Costa Concordia Italy helpline.

Update 20:20 January 14th, 2012:
The captain of the Costa Concordia cruise ship has been arrested and accused of abandoning the ship while passengers were still aboard.  Passengers have talked of chaos aboard in the moments after the ship hit a submerged rocky outcrop.  It has been reported that there were not enough lifebelts and lifeboats.
It is suspected that passengers and crew may still be in the hull of the ship.  Rescuers have not yet reached all areas of the liner which is resting on the sea bed just off the Italian island of Giglio.  Scuba divers exploring the ship have stopped searching for survivors owing to lack of light.
Update 18:47 January 14th, 2012:
Apparently 60 people are still missing after the Costa Concordia disaster.  The death toll remains at 3 for the moment.  The number of those reported injured has risen from the initial figure of 14 to 67.
It appears as if the Costa Concordia was sailing far too close to land although it is not clear why.  Investigators are trying to establish whether the disaster was caused by human error or malfunctioning instrumentation.  The ship's captain claims that the craft was following an approved route and that the rocks the boat struck where not shown on charts.
The Costa Concordia has the marine equivalent of a 'black box' and this will be analyzed to discover the cause of the incident.  Technicians from the Netherlands have been called in to deal with any possible fuel leakage in an attempt to avert a potential environmental disaster.
Mini-update 14:37 January 14th, 2012:
Other passengers are being taken to Savona, Marsiglia, Civitavecchia, and Livorno as well as 600 who are going to the Hilton and Marriott hotels near Rome's Fiumicino airport.
-end of mini-update-
So far, there has been no word on exact cause of the accident.  Other reports are stating that the evacuation did not take place as efficiently as it should have done, although one report I have read stated the exact opposite.  Details of the actual situation will emerge as time passes.
The Sky news report on the incident just after it happened here states that amongst the passengers were a number of people from the United Kingdom, but does not mention injuries or deaths:
[youtube]http://www.youtube.com/watch?v=b_8EFPmSZUs[/youtube]
What follows is a series of photographs of the Costa Concordia accident as it occurred:
[youtube]http://www.youtube.com/watch?v=Gnw2kYobNd0[/youtube]
It is clear the ship was listing to one side at the time.  More recent photographs in Italy's press show the six year old cruise ship lying on its side.
Here is another Italian news report from the Il Mattino newspaper covering the incident which included footage taken from a helicopter at the time:
[youtube]http://www.youtube.com/watch?v=fAY85ZrHrfk[/youtube]
This brief video shows the Costa Concordia today, and as you can see, it appears to be resting on the sea bed:
[youtube]http://www.youtube.com/watch?v=a_lJbwofmJk[/youtube]
The Costa Cruises website is here: Costa Cruises(I had problems accessing the web site, so you may have too
Costa Concordia Helpline – repeated, in case you missed it
Costa Concordia helpline number: 848 50 50 50 – uncertain this number will work when calling from outside of Italy.  US, UK and French Costa websites not working at time of writing (20:45 – Italian time).
Tip: If you are worried about relatives or friends and have relatives or friends in Italy – you could contact them and ask them to call the Costa Concordia helpline.)
Costa Concordia image by Templar52