He had seen him before, recently. He had seen him in the mirror behind the bar. Luca turned; Trattoria di Marina, windows lit against the dank evening, was behind him: no one outside. The body lay accusingly at his feet.
Hurried footsteps echoed away towards the piazza.
He had seen the man and – and the woman in a black dress. Dressed to kill. Luca remembered that. She wasn't with the man in the mirror. She was with another. Luca looked down. Not him. Luca had seen him reflected, standing at the bar. She had come in with another man. Luca knew that man – he knew the woman, too.
Distracted, Luca bent towards the body to touch it. He wanted to know the reality of what he knew was death – but drew his hand away. Gore still oozed from a vicious head-wound. A heavy glass ashtray lay close by; bloody evidence.
Footsteps continued, pounding on the flags, echoing from close walls.
A door opened, voices grew in volume. Dave turned and saw the woman, standing in a pool of light. He saw her hands go to her mouth. She screamed. It was extended horror. She could see the body on the pavement. Luca stood between them, the corpse and the anguish of the woman. Corrina, Luca remembered her name. His shadow was not sufficient. The woman slowly pointed to the body. The scream continued.
Corrina, Luca's wife, would not see him.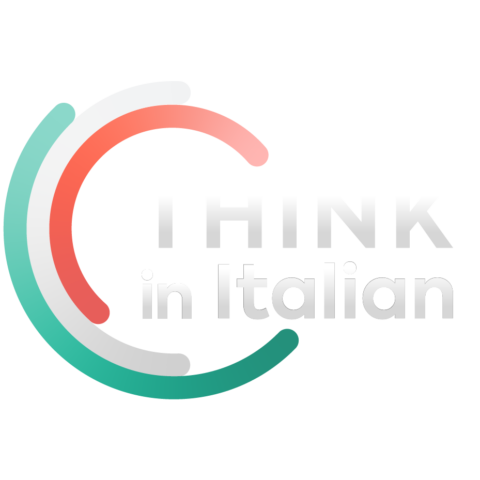 Stop reading, start speaking
Stop translating in your head and start speaking Italian for real with the only audio course that prompt you to speak.
People spilled from the cafe. All looked towards the dead man.
The running footsteps continued. Luca remembered the man Corrina had entered the pub with: his own brother, Alessio. The body on the floor was not Alessio, Luca checked.
The footsteps halted. The shadow in the alley stood under a street-lamp. It was Alessio.
And Luca knew.
About Simon
After Chelsea School of Art, Portsmouth Polytechnic and Ruskin College, Simon began work in the film and television industry in 1979 (United Motion Pictures, Southern Television, TVS, LWT, Thames Television, BBC, C4, British Screen, Skreba Productions …) as an assistant film editor, later as an editor – occasionally a director and producer.
Simon splits time between London and a small village in North Tuscany. Between buying a house, beginning to do it up and the arrival of #1 son, he worked on: "The Last Syllable", a connected series of short stories; a novel, "Come Again" and a series of short stories about the village, "San Giuditta".
Simon can be found on Twitter as @SanQuirico