We're pretty lucky really. There are quite a few interesting restaurants dotted around the area of Milan in which we live.
Indeed, there is an excellent little restaurant literally two minutes walk from our house.  We live in the Paolo Sarpi area of Milan, which is close to the Hotels Hermitage and Townhouse 12.
This little place, for it is not big, goes by the name of Il Quadrifoglio, and we've been there several times now.  In fact, it was my other half's birthday on Saturday and we went there to celebrate.
What I like about the Quadrifoglio restaurant, or 'Trattoria' as it somewhat confusingly calls itself, is the variety of food on the menu.
Part of the fun of going there is trying something new. Well, it is for me.
For example, last night I had 'Coda di Rospo' in a sultana and pine nut cream sauce, and served with a black semi-crunchy rice. Oh, and before hitting the main course, a friend and I had the wonderful fish antipasto – antipasti di pesce (for 2), which consisted of three or four separate dishes each served one after the other.  Everything was delicious.  Il Quadrifolglio's antipasti are simply excellent.
The portions that Il Quadrifoglio serves are generous too, and, alas, I could not finish the lovely pistachio cream I ordered for pudding.  Other half had her usual spaghetti and fish combo, and I'm sorry, I can't remember what the other two who were with us had – but neither complained.
All this gastronomic goodness was washed down with a nice red. Heathen, I know – should have been white – but Italians are not too bothered by the red or white wine with fish thing, and will even recommend good fishy reds.
We finished off with coffee and a grappa for the boys. Very good.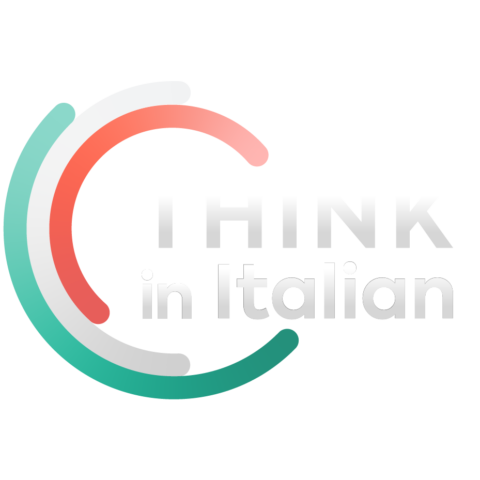 Stop reading, start speaking
Stop translating in your head and start speaking Italian for real with the only audio course that prompt you to speak.
Another nice aspect of Il Quadrifoglio is the décor and the lighting. The walls are a sort of warm pinky orange colour and, unlike some Italian restaurants, the lighting is not overbearing. The service is very good too, and the people that work there are very pleasant. Aside from fish dishes, including the 'piatti unici'  – 'main courses', there is also a great selection of meat dishes too.
I would thoroughly recommend it. Well worth checking out – quite possibly one of Milan's little secrets. The cost is around €40 -50 a head – although this will depend on the wine you order, as you may imagine.
The only sight downside is that if this spot is descended upon by large party, say 20 or so, it can get a bit on the noisy side. But this is not something which happens every night. It's open on Sunday evenings, but is closed all day on Tuesdays and at Wednesday lunchtimes, by the way.
Now, in case you were wondering, 'Coda di Rospo' is 'Angler Fish'.
La Trattoria Il Quadrifoglio is run by Franco Manzi, who is an affable host, and a former chef who takes great pleasure in experimenting with different combinations of food.  He is also one of the few Italians who dares mix fish and cheese, and does so to great effect, I might add.
You may also like to note that the artwork on display in Il Quadrifoglio is for sale, so, if a painting catches your attention, just ask.  This 'gallery' changes from time to time, which may explain that 'something seems different' feeling those who frequent Mr Manzi's place appear to experience.
Mr Manzi is also a useful font of information on the Milan restaurant scene and told me how it evolves every 10 years or so.  At present, for example, there is a distinctly Sardinian flavour to Milan's many restaurants.
You can find this eatery on my Platial map: Il Quadrifoglio Trattoria, Milan
Address: Il Quadrifoglio Trattoria, Via G C Procaccini, 21 (Corner of Via Aleardi), Milan, Italy.
Telephone: 02 341 758