I went to the street fair twice at the weekend.  First I wandered around with a friend of mine from Genova, who bought a vegetable chopping thingy and a silly scarf stroke hat thing and then other half, my son and myself had another good look round on Sunday.  The weather was also better on Sunday, and seeing as we went during the morning we managed to avoid the sea of people which would have been there during the afternoon.  The new location, surrounding the Castello, is much better in that the numbers of people do not overload the area so much, however the location is maybe not quite as evocative as when the fair and its many stalls packed the narrow streets down near the Cattolica University, next the church dedicated to the patron saint of Milan, Ambrogio.
We muched on 'frittele', the round deep fried dough things rolled in sugar, as is the tradition at this time of year.  Fattening, but very good and we had a few 'porchetta'  sandwiches; pork, herbs and spices; which were very good.  There was lots to see and buy and there were plenty of very colourful stands selling just about anything imaginable.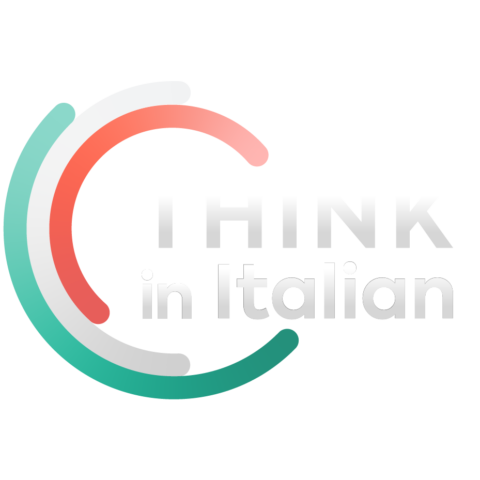 Stop reading, start speaking
Stop translating in your head and start speaking Italian for real with the only audio course that prompt you to speak.
Oddly enough the adjacent park, Parco Sempione, remained closed.  This seemed strange, so I asked one of the park workers why.  He told me that the park had been closed to avoid it becoming an illegal secondary market filled with unlicenced traders selling fake bags, CDs and other bits and bobs.  It sounded as though the local police forces just did not have the man-power to keep patrolling and kicking out the offending illegal traders.  Closing the park was a bit of a shame, as it would have been nice to have walked off the calories by trundling home across it.  The illegal traders still managed to set up shop down the road which runs past the Triennale exhibition centre.  This area turned out to be a full of stalls, some of which were kosher, and others most probably not.  Despite the dubious legality,  they were all chaotically colourful and we also noted the extraordinary mix of Africans, South Americans and Asians running these stalls – all acting as distributors for their Chinese suppliers.
Milan itself was peaceful, reflecting the numbers of Milanese who headed off to the just about snow-covered pistes.  The snow, so it seemed, had arrived, so the skiers, resort operators and all were happy bunnies.  The cold has also arrived in Milan and I shall be digging out my scarf and possibly even a pair of gloves.