This time it does look as if Italy's perma-tanned controversial premier Silvio Berlusconi is on his way out, possibly!
For the last two years, just about, Berlusconi's fall has been predicted and expected.  So far, Berlusconi's political demise has not happened.  Recently though, things have been coming to a head; an increasing of Italy's movers and shakers, both political & otherwise, are now calling for Berlusconi to call it a day and bunga bunga off into the sunset.  But he resolutely refuses to present his resignation to Italy's President Napolitano.
What this post will do is to chronicle what may well turn out to be the final phase of the decline of Italy's TV mogul turned politician – the end of his reign really does appear to be on the horizon this time.
Updates to this post will be added on a rolling basis, so if you find the decline of Italy's colourful prime minister of interest, bookmark this post so you can pop back here and catch the latest.
The chronicling is rolling – most recent events first:
Saturday 12th November, 2011: At 09.41pm Italian time, Silvio Berlusconi resigned.  Italians partied in what looked a little like New Year Celebrations.
Here endeth this chronicle of Silvio Berlusconi's final days which began on October 13th 2011.
Saturday 12th November, 2011, 18:23:  Stability law has passed.  Silvio Berlusconi's resignation expected soon.
Saturday 12th November, 2011:  This could be the day Silvio Berlusconi actually resigns.  A government partly made up of technocrats is being assembled at the request of Italy's President Giorgio Napolitano by Mario Monti to replace the existing government and introduce reforms.  Whether this objective will be achieved remains to be seen.  Still, without Silvio Berlusconi running Italy for his own ends, the chances of success increase markedly.
This rolling chronicle of Silvio Berlusconi's decline will cease once Berlusconi has resigned as Italy's Prime Minister.
8th November, 2011:  After yesterday's events, Italy's stock markets crashed and interest rates on Italy's public debt mountain rose to over 7%.
For Italy now, it's full steam ahead on the EU required new austerity package and as soon as it passes, Silvio Berlusconi says he'll resign.  There appears to be a possibility that the austerity package will be pushed though Italy's parliament this week.  If this happens, and it is a big, big "if", then Berlusconi may resign this coming weekend.  We'll see.
7th November, 2011: Too much to add here, so I've written about it: One of those Only in Italy Moments
7th November, 2011:  Crucial vote for Silvio Berlusconi in Italy's lower house today at around 3:30pm Italian time.  Vote will serve to confirm whether or not the Berlusconi government still holds a majority.  If Berlusconi loses, he may well be forced to step down, but will not be obliged to.  Berlusconi is claiming his government will win the vote, others are not so sure.
If the vote goes badly for Berlusconi, a no-confidence motion will soon follow.
Umberto Bossi, a key Berlusconi ally and leader of coalition partner the Lega Nord, has also called on Berlusconi to step aside.
6th November, 2011:  The number of votes Berlusconi can count on is reported to have fallen from the 316 which won the last confidence vote to 308/309 as PDL members change their allegiance.
Generally staunch Berlusconi ally Roberto Formigoni, President of the Italian region of Lombardy where Berlusconi comes from, has called on Berlusconi to resign.
5th November, 2011:  Silvio Berlusconi commented at the end of the G20 summit that there was no real crisis in Italy.
As evidence of Italy being all sunny, perfect and crisis-free, he gave the world the benefit of his expert professional analysis: Italy's Prime Minister claimed that restaurants in Italy are full and airlines have no problem filling seats.  For good measure, he laid the blame for Italy's woes with former Italian Prime Minister Romano Prodi.  Surprisingly, commie judges and Italy's press were not mentioned.
Berlusconi's somewhat surreal comments led to widespread consternation in Italy and to a meeting between Berlusconi and his PDL party's inner circle.  Berlusconi party bigwigs Gianni Letta, Angelino Alfano and Denis Verdini reportedly asked Berlusconi to seriously consider handing in his resignation.  Berlusconi said no.
When it was explained in no uncertain terms that it is highly unlikely his party now holds a majority in Italy's lower house of parliament, Berlusconi apparently said he would speak to each party member individually in order to convince them to stay aboard his ship.
On Tuesday next week, a crucial vote is due and if Berlusconi's government loses it, it will place Berlusconi in a difficult position.  There is a possibility that Berlusconi's government will be ousted next week, but this is Italy, so anything can happen!
Meanwhile, the IMF is to send a monitoring unit to keep an eye on Italy.  This group of experts was expected to come to Italy at the end of November, but now it appears the IMF team may turn up a little earlier than expected: tomorrow.  Is somebody worried about "incredible" Italy and its surreal leader?!  Probably.
Can one overdose on Viagra?
3rd November, 2011:  Berlusconi's PDL party seems to be splitting apart at the seams and may not now have enough members in Italy's lower house of parliament to pass the measures expected by the EU.  More crucially for Berlusconi's future, his government may lose a confidence motion.  Such a motion is expected in connection with Italy's third attempt at austerity measures.
Rumours of a letter written by some of Berlusconi's own party members requesting that Mr B resigns are floating around – once again.
2nd November, 2011:  Italy's stock markets crashed 6.8% yesterday leading the further calls for Berlusconi to step down.  One of Berlusconi's party members, Roberto Antonione announced his decision to leave the PDL party, and not to vote for the government in the event of future confidence motions.  Antonione also stated Berlusconi should go.  This resignation may convince others in Berlusconi's party to leave and it would take less than ten other resignations to bring Berlusconi's government down.
This evening Berlusconi is to hold a cabinet meeting to discuss anti-crisis measures for Italy.  If his government does not act soon, pressure will continue to mount on Silvio Berlusconi who is viewed by some as being for prime reason for the Italy's lack of credibility in Europe and the world.
Will Berlusconi make it to Christmas?
28th October, 2011:  Berlusconi successfully convinced the EU that Italy would get reforms.  The EU is monitoring the situation and may well scold Italy if Berlusconi does not fulfil his promises.  There are also rumours of a letter written by members of Berlusconi's own party in which a number of MPs ask him to stand down.
Today, Berlusconi stated that early elections in Italy are unlikely and that they are the dreams of the opposition and the inventions of Italy's press.  However there are concerns that fractures are appearing in Berlusconi's party, as evidenced by the supposed aforementioned letter.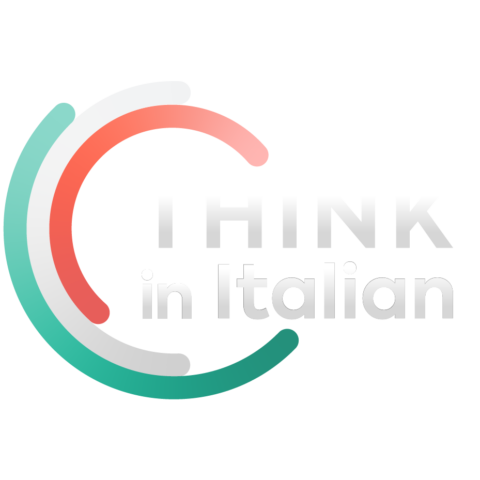 Stop reading, start speaking
Stop translating in your head and start speaking Italian for real with the only audio course that prompt you to speak.
For the moment, Berlusconi's slow decline is on temporary hold.
The real test will come when he attempts to introduce the reforms he promised to Europe.  Italy's trades unions are already up in arms and threatening a general strike over a possible labour law change which will make it easier to sack people from their jobs.
25th October, 2011:  Berlusconi hinted that he might call it a day and hand over Italy's reins to others.  Breath holding not advised!  A general election may be on the cards if Berlusconi does go, although in the midst of the crisis, a technical government may be used to fill the period between Berlusconi's leaving and the outcome of a general election.
The European Community is expecting concrete solutions to Italy's stagnant economy tomorrow.  So far, nothing at all concrete has been forthcoming.  The pressure is piling up on Silvio Berlusconi.  Either he delivers, or he may well be forced out via Brussels.
When Berlusconi's name came up in a post EU summit press conference, French President Sarkozy and German Chancellor Merkel were seen to smile.  Although denials have been issued, the incident has cast grave doubts over the credibility of Italy's current prime minister.
24th October, 2011:  The three day EU ultimatum.  Either Berlusconi presents concrete, convincing solutions to Italy's debt and economic problems within three days or…  It's not clear what the alternative is if Berlusconi does not meet the EU dictated deadline, but if he does not, he may be forced to resign via orders issued from outside Italy.
Italy's Prime Minister has been rushing around this Monday speaking to everybody who counts, trying, presumably, to mix some reinforced concrete.
This could be a crucial week for Berlusconi's future.
19th October, 2011:  Silvio Berlusconi fell asleep during address by Italy's President Napolitano today.  Either all the partying or attempting to run Italy is getting the old chap down.  Retirement time?
17th October, 2o11:  Silvio Berlusconi states in an intercepted telephone conversation that Italy needs a revolution and that Milan's court complex should be destroyed.  Berlusconi also mentions attacking the offices of unfriendly newspaper La Repubblica.  Fresh calls for Berlusconi's resignation follow.
The telephone conversation between Italy's Prime Minister and fugitive fixer Valter Lavitola can be heard here (in Italian).
A poll published in today's Corriere della Sera newspaper revealed that Silvio Berlusconi only has the support of 17% of Italy's population.
14th October, 2011 – 14:25:  Italy's Berlusconi government survives.
Vote result – 316 votes for Berlusconi government 301 against – so Berlusconi stays in power for the moment.  Italy will continue to suffer.
14th October, 2011 – 14:21:  Voting has finshed.  One MP – Barbarto – tried to vote at the last minute and failed.
14th October, 2011 – 14:17:  John Hooper, the Guardian's Rome correspondent, has tweeted that he believes Berlusconi has got enough votes to keep himself in power.  Voting is still in progess.
14th October, 2011 – 14:10:  Confidence vote in progress.  Results out at around 14:30 Italian time.  It is expected that Berlusconi government will survive, but voting is likely to be a close run thing.  Government needs 316 votes to stay in power – with less, even if there is a majority, Berlusconi be expected to resign.
Berlusconi is reportedly uncertain as to the actual outcome.
Many of Berlusconi party MPs know that without Berlusconi, they will not have a future, nor a generous pension.
13th October, 2011 – 19:22pm: Italy's financial markets did not find Silvio Berlusconi's speech in parliament today at all convincing and were down 3.7% by the end of trading today.  Italy's banks were particularly badly hit by the Berlusconi effect and shares in major Italian bank Unicredit fell in value by more than 10%.

13th October, 2011 – 14:17 pm: Tomorrow may see the resignation of Silvio Berlusconi, although he seems to be confident that his majority will hold firm – he expects 322 votes.
Some politicians, who may not receive pensions in the event of the collapse of the government, will vote to keep Berlusconi in place.
There will be two votes in Italy's parliament tomorrow.  A confidence vote will be followed by another attempt to pass a 2010 budget bill.
Italy's President Napolitano is still pressing for concrete structural reform proposals – but these, if they actually exist, will not be made public until after the confidence vote.  This is a tactical move designed, most probably, to convince certain members of Berlusconi's party and coalition partners to keep the government afloat.
13th October, 2011 – 12:16 pm: Members are Berlusconi government are addressing a half-empty Italian parliament as they offer their support, sometimes attached to conditions, to the government.
Italy's finance minister Tremonti left the house without saying bye to Berlusconi.  Tremonti and Berlusconi have fallen out.  Such a split could lead to the collapse of the Berlusconi government.
13th October, 2011 – 11:30 pm: Berlusconi spoke today and said nothing new.  He asserted that there is no alternative to his government and that he will not resign.  Italy's prime minister reiterated that he will forge ahead with the reforms he's been promising for years.  Same old, same old.  Not good.
A no-confidence motion will be voted on either today or tomorrow.  If Berlusconi loses, he will be obliged to hand in his resignation.
Most of Italy's opposition parties not in the house during Berlusconi's speech this morning.  Only Italy's radicals have stayed to hear the subsquent, one-sided, debate.
13th October, 2011: Berlusconi, after a shock defeat on Tuesday this week in Italy's lower house  over a routine vote concerning Italy's accounts, is to address Italy's parliament in order to allay fears that his government is crumbling.
Before Berlusconi starts his speech, Italy's opposition parties say they will abandon the house in protest at Berlusconi's continual dithering and refusal to abdicate.
Rumour has it that a growing number of members of Berlusconi's own party – the Popolo della Libertà – are becoming unhappy with the leadership of their master.  Indeed, the worry may wel, be that if Italy goes the same way as Greece, those associated with Berlusconi could come to the end of their political careers.  This prospect will be on the minds of more than a few of Berlusconi's disciples.