In the three remaining Italian wine notes of the year, I thought I'd give you a few ideas for good – and good value – Italy inspired Christmas drinking.
Last time out, I told you how you could rustle-up a particularly good home-made Limoncello that's perfect as a festive gift for friends and family. And delicious to spoil yourself with too.
Coming up in November and December, suggestions for some tasty Italian reds and whites to go with Christmas lunch, but for October, I'm going to focus on the start and end of the festive meal with sparkling wine; dessert wine; and some hearty Italian liqueurs.
Putting the Fizz into Christmas with Prosecco
Dry, sparkling white wines made from a variety of grape varieties are a growing and innovative market in Italy, but for an aperitivo before Christmas lunch – or for New Year's Eve – Capodanno – it'd be practically heretical to suggest anything other than Prosecco (The spumante people won't be happy! – Ed).
Or to be absolutely precise, what you should look out for is Prosecco in its new guise of a DOCG wine specifically from the Valdobbiadene and Conegliano Prosecco producing areas in Italy's north-east.
Earlier in this series, I ran a fairly exhaustive rule over Prosecco (and its alternatives). The general advice is that pretty much anything from within this defined production zone will be worth drinking – while anything from outside might not be – still stands.
But I'll add one important rider. If you happen to leave in/near – or plan to visit – the Treviso province of the Veneto, (or where it nudges into neighbouring Friuli Venezia Giulia), I have a strong suspicion that the best Prosecco (and best value – Ed) you'll find – as with so much else throughout Italy – will be from local artisan producers. This'll be wine that's rarely – if ever – seen outside the local council areas or comuni in which it's made.
Artisan prosecco may not travel particularly well, and if the production techniques are a little less than they should be, the odd bottle might be depressingly and disappointingly flat. But at its best it'll be the purest and nearest to some mythical Prosecco ideal you'll ever find.
I say all this on no better basis than the best Abruzzo wines we've tasted in our seven years here have all been local. And I'd guess that local excellence is repeated across Italy's wine-producing regions (A safe guess, I'd say – Ed)
If you do come across an unexpected, unheralded Prosecco jewel, let us all know and make us jealous!
And if you start your Christmas lunch with a dry, fizzy wine, you can end it with a sweet, fizzy version.
Look no further than the much-maligned Asti Spumante – again, lucky you if you live in Italy's Piedmont region and can tap-into local supplies – or, also from Piedmont, the lesser-known (but for me, infinitely preferable) Brachetto D'Acqui. Strawberry-scented and so low in alcohol it could probably have been legally drunk during Prohibition.
Delicious and without parallel for summer desserts – and maybe OK in winter too with Italy's tradtional Christmas time cakes, Pandoro or Panettone, but perhaps a bit too delicate for Christmas pud and mince pies.
You'll have your work cut out in Italy finding Port to go with these – and whatever your choice of Stilton-substitute Italian blue cheese – so try a glass of Marsala instead.
This is probably the world's most maligned wine, with a half-bottle of uncertain age practically guaranteed to be lurking alone and unloved at the back of most kitchen cupboards.
But the real-deal Sicilian DOC, Marsala in its secco – dry – or semi-secco version makes a pretty decent alternative to an Amontillado sherry; while at its sweet finest, it can achieve a rich, deep excellence.
The ultimate is labelled Vergine Stravecchio, which I've never even seen, let alone tried. But Superiore is a fair alternative to flying over to Portugal to pick-up a bottle of Tawny. And it'll give the pud and the pies a run for their money.
Dessert Wines – Sweets For My Sweet
As will most wines made by the passito method – of which there are a very great number.
The process of making passito wines is to semi-dry pretty well any variety of grape you choose and then use the resulting highly-concentrated juice to make wine of sweetness, power and complexity.
The variety is genuinely bewildering. The one you're perhaps most likely to come across is Vin Santo from Tuscany, usually made from the Trebbiano grape.
There's scarcely a more typical Tuscan dessert than a glass of Vin Santo and a plate of crisp Cantuccini biscuits (crunchy and with embedded almonds) for dunking.
I have to own-up at this point and confess that good dessert wines are one of my absolute niche wine favourites. And even better is that because they're relatively unfashionable, they're usually tremendously good value.
One of the wine treats I missed most on coming to Italy were those regularly-bought half-bots of exceptionally good sweet stickies from Australia; or – deep intake of breath and deep inroads into the wallet – Beerenauslese or Trockenbeerenauslese Riesling from Germany.
Can't get those round here. But that leads us neatly to the Muscat grape, which for me makes the best passito wines.
And my own personal favourite is a real oddity – a Muscat-based passito from a tiny, windswept, history-steeped, Mediterranean island called Pantelleria that's actually closer to Tunisia than it is to Italy.
Passito di Pantelleria is made from a local Muscat-variant grape irresistibly called Zibibbo. It's available in two or three different qualities – (basically good, better, best) – and, lightly chilled (as all sweet wines should be), it's redolent of honey, oranges and hazelnuts.
It's utterly delicious; not difficult to find; not crazily expensive; and will drink well-nigh perfectly with a gamut of Christmas desserts from pudding'n'pies to pannetone'n'pandoro.
And so to the end of the meal. It's a strange thing, but unless you've unwisely gone completely beserk with the drinks during Christmas lunch, sipping a drop of something moderately alcoholic with your coffee afterwards really does seem to settle the stomach.
Probably why this group of drinks is known in Italy as digestivi…
Italy's Digestivi: Not For the Faint-Hearted…
Broadly speaking, you can divide digestivi into four groups: Fruit-based; Brandy; Amari; and Grappe.
The first includes Limoncello; Ratafia (a delicious Abruzzo speciality based on cherries steeped in Montepulciano D'Abruzzo); and a huge variety of others using nuts, herbs, wild flowers, and practically any fruit or plant that can be added to alcohol. Each region of Italy seems to have its own specialities.
If you like your post-prandial drink to be on the sweetish side – these are for you.
And in any wine-producing country, you'll also find Brandy. The two biggest nationwide brands in Italy are Vecchia Romagna and Stock, each with a range of different qualities. Vecchia Romagna's 10 year-old Riserva is pretty good, as is Stock's VSOP.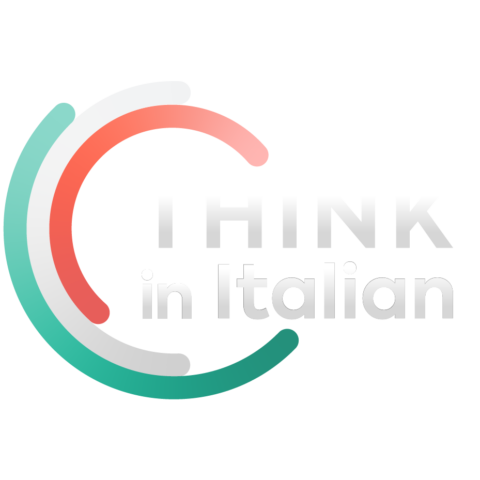 Stop reading, start speaking
Stop translating in your head and start speaking Italian for real with the only audio course that prompt you to speak.
Add to these a huge range of locally-available, artisan-produced offerings. You'll have to do some ferreting to find them.
Do any of them measure up to the finest French Cognacs ? No. I don't think they do. But they're an utterly acceptable alternative.
The other wine by-product is Grappa. And as you'll know, while some wine is made with the specific intention of distilling it into brandy, Grappa – like Marc in France – is made primarily from the stalks, skins, pips, juice and other bits of detritus left in the bottom of the tank at the end of the wine-making process.
Consequently, you can buy Grappa di Barolo; and di Prosecco; and di Montepulciano D'Abruzzo; and Grappa di virtually any other grape variety you can think of from which Italian wine is made.
The idea of course is that the Grappa will contain some faint echo of its grape variety. A bit like some alcoholic homeopathic concoction.
But try as I might, I've never got it. At the bottom end of the scale, most Grappa is harsh, industrially-produced and tastes of nothing much more than raw alcohol.
But you get what you pay for. And if you're OK with paying over €10 – as opposed to under €5 – you can start to pick up some very good Grappa indeed. In fact, the more money you throw at it, the more likely it is that you'll be rewarded with some really rather good, subtle, well-aged and refined offerings which in their own way can compare to all but the very finest Brandy (I second this – Ed).
A Great Grappa!
My favourite is Grappa Barrique from De Negri in the Veneto. This won a silver medal in the Best Grappa class at the International Wine and Spirit Competition in London in 2011.
As its name suggests, this is oak-aged grappa, taking on the palest of pale golden hues. The grape variety involved is Prosecco – or Glera as I suppose we should now call it – and it's immensely soft, silky and lightly fragrant. A real velvet glove/iron fist digestivo as it weighs in at a hefty 42˚ proof.
A little measure of this is for me the perfect way to round off a good meal. Unless there's maybe a good Amaro somewhere…
Pleasantly Bitter – Amaro
An Amaro – or Bitter – is almost impossible to define. It's primarily an Italian fixation, though there are other highly-popular Amaro producers dotted around Europe.
As its name suggests, Amaro is a bitter-tasting drink – but you'll find dozens and dozens of versions made both commercially, (and available throughout Italy), and purely locally.  And in taste, these will cover the full taste spectrum from mildly bitter to challengingly, paint-strippingly bitter.
At its starting point, the base of Amaro is usually a neutral alcohol spirit. Less usually, wine. Into this go unique – and often closely guarded secret – blends of botanical flavourings. The resulting mix is generally then aged in wood before bottling.
For hard-core traditionalists, perhaps the best-known Italian Amaro is Fernet Branca. Fearsomely bitter, this is most definitely an acquired taste and some would wonder whether it's actually worth acquiring.
Others are less full-on. Even sweetened. One oddity – Cynar – is produced from artichokes. Alcohol strength ranges from a low-end 15˚ or so, up to 40˚ and even beyond.
Best served cold – even ice cold – it can be downed in one as a shot. Or contemplatively sipped.
Until very very recently, I'd found it easy to resist Amaro as any sort of drink – let alone an after-dinner one. To have the delicious lingering flavours of good food and good wine nuked in a mouth-puckering instant wasn't my idea of a great way to round-off a meal.
Now, I'm kind-of converted – albeit on a highly selective and limited scale – and for that you can blame mine host Paolo of the ever-excellent Lu Piccione eatery in Sant'Eusanio.
Paolo has all his house liqueurs and digestivi locally-made to his own recipes – and the secret blend that goes into his Amaro is sublime.
It's his own personal favourite and the digestivo of which he's most proud. For years (literally) he's been urging me to try it. For years, cautioned by earlier brushes with Fernet Branca, I've instead worked my way through his Grappa, Limoncello and Ratafia.
(But not and never Genziana. That's another story altogether).
A couple of weeks ago, Paolo finally poured a hefty slug of his Amaro into my post-dins caffe' and ordered me to drink it. This to'd and fro'd for a bit until I finally took a cautious sip.
The first taste was of dark chocolate. (If you're a Brit, you'll know what I mean when I say Bournville). This was followed by a hint of liquorice. Then rounded off with a strong hit of bitter orange. In the background, assorted herbal sub-flavours lurked pleasingly.
As this hadn't gone too badly at all, the next step was hot Amaro, given a blast by the espresso machine. Glorious.
And finally a shot glass filled to the brim. Delightful.
I suppose the best upshot to all this would be to tell you that I ended up sinking the entire bottle and woke up next morning to find I'd joined the Foreign Legion.
Instead, just a conversion to the pleasures of Amaro. But this particular Amaro; 36˚ proof – which is quite high-end – but gentle as a new-born lamb.
And while I'm now reasonably OK with trying others that might come my way, the Lu Piccione blend was so good – once you'd psyched yourself up to drink a glass of what looked like dissolved dark brown boot polish – that I'm quite relaxed about sticking with it.
Not necessarily my new absolute favourite late-night tipple, but one I'll happily now enjoy any time.
Maybe even at Christmas…
Next time: Italian whites for Christmas.
By David Brenner
In 2007, after a lengthy career as a television broadcast journalist in the UK – latterly with BBC World – David, his wife Pauline and their three cats moved to Abruzzo , where they now run Villasfor2, providing three holiday rental villas just for couples. Wine lovers who go stay with David, will be able to have long, interesting chats with him about Italy's many wonderful wines. If you are not a wine buff, David may well end up converting you!
In addition to his passion for discovering and promoting Italian wine, David's regular AboutAbruzzo blog charts daily life in this little-known region of Italy.
Why not send David Italian wines for him to review? He can also run tasting sessions with his guests and write about his findings either on Italy Chronicles or on his own blog.