Yes, I know Christmas is still three months away, but when it comes to festive drinking, you can't start planning too far ahead.
In coming weeks, I'll be offering a few suggestions about wines for the holiday season, but I thought I'd start things off with a delicious treat you can not only enjoy yourself, but also give away as a rather nice little Christmas gift.
And it'll be all the more special because you've made it yourself.
What's this gift that goes on giving ?
Home-made Limoncello.
And if you make-up a batch in the next week or so, it'll be just about perfect on December 25.
If our local shops in this part of Abruzzo are anything to go by, there are some really good quality lemons around at the moment which'll be just the job.
I've seen loads of recipes for home-made Limoncello which essentially turn something very easy into something really complicated.
Easy is best.
Your Limoncello Shopping List
What could be easier than this list of ingredients. All four of them.
1 litre of 100˚ alcohol (more on this in a moment)
1.5 – 1.75 litres of water
150g of lemon peel. (You'll need 6-8 good sized lemons).
600g of white sugar.
If, like me, you're in Italy, where the concocting of lethal home-made digestivi is something of a national sport, you'll know pretty much any store or supermarket here stocks the appropriate 100˚ hooch.
In America too – though perhaps not in every state in the Union – you'll find similar bottles of rocket-fuel on the shelves. Everclear is one brand-name.
I believe this is available in two strengths. Very Strong; and Wow ! You want the latter…
But if you can't find/aren't allowed this, don't fret. You shall have your own home-made Limoncello for Christmas. Keep reading, and you'll find out how…
While you can compromise on the booze, there is one set-in-stone unbreakable rule for this recipe.
You must use blemish-free, unwaxed lemons. Why ? Waxed lemons won't release the essential oils essential for making Limoncello. Washing the lemons in warm water and gently scrubbing them does remove the wax. And the oils too.
Having assembled your ingredients – and you can even forget the sugar at this point, because you won't be needing it for a couple of weeks – here's what you do…
Making Your Limoncello
Peel the lemons. Use a speed-peeler, or it'll take forever. Try to take off as little of the white pith underneath the peel as possible.
(What to do with the leftover lemons ? Juice them. Turn them into ice-cubes. Keep them in a plastic bag in your freezer. Great additions to cocktails and party drinks !)
Now put the peel in a good-size glass jar or bottle. Pour over the litre of 100˚ hooch. Give it all a good shake. And stick it in a cupboard.
Leave it for two whole weeks. If you remember, give the bottle a shake every few days. You'll see the alcohol taking on an ever-deeper yellow hue as the two weeks goes by. On the other and, if you forget, the world won't end and your Limoncello will still taste just fine.
On the 14th day, make a sugar syrup by pouring your water into a saucepan and adding the sugar.
If you use 1.5 litres of water, your Limoncello will be around 37˚. The commercially-produced stuff is between 25-30˚. I actually tend to use 1.75 litres of water, which softens the end product just a little. Your choice.
As is whether you use tap or mineral water. No difference. Honestly.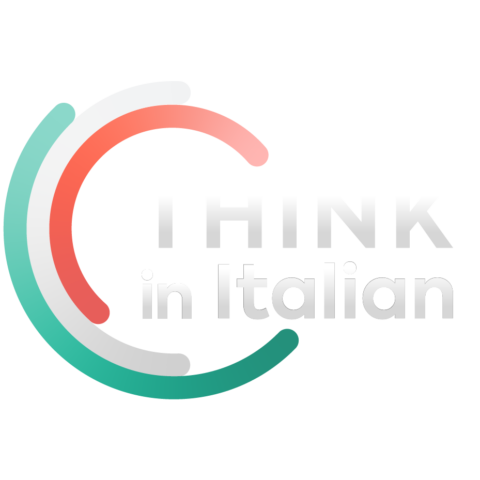 Stop reading, start speaking
Stop translating in your head and start speaking Italian for real with the only audio course that prompt you to speak.
The sugar. Has to be white. Brown, or natural cane sugar, imparts too much of its own flavour to the Limoncello. Use caster or granulated white sugar. Doesn't matter which – though caster sugar dissolves quicker, and every last grain does need to be dissolved.
Gently heat your sugared water for about 10 minutes, giving it an occasional stir. This should be enough time to ensure the sugar's thoroughly dissolved. Don't let it boil, or you'll start making sugar syrup, which is something else altogether.
Once you're sure the sugar's fully dissolved, take the pan off the heat and leave it a few hours to thoroughly cool down.
In the meantime, strain your lemon-flavoured hooch into another large container. You'll see the peel's become white. And crispy.
Ask a friendly scientist to tell you why. And no, I wouldn't advise you try and eat them. Or having a sip of 100˚ lemon-flavoured alcohol…
Pour the cooled sugar-water into the hooch, which'll instantly turn opaque.
Your scientist chum can probably explain that too.
And that's it. Congratulations ! You've made your first batch of Limoncello !
Decant the resulting brew into bottles of your choice and stick-in an airtight stopper.
And It Tastes As Good As It Looks !
It's actually ready to drink then and there, though – with Christmas in mind – any rough alcoholic edges will smooth out over 3 months or so. There actually is a discernible taste difference.
But I have to admit I've never kept any long enough to find out if there's such a thing as a 'Best before…' date.
Have a bottle ready in the fridge – or freezer – for whenever you feel like a little shot.
You'll find my version is much less sweet than the commercially produced stuff. And to my mind, infinitely nicer.
But…
Suppose you can't find 100˚ alcohol ?
Use:
1.5 litres of 40˚ vodka
400ml of water
125g of lemon peel
475g of sugar
Follow the steps above and you'll end up with a Limoncello variant. Not exactly like the real thing – but pretty good all the same.
I've also seen Tequila mentioned as an alternative.
You can try it. And it'll make a lemon-flavoured alcoholic beverage. But it won't be anything like the genuine article.
So there's your Christmas digestivo taken care of – and some nice presents for your friends and family too.
That's if you can bear to give any away…
By David Brenner
In 2007, after a lengthy career as a television broadcast journalist in the UK – latterly with BBC World – David, his wife Pauline and their three cats moved to Abruzzo , where they now run Villasfor2, providing three holiday rental villas just for couples. Wine lovers who go stay with David, will be able to have long, interesting chats with him about Italy's many wonderful wines. If you are not a wine buff, David may well end up converting you!
In addition to his passion for discovering and promoting Italian wine, David's regular AboutAbruzzo blog charts daily life in this little-known region of Italy.
Why not send David Italian wines for him to review? He can also run tasting sessions with his guests and write about his findings either on Italy Chronicles or on his own blog.