In the Chianti we are used to conflict. Our beautiful hills saw many battles between Florence and Siena as they fought for supremacy centuries ago. Hence the region is dotted with castles and fortified towns and is rich in history.
Peace came to the Chianti in 1550 when Florence overcame Siena and since that time the local community has concentrated on converting castles to villas and growing wine.
The natural beauty of the Chianti, along with its local products and history, attracts more visitors each year than most other regions of Italy after Rome and Venice.
You might then imagine the surprise when your correspondent opened his Italy Chronicles to be confronted by a frontal assault on Chianti wine. Shock was soon overtaken by amazement. The story was written by an Englishman living in Abruzzo.
Abruzzo? You may well ask, as I did, what qualifies someone from Abruzzo to criticize Chianti wine? So I turned to Wikipedia. What did I learn?
Firstly, because of its mountainous location, Abruzzo was isolated from the noble winemaking traditions of the Etruscans and the Romans in Tuscany. Secondly, the prevailing grape in Abruzzo is the Montepulciano. Thirdly, the Abruzzo produces 240 million bottles a year but I noted that the Englishman from Abruzzo considers Chianti's 100 million bottles an insane amount of wine.
Finally, it soon became obvious how proud the Abruzzo region must be of its winemaking tradition when I learned that most of its production is sold through merchants in Tuscany, the Piedmont and the Veneto for blending.
So why the broadside against our honest, dependable Chianti wine? Maybe a feisty journalist looking to create controversy or stimulate discussion. Perhaps simply a confusion between geography and description. In any event, such an onslaught cannot go unanswered.
The Chianti covers an area broadly as described by our Englishman from Abruzzo so it is not inappropriate that producers in that broad region refer to their wine as Chianti. If those producers did not call their wine Chianti it is hard to know what they should call it. Hunter Valley perhaps, Barolo, Burgundy maybe. There are laws against that.
Generally speaking these growers describe their product by region – hence Chianti Rufina, Chianti Colli Fiorentino and so on. They have their own DOCGs. Buyers know where their wine is coming from – region: Chianti, locality: Florentine Hills.
Long ago the different growing areas created their DOCGs. These designated particular areas, guaranteed particular formulas and the wines carried identification. They are easily researched. The most prestigious of these was Chianti Classico.
Chianti Classico is a descriptive, not an indication that it is 'classic'. The Consorzio adopted the black rooster symbol of the 13th century Chianti (defensve) League and it is displayed on a pink ribbon to immediately identify the DOCG.
Classico covers a tight wine growing area around Gaiole, Castellina, Radda and Greve. Buy the pink ribbon and you know exactly what you are getting.
Like virtually all areas Chianti growers produce a basic and an up market wine. In the Classico zone there is Chianti Classico DOCG which is released about 15 months after harvest and is intended to be drunk early. It is not made to improve with age.
Chianti Classicio Riserva is another DOCG: aged a minimum 18 months in wood and is released after 2 years. It is a more complex wine that ages well.
French varieties like cabernet and merlot were introduced to the Chianti by winemakers who were formally educated and experienced in other countries. They did not want to be restricted by the Chianti formula and so made different wines that became known as Supertuscans – no DOCG, no pink ribbon.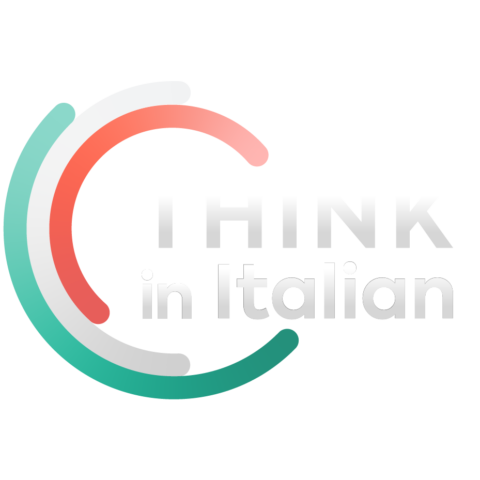 Stop reading, start speaking
Stop translating in your head and start speaking Italian for real with the only audio course that prompt you to speak.
The Chianti formula was varied to encourage innovation in production rather than to appease the Supertuscan producers; they had no need of the Chianti DOCG. In fact, the big Supertuscans like Sassiccaia and Ornellaia are from Bolgheri in the Maremma on the coast and, although they are Tuscan, have never been Chianti. Tignanello, a Supertuscan from the heart of the Chianti does not call itself Chianti or carry the pink ribbon and black rooster. It sells, as it is, as a premium quality wine.
Readers may remember that a few years ago in the Brunello zone, a winegrowing area in Tuscany but quite separate from the Chianti, growers cheated on their DOCG by adding merlot to their wine. They did this in order to appeal to the American market that wanted to drink Brunello but wanted a softer version.
The Guardia di Finanza confiscated 2 million bottles of Brunello from that vintage, causing significant market disruption and damage to the Brunello reputation. The Chianti Consorzio had updated its DOCG formula so the wine produced is true to label.
Today most Chianti vineyards produce non DOCG wines called IGT – Indicazione Geografico Tipica – a typical wine of the area. Many are considered the equal or better than the DOCG wine. They represent a truer reflection of the winemaker's art. Again, if you buy a Chianti IGT you know what you are buying; no pink ribbon, no black rooster.
'Superiore' is a name associated with wines from Bolgheri, not Chianti. It has its own DOCG and nothing to do with Chianti. It should be remembered that Chianti is part of Tuscany, so is the Maremma, so is Montepulciano; Tuscany is not part of Chianti. It can be confusing.
Contrary to our Englishman's perception of things the prestigious Tuscan areas of Brunello and Montepulciano are miles from the Chianti. They are justly proud of their DOCGs and could never have been referred to as Chianti wines any more than those from Sicily could. Nothing 'sensibly' about it. Sorry.
It may be worth mentioning that in the Classico zone, if not in the wider Chianti, most growers have their own cantina and make their own wine. It is not sold in bulk to other regions for blending. There is no need for that.
There are a lot of growers in Chianti Classico and competition for sales is keen. Standards must be kept high or those who compromise will fail.
Chianti is not looking to make a fuss. Just to get about its business. Chianti Classico producers are proud to work hard to make wines that reflect the unique terroir of the Hills. I have never heard it referred to as a 'real mongrel of a wine' before.
There may be some out there, perhaps even in Abruzzo, who may not get it but, fortunately, there are a lot that do. Chianti is what it is; much of it good table wine, some of it good enough to consistently score in the high 90s on Wine Spectator's ratings scale. Different wines from different areas with different DOCGs will display different characteristics; it is all identified. Consumers choose.
Our Englishman's bio suggests he has a passion for promoting Italian wine. He is doing well.
How to settle such a conflict? Perhaps two bloggers, one with a good bottle from Chianto Classico, the other with the best Abruzzo has to offer could meet over a BIstecca Fiorentina on neutral territory. The judge: our distinguished editor perhaps.
By Ex-Australian Politician in Tuscany Stephen Lusher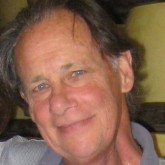 Stephen Lusher served five terms in the Australian Federal Parliament. He worked around the fringes of politics before setting up Lush on Bondi, a trendy bar on Sydney's Bondi Beach.
Frequent trips to Italy led to an inevitable love affair with Tuscany. He and his wife Cathy sold up in Sydney and purchased Il Mulinaccio in 2008.
Within two months of moving to the Chianti Hills he was diagnosed with throat cancer. The experience led to him re-focusing his life and priorities. After a few uncomfortable years he thinks he has it beaten.
Stephen's interests include wine, food, history, culture and travel. He struggles with the Italian language and indulges himself in some occasional writing.